Life After Politics Allwell Onyesoh Goes Into Multi –Million Naira Farm Business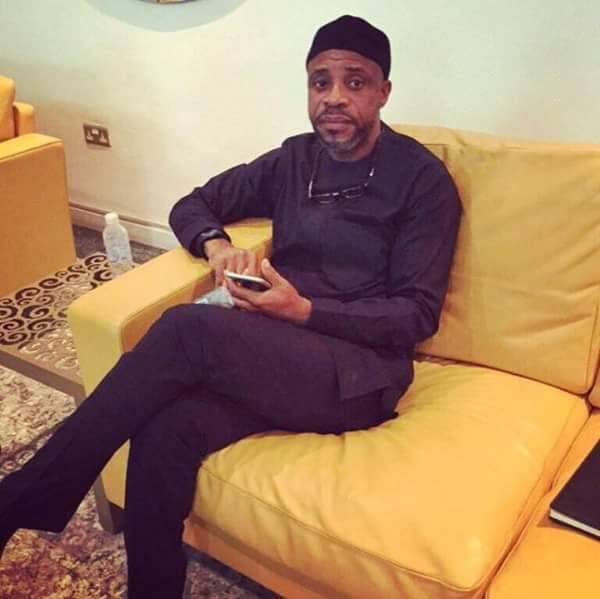 "I Feed On Everything I Got From My Farm" —  Allwell Onyesoh 
The former commissioner for Education and later commissioner for sports in Rivers state, Etche Rivers state born politician, chief Allwell Onyesoh is now a big time farmer. The resourceful politician in his effort to provide nutritious food for the people established a multi -million naira  -fish farm at the back -yard of His country home at No5  Akassa street old GRA  Port Harcourt, Rivers State, South-South Nigeria.
The most interesting thing about the private farm project is that he is the sole worker at the farm, which has several school of fish in different sizes with different market price values. Chief Allwell Onyesoh's aspiration of investing into fish farm or mix farm where you also observe poultry, snail, several kinds of dogs of different species all found in his, custody.
If you need to study micro -investment into self -sustaining agro-allied business, chief Allwell  Onyesoh has what it takes, as a resource person to deliver  life changing practical lessons on his to stay out from hunger in a challenging economy like we have it in Nigeria.
Ideally, he believes that Rivers state youths have no cause or reason to be unemployed from any level of education they must acquired.
He told www.towncrier.ng "you simply establish farm settlement closer to the people and provide access rural roads that will help in the evacuation of farm produce and assist farmers to move in machineries for the farm work. Government must establish marketing Board that will purchase farm produce at reasonable prices so as to cut-off middle men from the system. Again, Government should not give farm grants to the youths as it will have negative effects. Most youths when empowered with much money will abandon the farm projects and travel overseas for greener pastures, while others might spend their own farm grants in luxurious life -styles, so government can regularly pay certain stipends to farm owners, so as to encourage them on sustainable platform. Later, the farmers will be grouped into clusters and they will now form co-operatives societies that will cater for the management of the farms and liaise with various publics for proper and effective farm business"
Inside Chief Allwell Onyesoh's old GRA port Harcourt  multi -million naira fish farm, he will boldly tell you "after  playing politics, I retire here in my backyard fish farm, poultry, snail farm, Duck fowl, Guinea fowl, and from my fish farm alone I realise  #900,000 on daily basis and for those who want to hatch fish, one of my fish in that category costs #30,000 each", he beams with smiles indicating self confidence as he quickly adds " inside this farm, I get everything that  I eat from fish, Goat, and even duck fowl meat is very sweet, my old layer chickens provide me with eggs, apart from politics, life is good as I keep myself physically fit by being active working in my farm. I only employed an assistance, I do the rest of all the jobs here".
READ ALSO: WHAT MANY PEOPLE DO NOT KNOW ABOUT TERRY G
On how youths who do not have sufficient funds can start agro- allied farm business, he said "they can start  small, I started small, and today you can see where I am. First, I started with the idea of produce what I and my family will consume, from there I started giving out  to some of my friends before I now enlarged the fish section and it is yielding money", he retorted exuding satisfaction of his effort to prove a point that at any time, Nigerian with vast hectares of uncultivated farmland have no reason to be poor.