Cross River Officials Rent Out Marina Resort Calabar To Illegal Occupants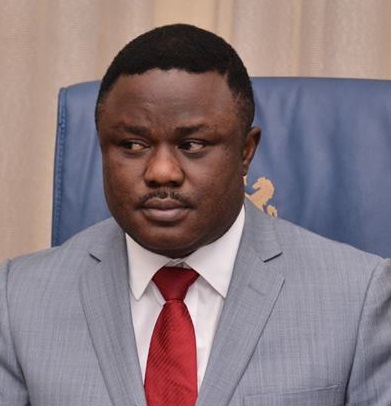 Police officers at Calabar, capital of Cross River state had on Wednesday 27th of March, 2019 stormed the 3 storey marina Resort located at Calabar as they arrested some of the suspected Illegal tenants who took up residence in the building.
The Atankpa Police Divisional Headquarters officers were called by the staff of the Cross River state Tourism Bureau, who upon discovering the presence of the alleged illegal tenants alerted the Police officers.
www.towncrier.ng in its investigation uncovered that one Mr. Clement Umina who heads the Cross River state Tourism Bureau confirmed to the policemen that the Tourism Bureau believes that it is wrong for people to take up residence in the government property specifically built for different purpose. In his own words according to www.caliton.com  "if we must preserve what we have this kind of insanity must be discouraged. Government spent huge sum of money putting up this place, for these people to come from wherever and move into these rooms, it is really sad".
On the other hand, the Cross River Commissioner for Culture and Tourism, Mr. Eric Anderson, when contacted about the development in the Tourism Bureau Marina Resort alleged illegal occupants, said  " the people staying in that place are our staff and other from the company we leased the Resort to, further investigation by our reporter revealed that, the only lady among the arrested suspects who claimed that she is a staff of the Cross River State Tourism Bureau however, was unable to identify Mr. Clement Umina as the Bureau Head,  a situation that made the interrogating police men to extract confessional statements from the suspected illegal occupants. She said that, payment of money exchange hands for the rooms at Marina Resorts of which staff of the Cross River Tourism Bureau were indicted and shortly arrested for  further investigation thoroughly. There are people in government who have encouraged these people to take up the possession of the facility. Look at the traffic from the second gate that open into Nsidung, don't you understand that these people who control this place come from there? They are the syndicates that have taken over this facility and making money from it, while even the Tourism commissioner look the other way. Everything is politics even if it is detrimental to the development of the state", our source who never wanted his name to be revealed stated.
READ ALSO: SELF DISCOVERY AND PURPOSE
When officers of the Atakpa Divisional Police Headquarters gathered that there were plans  for organised protest by unknown people, had the area kept under police surveillance with uniformed officers patrolling the area.