Cult Gang Attacks In Rivers Police In Manhunt For Cult Gang War, Arrest More Than 10 Suspects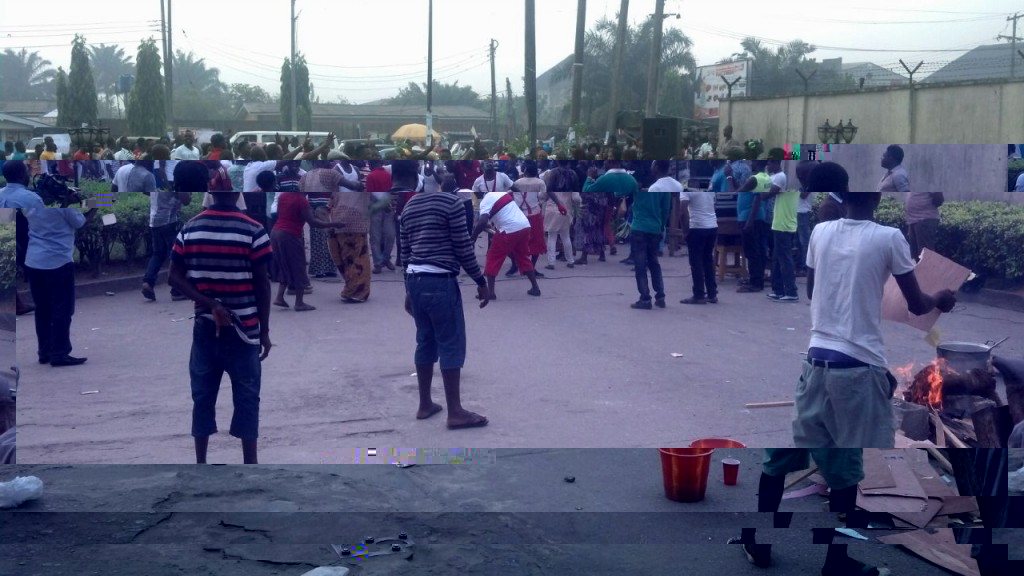 …Express Frustration Over Inactions Of State Judiciary
Rivers State Police have launched a manhunt for the hoodlums who attacked residents in the early hours of Sunday. Police in Rivers state have so far arrested  over ten suspects  in connection to the cult related crisis in Rumuolumeni community in Obio-Akpor local government area, which left at least  8 people dead.
The manhunt is sequel to the outcry of residents and relations of the victims some who narrated audacity of the armed hoodlums who gruesomely murdered victims in the presence of their wives and children.
Nnamdi Omoni, DSP, the State Police Public Relations Officer, PPRO, who gave an update, hinted that the Police is breaking through the Ranks  of the Cult Groups to ensure that those linked to the senseless killings are brought to justice. Assuring that those arrested are helping the Police in the links that would lead to the nabbing of their leaders and sponsors.
According to the PPRO; "We are doing our best, our greatest challenge is that no corresponding support from members of the communities. When these thing happens even the bereaved families don't report to us, they prefer to bury these corpses behind the back of the Police. We know that they are bereaved but they should be able to report these cases. These boys they also know them, they are their kith and kins, they should be able to report to us. He continued''
He explained that the cult boys come for their identified rival targets but for now we have deployed men of intelligent unit to these communities. We need collaborative support partners to fight these common enemies.
Omoni said further that modern policing is essentially based on intelligence  and they have been making significant inroads and we have break into their ranks.
READ ALSO: SELF DISCOVERY: A GIFT TO YOURSELF
"We have infiltrated them, they are disorganized and confused. These cult boys have lost patronage of sponsors who have been giving them arms and stipends that's why they are doing what they are doing now."
The Police say they are concerned about the rising incidents of different cult killings. He said the Police Anti-Cultism unit is investigating.
The PPRO assured that the public will be made to know  what the findings are. He said the Police are not resting and concerned about what is happening.
He revealed that "When we arrest some of the boys they will tell you that they are cultist they forget that they were arrested with guns or even indicted in a case of armed robbery, they would confess to being a cultist than armed robbers and think we would not charge them to court."
The Spokesman, stated that one major challenge we have is the Rivers state Judiciary because sometimes when you charge these boys to court, the next day they are back resulting from the omission of the Police or Judiciary inaction.