Cultists Den Discovered In Port Harcourt: How Matthew John Killed And Buried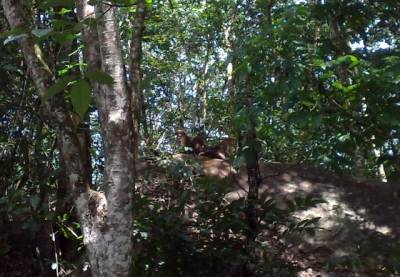 The diligent operatives of Federal special Anti-robbery Squad F-SARS, an arm of Nigeria Police Rivers state under Assistant of Commissioner of Police ACP Akin Fakorede few days in the 3rd week of November 2018 uncovered a hideout  Ohaede beside the obio/Akpor  Local Government Area headquarters Rumuodumanya where cultist kill and bury their victims.
On Wednesday  21st of November, 2018, officers of Nigeria Police F- SARS  following a surveillance report traced the location now identified as Ohaede in Rumuodumayan after a confessional statement made by a suspected cultist. He was reported to have led the security operatives to Ohaede where police exhumed the remains of late Matthew John, a 29years old man identified as a live-stock (fowl) dealer at the Rumuodumanya temporary market square.
Other members of the cultists are now said to be on the run and Police had informed the members of the public to remain calm and report any suspected movement of criminal elements to the nearest police station.
ACP Akin Fakorede in a press statement said that those cultists who are now at large Will soon be caught by the long hand of the law as his men are vigilant and ready to fish out criminal elements among  the populace. In a similar note, a 26years old man was taken to a port Harcourt magistrate court on 22nd November, 2018 as the accused is said to have murdered his step- mother in her 60s inside their private estate at Rumuogba Housing Estate in Obio/Akpor local Government Area of Rivers state  South – South Nigeria.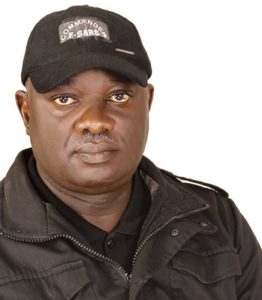 The family simply identified as Sibigen family narrated how the accused cut the throat of his step- mother who was preparing dinner for the family on the fateful day. After killing, he seized the smart phone handset of the victim and locked himself in another room, when Police officer from Rumuogba Housing Estate came for perimeter search, it was discovered that the accused person had locked himself in one of the rooms in the storey building from where he was arrested and taken into Police custody from where he arraigned before a Port Harcourt Magistrate Court. The Magistrate having forwarded the case file to the Director of Public of Prosecution-DPP for his advice remanded the accused person at the Port Harcourt Prison.