Ex NDDC Project Director Tuoyo Omatsuli Gets February 11, 2019 For Court Trial Over N3.6b Bribe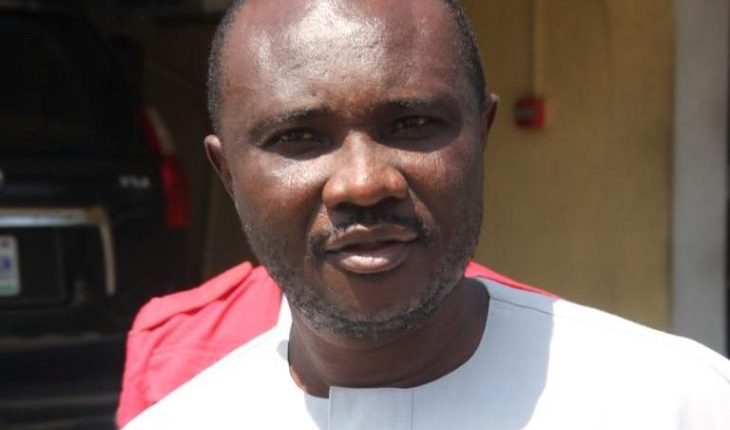 Justice Saliu Saidu of Federal High Court Lagos has adjourned till 11th, February 2019 for hearing in the N3.6Billon bribery case against the former Executive Director of projects Niger Delta Development commission NDDC, Mr Tuoyo Omatsuli.               
The Economic and Financial Crime Commission-EFCC had on November 8, 2018 arraigned Mr. Tuoye  Omatsuli and his alter-ego- one Mr. Francis Momoh who claimed to be chief Executive officer of Building Associates Limited a company belonging  to Mr. Tuoyo Omatsuli through which a kick back of the sum of Three billion, six hundred and forty -five  million Naira-N3, 645millon was received.     
www.towncrier.ng gathered that the prosecution counsel to EFCC, Ekene Iheanacho said that EFCC had arranged Tuoyo Omatsuli and Mr. Francis Momoh of Building Associates ltd for a 45 counts charges now before Justice Saliu Saidu of Federal High court Lagos.
In the trial proper, Mr Omatsuli is being accused of conspiring
with others to disguise the illegal origin of N3,645,000,000.00 said to be proceeds of unlawful activity to the
corruption and gratification.
The allegations emanated from the unwholesome malpractices which
took place between August 2014 and September 2015 in Lagos contrary to section
18 of the money laundering (prohibition) Act No 1 of 2012 and if found
guilty they are liable to be punished under section 15(3) of the same Act.
But all the accused persons had pleaded not guilty to the 45 count
charges as Mr. Francis Momoh is still in custody irrespective of having
fulfilled all the Bail conditions for his release on bail.
The defence counsel to the defendant Mr. Norrison Quakers (SAN) is
worried that Mr. Momoh is still held after keeping faith to the fulfillment
of his bail conditions which involved a surety working with ministry in Federal
Republic of Nigeria of verifiable means.
The prosecution counsel, Mr. Ekene Iheanacho upon reacting
to the defendants counsel statement said "it is true that the defendant
has submitted all the documents for his bail. We have confirmed the title
documents from Bureau of Land.
However, we received a December 31, 2018 letter from ministry where the surety claimed to be working in the ministry told us that our letter had been forwarded to the appropriate quarter for reply. This we have communicated to the senior counsel " Before now in the month of May, 2018 EFCC obtained from the court a forfeiture order on Mr. Tuoye Omatsuli  is four estates valued at N846.03 million from the anti-grafts investigations, it was revealed that it was alleged that Mr.  Omatsuli collected bribe of N3,645,000,000,00 from a consultant to NDDC, Starline consultancy services limited which was engaged to assist NDDC receive and recover stipulated statutory 3 percent annual budgets from oil and gas producing companies in the Niger Delta region. According to the Adamu  Yusuf an operative in EFCC, it was accepted that Star line consultancy services be paid 10 percent commission of the money it must recovered from the oil and gas companies, This assignment was diligently fulfilled and Startime consultancy services ltd was paid N10,218, 019,060.59 as its 10precent commission which accrued from August 22,2014 to June 25, 2015.  In the words if detective Adamu Yusuf "Omatsuli  agree and received kickbacks to the tune of N3,645,000,000 from star time consultancy services limited through Building Associates limited whose alter-ego is Francis Momoh. 
READ ALSO: Prof. Wole Soyinka Attacks Obasanjo For Supporting 'A Devil' To Become Nigeria's President
Today activities at the development interventionist agency has remained at comatose as the Managing Director and the chief Executive officer Obong Nsima Ekere is busy preparing ground for election as elected executive Governor of Akwa Ibom state while the chairman of NDDC Board Senator Victor Ndoma Egba is campaigning for his return back to the senate under All Progressive Congress platform.
All contract files and administrative jobs remain unattended to
while the duo get busy with political campaigns in Akwa Ibom state and cross
River state respectively where they hail from.