EXPOSED! 25-Years After Justice Kayode Esho's Panel On Judiciary Report, 47 Indicted Corrupt Judges Live On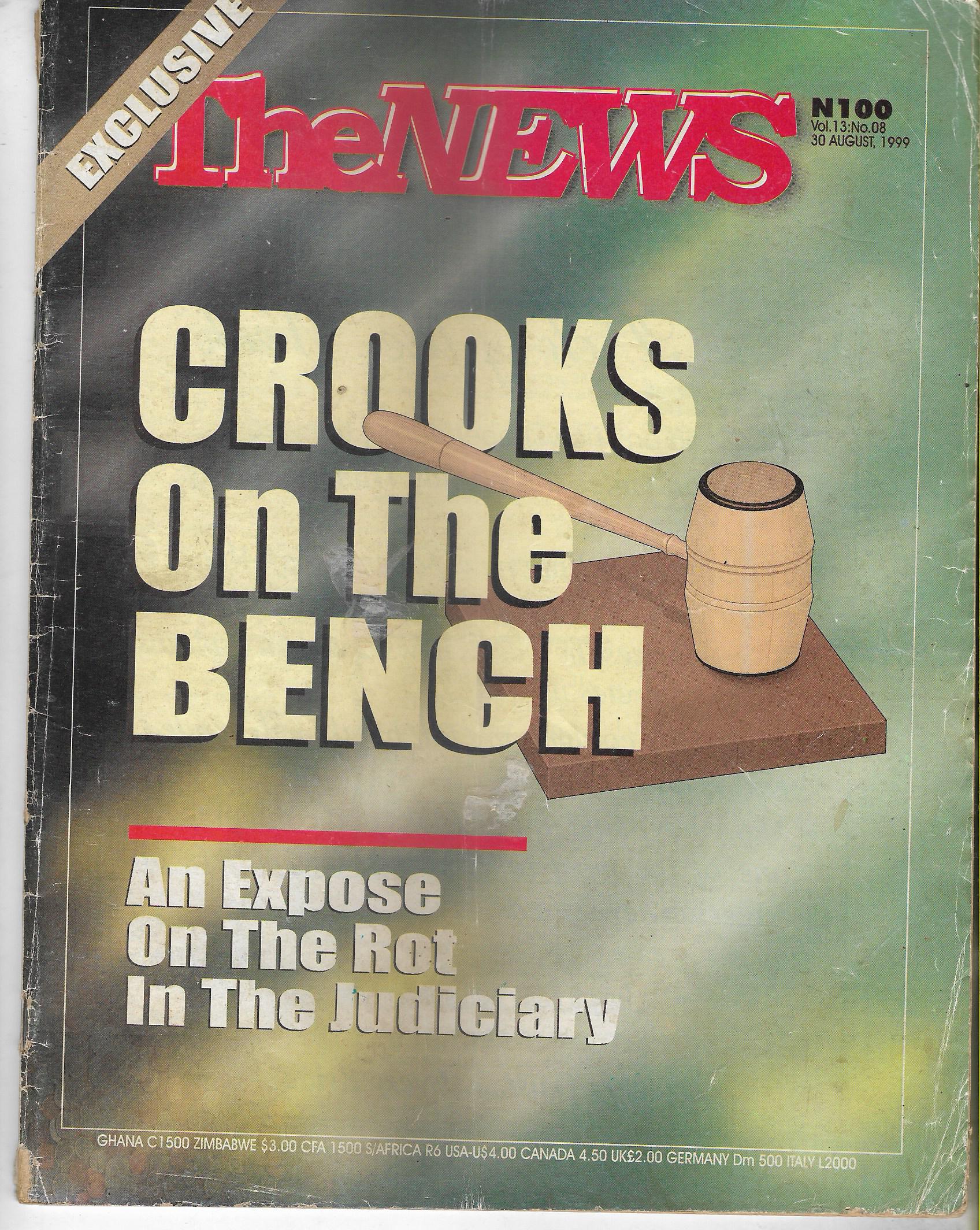 How Embattled Justice Walter S.N Onnoghen Was Indicted In 1994 Over Abuse Of Office
The Nigerian judiciary has recently been exposed with much opprobrium and disturbing revelations of misconduct of its head and other officers serving with this arm of government under the government of President Muhammadu Buhari. This is coming on the heels of accusations of how highly placed judicial officers have allegedly desecrated the temple of justice which they are supposed to hold in high esteem and with much discipline of principle being the last  hope of the common man in the society.
ALSO READ: Rivers Of Trouble: Amaechi, Gov. Wike Renew Fight Over 2019 Presidential Election
www.towncrier.ng in just few days when the Code of Conduct Tribunal put the erstwhile suspended Chief Justice of the Federal Republic of Nigeria Justice Walter S.N Onnoghen in the receiving end over allegation of not making full disclosure of his assets and liability as he assumed the office of Chief Justice of the Federation-CJN dug deep into the annals of judiciary  archives  and come up with resurrected and dusted case Files of Highly placed Judiciary personnel indicted 25-years ago on July 1994 when late Justice Kayode Esho's Judiciary Panel submitted to the then Military Head of State late General Sanni Abacha which never saw the light of the day in terms of its WHITE PAPER being prepared and released to the public what you may read its Flashback edition as published on 30th August, 1999 edition as shown below: READ ON.