Stolen Day Old Baby Court Case- Judgement Stalled-Adjoined To May 17 2019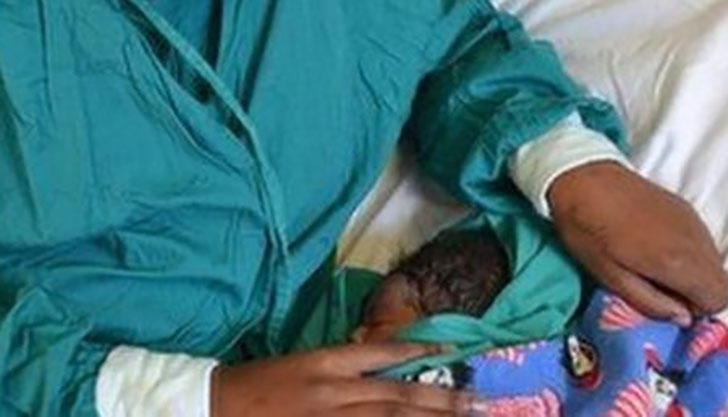 The trial of the over 8-years old court case with suit no PMC/176/2012 came to close on March, 2019 when the counsels to all the parties made their final submission. The case involved a senior Pastor George Brown of Divine Encounter Ministries, Rumuorulumeni Obio/Akpor LGA in Rivers State, Nigeria and two others who were accused for stealing a day old baby and selling her for One Hundred and fifty thousand naira -#150,000. Senior Magistrate Helen Hardy of Port Harcourt Magisterial district  on April 26th, 2019 adjoined to May 17th 2019 for delivery of judgement on the matter of child theft, selling of a day old baby in which Pastor of Divine Encounter  Ministries, in Rumuorlumeni  Obio/Akpor LGA  Rivers State was alleged to have conspired with one Nurse Blessing Egbuine now late and Mrs. Tina Tekebe on December 15th, 2011 sold the baby girl belonging to Mrs. Grace Sunday from Yegbe in Yala  LGA in Cross Rivers State.
For the past 8 years the matter have been on trial.  When the matter came up on Friday 26th April 2019, the court clerk announced that the parties should take a new date as the judgement  set for delivery cannot hold because the defence council to Pastor George Brown failed to file paper citing the authorities in his defence while the authorities cited by Barrister George with defence council to Mrs. Tina Tekebe, the alleged buyer of the day old  baby was scanty.
There was a representation of National Agency for prohibition of Trafficking in persons-NAPTIP. Where Mrs. Comfort Udofia from the  Obio/Akpor Local Government Area, NAPTIP Port Harcourt office showed up at the court room.
READ ALSO: Meet Ibrahim Umar The Northern Nigeria Born Rivers State Sugar Cane Seller Who Scuttled Rivers APC 2019 Election Fortunes
The prosecuting council Barrister Moses A. Oha while being interviewed by journalists at the court premises, said "it is not known in law that Senior Magistrate Helen Hardy must wait to get copies of authorities from the defence counsel to the 2nd accused being Pastor George Brown. It is not law that this must happen but she ought to have delivered judgement irrespective of the actions and inactions of the 2nd defence counsel who refused to file copies of authorities cited in their defense."