Travellers Beware Security Hotspots In Rivers State
For some time now there has been disturbing reports and renewed attack on citizens and travellers in Rivers state. Majority of these attack are cultists intra rivalry and sea pirates attack resulting to lost of lives and property. In recent times, passengers travelling across Federal highways and waterways have been kidnapped, robbed, some women raped and their jewelries and other valuable dispossessed.
While some hot spots have been identified to be dangerous for travellers especially at evening, Christmas, and Yuletide period.
www.towncrier.ng  investigations now indicate that the East- West Federal Highway has become very notorious for the wanton activities of kidnapping  cultists who would command truck load of passengers to enter the bush around their communities against their will. Here not for political purpose but criminally minded venture of demanding for ransom from the relatives of their captives.
And those unable to fulfill their ransom are killed or openly  raped to death. The case in mind is the hot spots around  Ahoada East– Elele Alimini in Emohua  LGA border in Rivers State  South-South Nigeria. Most often Passengers in commercial buses are waylaid, ransacked and finally those with kidnap value would be driven into thick forest where No-one will easily dictate their presence even with aerial surveillance by Helicopters or drones. 
Another security hotspots is the Owerri-Elele Federal  Highway with the boundary-Umuapu in Imo State adjoining Omerelu in Rivers State being regular security hotspots where the failed road had caved in potholes and the kidnappers that has made motorists plying the Owerri-Elele Federal Highway to live in constant fear of being attacked by the cultists.
Ubima town in Ikwerre state highway irrespective of the presence of Naval war college and that of patrolling Police men, has become deadly security hot spots in Rivers state, with many innocent travellers losing their lives and valuable belongings. Politician in Ubima and other towns have had their family and relatives kidnapped with relish by the hoodlums sometimes politically motivated killing of this sort has led to the migration of other criminal from neighboring States to relocate to the Forest of Ubima.
The case of Imo state most wanted man Vampire reminds us about cross-border crime and security lapses of Police and Army men. A case  where at Elele-Alimini, it was alleged a Police officer had to put a phone call to the bandits in order to confirm their presence on Friday 16th November 2018 is a case in mind about the alleged collaboration between the bad officers/security cooperatives and the attackers. Probably, they share the proceeds of the wanton kidnapping and ransom cum dispossession of goods from  unsolicited road users.
Etche communities and that of Omumu town sharing inter- state borders with Abia State and Imo State as vehicles passing through these communities are waylaid and diverted into the thick "evil " forest where their victims are kept until their relatives pay heavy ransom or be killed in the process.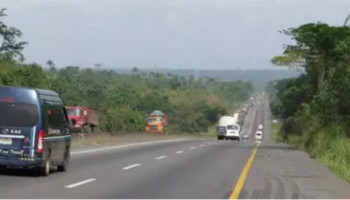 READ ALSO: Police Declares State Of Emergency Over Kidnapping And Killings Along Emohua Axis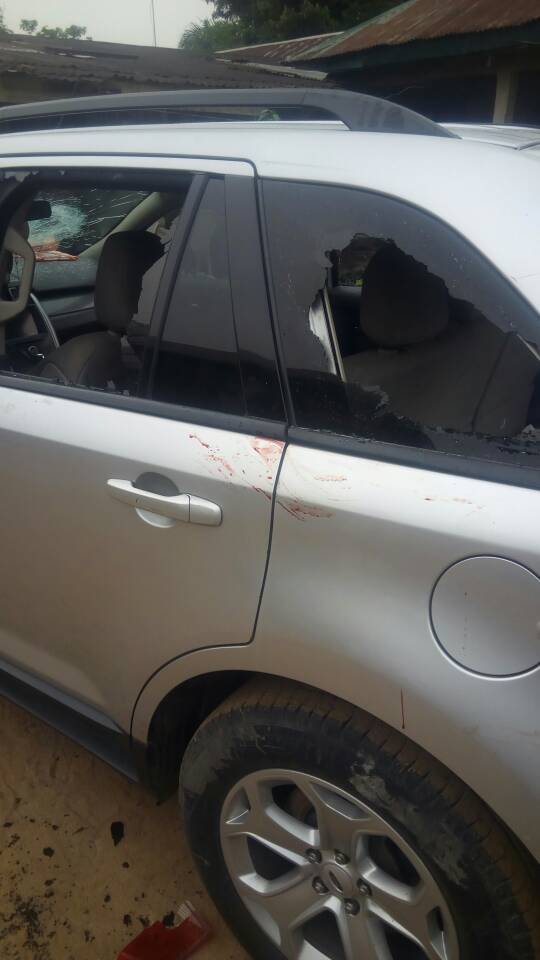 The Emohua-ogbakiri -Degema Federal Road leading Buguma, Degema and Abonnema has become deadly security hot spots for kidnapping hoodlums. Here the presence of the swampy waterways mostly covered with water-hyacinth Flora and flora has now turned into hide-out for these cultists to keep their victims, while they demand for ransom, unable to respond quickly, the victims are killed and buried in shallow graves. The case of one Chief I.C Braide a Director at Local Government Service Commission and posted to Buguma headquarters of Asari-Toru Local Government Area of Rivers state Nigeria calls to question about the motive of kidnapping gangs as his driver was shot dead while the hypertensive 58-years old Civil servant was killed and buried without his family members who live at Okocha in Rumuolumeni town of Rivers State in Nigeria were not even contacted to pay ransom of any amount of money.
The entire water-ways in Rivers State are now security breach hot spots as Sea-Pirates not only dispossess their victims of valuable but push them into the sea. The case of Kula Community in Akuku-Toru Local Government Area of Rivers State calls for a reminder as a band of mourners who were returning from burial ceremony were attacked mid-sea by Pirates and majority of the occupants in the water-craft flying  outboard boat were killed by drowning.
Bonny-Bille sea route, Andoni-Kono water-ways remain criminal prone-haven for kidnap gangs and their associates, some of who are cultists, inter rivalry clashes as excuses in beheading their victims.
Sometimes in mid November 2018, Choba community in Obio/Akpor  Local Government Area of Rivers State a host community to University of Port Harcourt, witnessed the beheading of two youths on Tuesday 13th of November, 2018. Which was reported as inter cultists rivalry case.
Ogbogoro community also in Obio /Akpor Local Government Area has been noted for heavy shooting of gun and residents have been advised to switch off their electricity Generators at midnight every day to avert noise pollution that usually prevent residents from identifying direction of outcry occasioned with the operation of cultists, thieves and emergency need for rescue of victims of such attack. 
For some time, Omoku town and adjoining towns in Ogba/Egbama/Ndoni Local Government Area has been in the news due to the beheading of citizens in that axis of Rivers State.
Since 2014 prior to 2015 General elections. One Don Wanne a native of Omoku before his untimely death was a terror of a sort as he engaged into politically motivated killing as more than 100 members of All progressive Congress-APC lost their lives in Omoku and two security men including the less popular unreported killing of one Idomi-Yakurr town in Cross Rivers State born Mr. Brown Obla Ujong, who was murdered on 18th of April, 2016 at Omoku town as he was on duty as a Police officer attached to F-SARS.
The Ogoni Federal Road leading to Akwa Ibom State remains another axis of death for travellers.
Here kidnap gangster jump into cars that are in motion after putting barriers that must force speeding motorists to apply caution by coming to a reasonable speed that their attackers will point Ak 47 and Ak 49 plus pump action, sub-machine guns either kidnapping them or have their belongings dispossessed. 
Diobu community in Port Harcourt City Council Local Government capital city of Rivers State, remains a greatly populated area as the rate of crime is high with killings and maiming of residents remain a regular story, lifeless and headless bodies litter the street as the community vigilantes police officers are themselves victims of these killings as a way of putting fear in the mind of residents about the domineering powers of a particular cult group over the other –Icelanders and DeeGbam cult group is a predominant in the Diobu axis of port Harcourt city. 
The police command in Rivers State are overwhelmed with the fire-power of these hoodlum who also wear security uniforms as a way of impersonation in carrying out their heinous activities in Diobu and other communities in Rivers State and with 2019 General Elections more security breaches will occur.