Gospel Music Is My Mandate -Asari Otu-Adeoye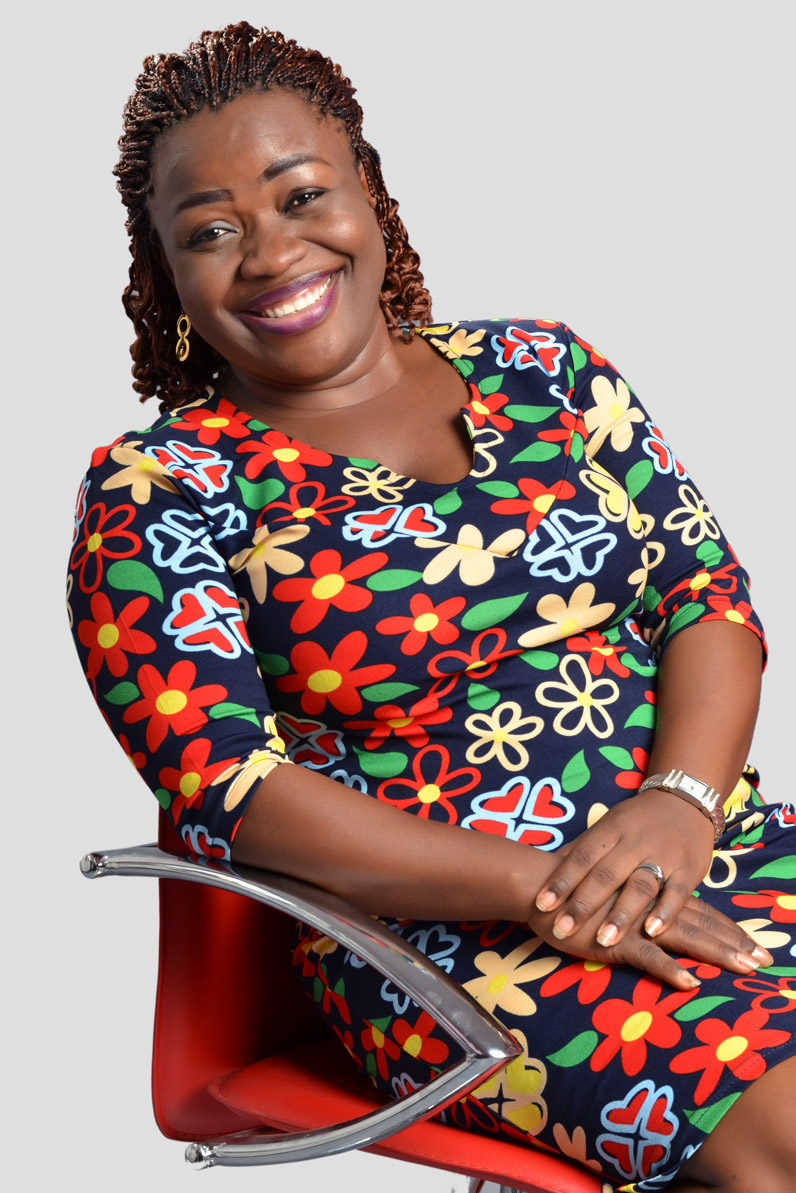 Asari otu-Adeoye, is a prolific jazz singer, vocal coach, compere, song writer, and etiquette instructor. Popularly known as  JAZZSARI, Asari   is a kingdom focused woman with a mandate to raise "a Souled people for God".
 In this  interview with Eric Olusesan, she takes us round her world of gospel music.
Who is Asari Otu?
My name is Asari otu-Adeoye, simply known  as Jazzsari. Am a Christian musician who have a passion for improving the vocal prowess of singers, both young and Old, through my voice coaching programmes. I minister  God's word through music and am   also a wife, mother and mentor.
Why gospel music? 
Gospel Music is my mandate. When the Great Commission of "Go ye" was given, no medium was stated. So since music was/is my passion and primary gift, it came naturally to me to use it as my "Go Ye" tool.
When did you discover God's call on your life to be a gospel artiste?
I discovered the call upon my life way back in 1991 when I was with my local choir. God used the voice of men to confirm what I had received from the scriptures in Colossians 3:16.
What challenges have you faced so far as a recording artiste?
As a recording artiste, I would say my most prominent challenge has been the choice of songs. My songs are messages that I convert to songs and this does not engage the audience as required (especially the Nigerian audience) whom I am singing to. I know the Holy Spirit directs us in all but the Bible also made it a requisite for man to "count his cost" (Luke 14:28) before engaging in a venture. Remotely, my challenge as a recording artiste is not seeing an audience to communicate with. I love the live feel, so I struggle very much in the studio to recreate the live ambiance in my mind in order to deliver.
How do you think the gospel music can help to reform our society? 
Gospel music can reform society if we address the ills and problems of the society. We can actually deal with issues with scriptures in song format, these songs last more in the memory than mere speech. It is easy to forget a spoken poem but never a sung poem. Once we determine to focus on experiencing change in an aspect we write songs by the direction of The Spirit of God, and we push (promote) the song well, we will surely establish our presence in the affairs of society.
Tell us about your Debut CD? 
My Debut CD "DIFFERENT", was released in 2003 with 10 tracks within. It was a blend of traditional/modern jazz, traditional Nigerian and neo-soul. The songs were songs birthed from messages I had heard or preached and so it was more of a "listen and meditate" album than a "lets dance" one. I had a very good response in the USA than I did in Nigeria.
Who were/are your mentors in the music ministry?
My Music Mentor in Nigeria is Rev. Christie Bature Ogbeifun, whom I worked with as a backup vocalist in 1992- 1994, while my mentor from afar is Rev, Shirley Caesar. 
Tell us about your little beginnings? 
I started as a chorister in The Faith Dynamite Voice of the then Foundation Faith Church, Now Salem Church (Arch Bishop Sam Amaga), then I went solo in 1992. Though I was still a part of the choir, I was invited by ministries/churches to come bless the people of God in songs. I also started studying the intricacies of the voice of singing. I recall ministering for a long while without instruments and was highly received because of my unique jazz medium. It was not all rosy but looking back I do not regret any moment.
ALSO READ: 2019: Rivers APC Candidates Will Be On The Ballot – Dakuku Peterside
How did you nurture your dream?  
My dream was nurtured by submitting myself to learn from those ahead of me. I watched them make mistakes and correct them; this gave me a template on how to become. I had strong support from my family, especially my younger brother, who took up the responsibility of managing me for a couple of years. By the power of the spoken word and with these two major influences I blossomed.
What kind of atmosphere or mood inspires you to write your songs?  
I write best when I am alone in a quiet place. Songs come during or after my bible study/prayer time.
How do you balance being a wife, a mom and also a gospel artiste? 
My multi faceted lifestyle is well balance because I have an understanding husband who steps into my shoes on several occasions, to enable me perform well in other areas. Also, I write my time framed plans a lot on paper so I can work with precision. Through the years, I have discovered that every role has its time and space, understand this and there will be a free flow.
You also teach gospel music, what's your advice to upcoming/ intending gospel artistes?
I am a vocal coach, I train all voice types, irrespective of genre, religion age and race. My advice to all upcoming artiste is to rely on the mercies of God that are new every morning. This will help them be unique and original and not being a poor imitation of another person. They should sharpen their skills but much more their character for it is only the character that will guarantee the sustenance of the skill.