Meet Bariyaah Hannah Abe; The Woman Behind Senator Magnus Abe's Successful Political Career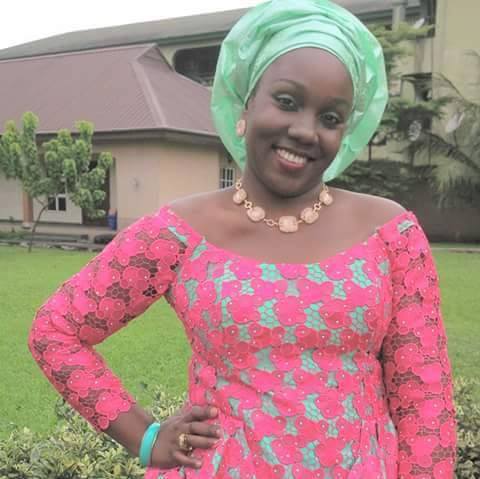 Come Thursday November 15th, 2018. The entire family, friends and well-wishers of Distinguished senator Magnus Ngei Abe will be celebrating another birthday ceremony of his dearest wife Senior  Magistrate-Bariyaah Hannah Abe (Mrs.). Not many Rivers state sons and daughters cum residents really see her on regular political grounds, the reason being the sensitive nature of legal professional especially being a serving senior magistrate.
Distinguished senator Magnus Ngei Abe currently representing Rivers south East senatorial District and viable Governor-In- waiting having reached advance stage of realising his aspiration as a duly elected Governorship candidate in a direct Governorship primary organised by Rivers state chapter of All Progressive Congress- APC.
Mrs. Bariyaah Hannah Abe is a brilliant magistrate whose firm God -fearing pronouncements on key settlement of disputes through adjudication has proven that she is a erudite juror being held in high esteem by litigants. Again, she is very humble, supportive and simple in her dispositions in human relation irrespective of class or social standing of the various people she comes in contact with on daily basis. Coming from Bera, Gokana Local Government Area -Ogoni in  Rivers state and having been born on the on the 15th of November, 1976 at Port Harcourt. Mrs. Bariyaah Hannah Abe remains the pillar behind senator Magnus Ngei Abe's successful career in politics.
First, she attended University of Port Harcourt Demonstration secondary schools -UDSS from 1991 to 1996. With her very brilliant performance  in the west African school secondary certificate Examination -senior secondary school certificate WASC/SSCE. She was admitted by Rivers state University of Science and Technology Nkpolu Orowurokwu Port Harcourt now renamed Rivers State University-RSU where she earned Bachelor of Law Degree LL.B with Honours from 1997 to 2003. Her penchant  for achieving excellence took her to the mandatory pursuit of one year advance Legal Education at Nigerian law school where she graduated with Barrister-at-law B.L certificate In her kitty.
Not satisfied with her first degree, she proceeded to Coventry University in United Kingdom where she acquired Masters Degree in Law LL.M. Giving her  penchant  for being thorough in her skills, Mrs. Bariyaah Hannah Abe attended pre-certificate course in practical skills, Training in Negotiations, mediation and Arbitration in 2004. With  her peculiar position in Rivers state judiciary, she belongs to various  professional  bodies including Nigerian Bar Association – NBA, International Bar Association-IBA, Federation of international lawyers-FIDA.
She is member of Commonwealth Lawyers Association -ACIARB, she remains a serious member of Association of Magistrates in Rivers state employment.
Bariyaah Hannah Abe had her pupillage as a lawyer in equity from 2002-2003 as a trainee solicitor at B.M Wifa (S.A.N) & co. Barristers and solicitor from 2004 to 2005. For her mandatory National Youth service corps scheme-NYSC she served at Rivers state Ministry of Justice in 2006. No wonder her current service commission as a Senior magistrate has seen her earning much respect from decisions she arrived at sensitive matters being brought before her for adjudication.
At home front, she is a mother of 4 children evenly distributed gender wise,  2- boys and 2 girls. The whole world awaits for the love epistle her lovely husband Distinguished senator Magnus Ngei Abe will write to her on Thursday 15th of November 2018. As at her 2017 birthday, senator Magnus Abe put up his thoughts into poetic lines thus "Today is 15th of November. Just an ordinary day for a lot of folks but a very special day to me and my family. Today is the birthday of my beloved wife, the mother of my beautiful children, my bestie and besties, my own jewel of inestimable value Bariyaah Hannah Abe. Happy Birthday my love, stay strong, stay safe, stay prayerful…. Because you are alive, because you are well and because you are by my side, I know that God is faithful and his love is indeed new every breaking day, I only have to look at you and my faith in his love and faithfulness is Renewed for what else but the unfailing love of God can Account for such a precious and most valuable of gift.
You bring order to my life, you take care of my children, you have made my house a home and my sanctuary where I always find Peace, Because of you I cannot doubt God's love for me, your presence in my life is a living testimony to his love and faithfulness, Happy Birthday, My Heart, May your days Be LONG, and May your tender Heart Be forever Full of joy" -Senator Magnus Abe's romantic lines of expression of his affection to his darling wife Mrs. Bariyaah Hannah Abe who has strengthened his political sojourn on earth waiting for greater service to Rivers people.