Fallout Of Abonnema Killing: Don't Dare Shoot At The Military, The Military Will Not Shoot At You–Security Expert Warns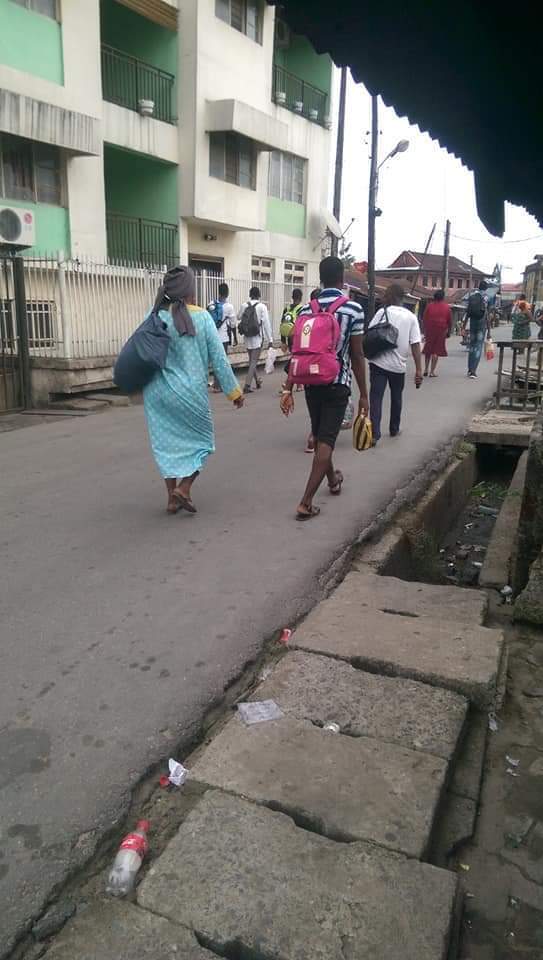 Ahead of the Governorship and House of Assembly elections on Saturday, March 9, a Security expert and former Special Adviser to Former Rivers state, Governor Peter Odili, Chief Anabs Sara-Igbe, has warned youths in Rivers State bearing illegal arms to disrupt elections should be prepared for the dire consequences from the military.
Sara-Igbe, who is also a member Spokesman of Pan-Niger Elders Forum, PANDEF, warned militant youths who have been armed by greedy politicians to desist because the executive order issued by President Muhammadu Buhari,  to the armed forces against ballot box snatchers and riggers of elections subsists.
The Security Expert and a former Operative of state Security, SSS,
condemned the unprovoked attack on the military at Abonnema in Akuku-Toru local
government area where a Lieutenant and two other Soldiers were killed by
suspected hired Political thugs during and after the Presidential election.
He spoke during a live radio programme in Port Harcourt, monitored
by our Correspondent, stated that what happened in Abonnema was avoidable, and
commended the Soldiers for their restraint in the face of provocation.
Sara-Igbe, a prominent Chief from Akuku-Toru local government
was appraising the security breach in Abonnema that led to the desertion
of the community out of fear of reprisal attack from angry Soldiers whose said
"Abonnema people should count themselves lucky for the
restraint exercised by the military in face of unwarranted provocation and
killing of Soldiers. You dare not kill a Soldier at peace time and go scot
free. It is never done.
"When you kill a Soldier who come in peace unprovoked, you
have directly challenged the federal government. President Buhari is humane
because he did not present a memo on this matter to the Federal Executive
Council. You can be killing yourselves. But when you kill a Soldier or Police
Officer, you have decided to test the will of state."
He pointed out that the Soldiers who were attacked were merely shooting into the air.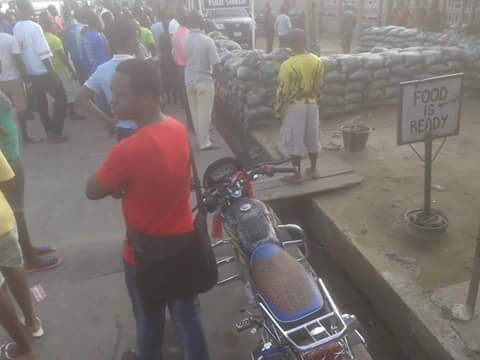 READ ALSO: Perjury Case: Plans To Stop Gov. Wike For March 9th, 2019 Governorship Election Thickens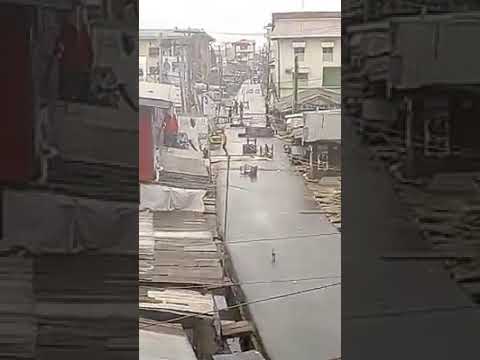 On the criticisms against the use of the military during
elections, he said: "With the peculiar nature of Nigeria and how some
Nigerian Politicians rely on rigging to win elections, the military must
be there to prevent insecurity during elections. Why should civilians carry
guns and snatch ballot boxes?"
Meanwhile, residents of Abonnema who fled the community are gradually returning after the assurances of the Paramount ruler the Amanyanabo of Abonnema Kingdom, His Majesty, King (Barr.) Disrael Gbobo Bob-Manuel Owukori (ix), that the military will not harass any innocent persons.