Rivers 2019 Governorship Election: Why Dumo Lulu-Briggs Won't Win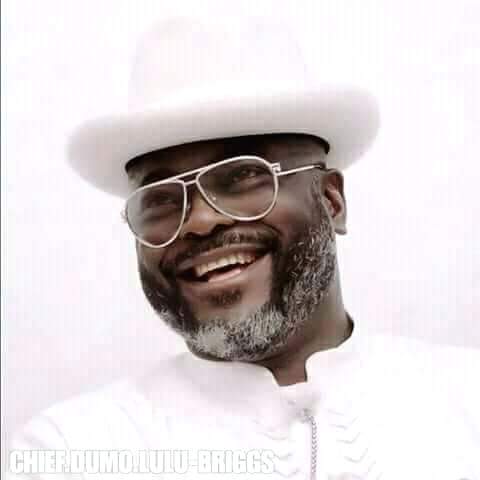 The March 9th, 2019 governorship election is already a done deal by the evidence from the voters relations on the February 23rd Presidential and National Assembly Election in Rivers state. The Governorship election in Rivers state has root from the people's intention to get identity and self respect  instead of intimidation and political underrate.
www.towncrier.ng  in its effort to critical look at the Governorship election in Rivers state coming up on 9th of March, 2019, where the absence of All Progressive Congress-APC in Rivers state ought to have brighten the chances of other Governorship candidates against the incumbent governor, but  Accord Party Rivers state Governorship standard bearer chief Barrister Dumo Lulu-Briggs is not a match in this regard against the highly politically experienced Gov. Nyesom Ezebunwo Wike.
The factors that will work against Dumo Lulu-Briggs are so numerous, first is the ability to be trusted by Rivers state irrespective of his financial heavy muscle, how he abandoned his 2003 Governorship race against Dr. Odili is still fresh in the mind of his people. 
Secondly, Dumo has lost his affinity with the top hierarchy in the political circuit in Rivers state. The fact that he is financially independent and politically, he may not be facing the demands of compromising from his set out objectives of which his tendency of snubbing older political associates in the state may also work against him. And the dynamic nature of political mobility where a politician will move to different political camps for the purpose of getting patronage from their flag bearer, like political office holders.
The political party – Accord Party ordinarily would have been an alternative to the legally impaired All Progressive Congress-APC in Rivers state but Dumo Lulu-Briggs is no-where to fill this void place on his table by the crisis that rocked APC in Rivers state, irrespective of how the March 9th, 2019 Governorship election will swing to. Barrister Dumo Lulu -Briggs will not be a beneficiary of Rivers state peoples mandate.
The incumbent governor Nyesom Ezebunwo Wike of the Peoples Democratic Party-PDP has his GDI-Grassroot Development Initiatives closely with him. First, he set up more structures within the 319 wards in what he called Governorship liaison officers in those wards and in the 23LGAs  thus paying the officials a stipulated amount of money each month. In this way everybody in the PDP family is a stakeholder and must make sure that he is voted in for a second term in office.
Dumo should take a closer look at politicians like Ifeanyi Uba of Anambra state who has unsuccessfully tried to be elected governor of Anambra state despite the fact, that he had the financial muscle to execute and sponsor his political electioneering campaigns, but when in 2019, he switched over to Young Progressive Party-YPP of Anambra state, he was able to win the Anambra South senatorial District election.
Therefore, Barrister Dumo Lulu-Briggs should prepare for 2023 Rivers West senatorial District election so, that once in his experience in political Engineering for better outing for Election as Rivers state governor in 2027.
Dumo Lulu-Briggs insolvency issue in United Kingdom is another matter that he has to tell Rivers state people, how his company in United Kingdom failed.
Whether River state government under his watch will not be mismanaged should he be elected governor on March 9th 2019.
During the Governorship campaign Barrister Dumo Lulu- Briggs never campaigned with his wife Lady Dawn Cinema Lulu Briggs who is far away in London, United Kingdom, the Lady is currently living apart and running her own oil and Gas company independently. Whereas other Governorship candidates went around with their wives.
READ ALSO: Federal High Court Sacks Dumo Lulu-Briggs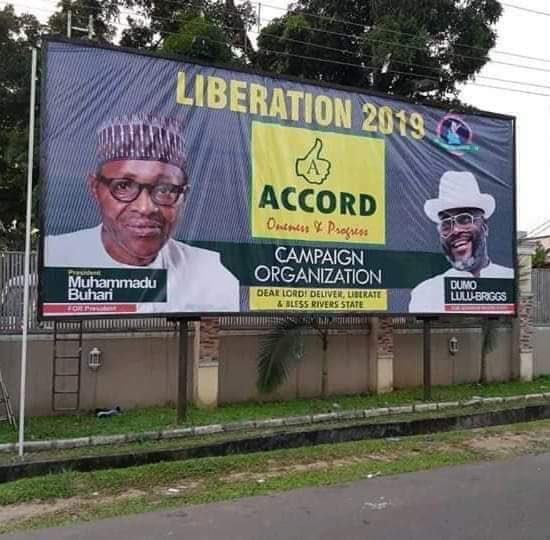 On Dumo Lulu-Briggs alleged alliance with the current Minister for Transportation Chibuike Rotimi Ameachi will not work to Dumo Lulu -Briggs favor. This is coming on the heels of his lack -luster relationship with Amaechi whose political influence in Rivers state is dwindling and is falling like a pack of cards as the last Presidential election had shown that poor performance in the  150,710 votes for President Muhammadu Buhari.