Why The Action Democratic Party –ADP Governorship Candidate Engr. Victor Fingesi Planned Alliance Failed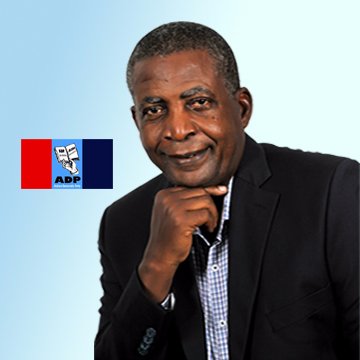 Our reporter gathered that the earlier arrangement the Rt. Honourable Chibuike Rotimi Amaechi could not reach amicably on key issues about the future should Action Democratic Party –ADP wins on Saturday, 9th of March, 2019. Hence Amaechi's decision to pull-out from the deal and turned his searchlight on a political party many alleged that he registered like the Imo state Governor Owelle Rochas Okorocha registered Action Alliance AA years back before he joined and contested election in 2011 Under APGA as Imo state governor and his defection to All Progressives Congress-APC. It is also on record that Amaechi and the ADP Governorship candidate in Rives state South-South Nigeria Engr. Victor Fingesi has not been cordial as while Amaechi was Governor Engr., Victor Fingesi brought the international owner of Sheraton Hotel all the way from United States of America-USA to construct and establish a 60-storey 5-star Sheraton Hotel at the Polo Club Play Ground Port Harcourt but ex-Gov. Amaechi used report from the Nigerian Air Force alleging interruption of Flight path of airplanes to stall the project and when a new site at the current WaterLines Building leading to Rivers State Transport Company-RTC and former Prudent Bank building area where 3 buildings each of 20 storey 5-Star Sheraton Hotel ought to have been sited allegedly Governor Amaechi dismissed Engr. Victor Fingesi by not issuing Certificate of Occupancy and other documents to the daughter of the owner of Sheraton Hotel International. And Engr. Victor Fingesi told www.towncrier.ng that "Amaechi called me in his office and asked me this project what is your personal interest in it and I told him that I have none but the development of Rivers state. That was the last I heard about the 3-blocks of 20 storey building Sheraton Hotel in Port Harcourt".
READ ALSO: Rivers APC Rejects Amaechi's Alliance With African Action Congress –AAC Over 2019 Governorship Election
Again among 6 non Ikwerre ethnic group Rivers state politicians who received Chibuike Rotimi Amaechi at Air Force Base Rumuomasi Port Harcourt on October 26th, 2007 Engr. Victor Fingesi and Alabo Graham Douglas were there to receive him and hear Engr. Fingesi " That night of October 26th 2007 I was the one who went and brought the Magistrate from Rivers state Judiciary who swore in Amaechi and his deputy Engr. Tele Ikuru as Governor and Deputy Governor as his fellow Ikwerre men deserted him as they went along with Celestine Omehia".