Rivers Lawmaker Ask Speaker To Resign For Mismanaging N600 Million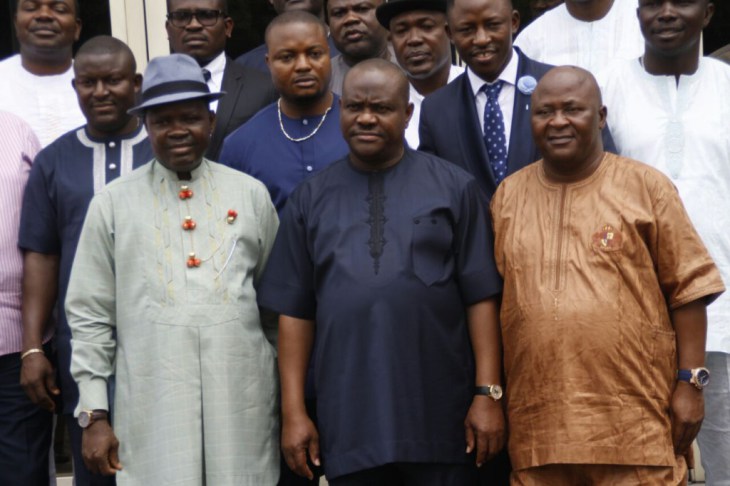 …Workers owed 17 months, Assembly complex, Quarters in sorry state
Crisis is  brewing in the Rivers House of Assembly as the Lawmaker representing Ahoada East Constituency One, Hon. Martins Mannah, has lashed at the Speaker of House, Ikuinyi Iwaji Ibani, of not utilizing N600 Million released to the him for the welfare of lawmakers, their staff and maintenance of Assembly Complex and Quarters.
Hon. Mannah who was shut out from speaking on the issues by the Speaker Ibani who ruled him out of order later addressed the Assembly Press Corps where he said that for 17 months now the Assembly Complex built with several Billions of Naira is unkept and in a decrepit state.
He also accused the Speaker of gross incompetence for not deeming it necessary to organize training's for Lawmakers on Parliamentary procedure and the Lawmaking in spite of the fact that the majority of the Lawmakers are first timers.
Hon. Mannah stated "Some Assembly members don't even know how to move motions and also contribute to debate because they were not trained in  Legislative business."
The Lawmaker complained that "the Legislative Staff have not been paid for the past 17 months and they have turned to Beggars and nobody is saying anything about it.
"Even when Governor Wike has released N600 million to renovate  the Assembly Complex and legislative Quarters built by former Governor Peter Odili under the watch of Rt. Hon. Chibuike Rotimi Amaechi is in a mess. The whole toilet system is smelling. Spirogyra are growing everywhere on the walls and they say we should not talk. We are voted here by our people to speak for them." Hon. Mannah alleged.
The Ahoada East Constituecy One Lawmaker, Martins Mannah, there called on the Speaker Ibani to resign if he was incapable of piloting the affairs of the legislative arm because Lawmakers in the House don't want to fail their people due to the Speaker's incompetence.
At press time, the Speaker was yet to respond to all the allegations.
It will however be recalled that on September 28,2016, the Assembly staff gave 21 days notice to embark on strike in October 24 staff emolument and welfare issues. It was learnt that the strike was suspended due to the intervention of the Governor Wike and other stakeholders.