Azizi Developments- Homes Debuts In Port Harcourt Rivers State Nigeria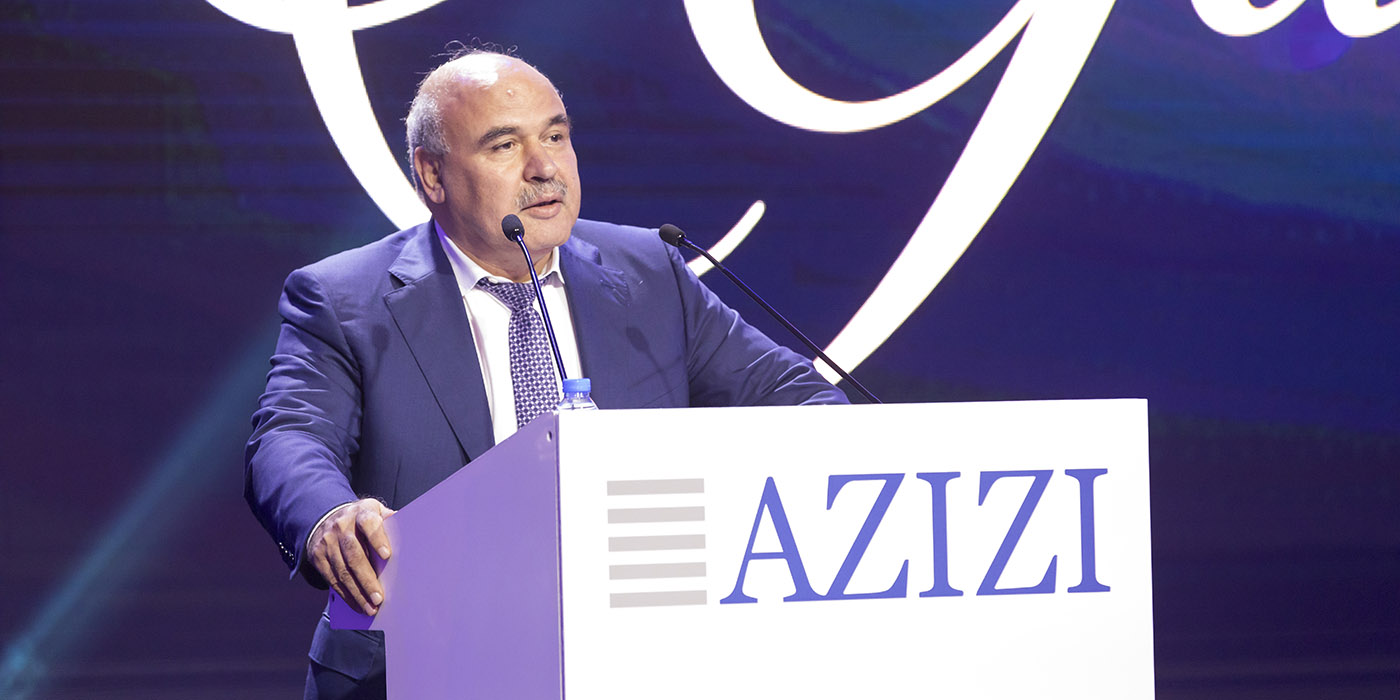 Port Harcourt the Rivers state capital and Nigeria's crude oil and gas business hub in Africa is witnessing a new entrant of AZIZI DEVELOPMENTS into the Real Estate cum property development business of providing residents with unmatchable British life-style with the provision of living spaces for perfect living. The mix-use real estate provides residents' balance of entertainment, access to Cinemas, Schools for wards and relatives, Medical clinics, and other modern necessities of 21st century. From where Azizi Developments property business is being run as found in DUBAI United Arab Emirates-UAE business it makes living and the ease of doing business become a luxury.
From inquiry into a model of Azizi Developments will offer residents a taste of the unmatchable British lifestyle, from its charming living spaces to its vibrant streets filled with a variety of excellent retail options. The project is centered on community living, emulating the perfect balance of entertainment, work and living spaces as seen in the already executed property in Victoria, London Britain. It will be accessible to major business locations.
The mix-use development will offer everything Port Harcourt's residents need if they queue into purchasing Azizi Development Homes as relates to modern living standard facilities such as  – accessibility, contemporary architecture, spacious apartments, excellent retail and shopping choices, and all the modern conveniences expected in this multicultural city. This will add beauty and aesthetic values to the city life style and giving the coastal ocean views associated with the hospitality traditional values of Rivers people.
For the providers of Azizi Dubai it is their desire to making their esteemed customers to not just live the good life, but live a great life. In order to enhance beauty and architectural aesthetic values, the project will also include several gardens and parks to create beautiful open spaces to relax at any time of day. Whether you want to take the kids for a walk in the park, exercise in the fresh air or just relax with friends after work, these open spaces will offer a welcome escape in the city.
AZIZI Victoria-Taking into cognizance the very first phase will be set within a multi-phase development comprising of 47 residential buildings of six types, comprising 8,245 units, including integrated retail spaces, greenery and transit access as the internal building structure will choose from a variety of layouts for studio, one-, two- and three-bedroom apartments reflecting the multicultural lifestyle of Victoria London, with stunning views of the aquatic coastal cityscape. As with living in any community, you will be proud to open up your homes to others as they open up theirs to you. When you book your dream home at Azizi Victoria, you will enjoy contemporary living like never before.
Bearing in mind with the policy of living Green it is expected to have clean lines, simple, uncluttered spaces and large windows and balconies – Azizi Victoria Phase I have been designed to be modern and sophisticated. The design language is inherited from Southern European clustered-town configurations, with a number of certain high-street features specific to British Georgian down-towns. The buildings all have a fresh contemporary feel, with stunning facades offering fantastic views. It is not only interesting to see the new Azizi Victoria property development blossom to an enviable project but it will attract many people from across the globe. We understand the need for clutter-free and fuss-free clean living which is why our apartments offer the best in design and amenities without compromising on being inviting and warm. We chose only the best of fittings, tiling and flooring to give the apartments a contemporary, welcoming feel.
For those with exotic life style Azizi Victoria have seamless balconies and floor-to-ceiling windows made for some of the best decks that would be found in Europe and Mid East Arabian Country. The elegant wood paneling adds rustic charm to these outdoor havens, while you enjoy the bustling street life below. At night, residents enjoy spectacular views of greenery exotic aquatic landmarks and the bright city lights which will set up a panoramic picturesque of rich City which it is known for.
In finishing interior works Azizi Victoria will have functional and elegantly designed bedrooms are little abodes of calm and relaxation. The rooms are big enough to accommodate your favourite furniture and there is also room for a small seating area to take in the stunning views outside the beautiful, seamless floor-to-ceiling windows which many properties in the city do not have.
Knowing very well the importance of gastro culinary provisions for a new standard in stunning kitchen design is provided where functionality and convenience meet a fresh contemporary design desired in the 21st century life-style. The construction proper will utilize the finest materials to complement the top of the range appliances to make each kitchen a bespoke work of art to experience by anyone.
Azizi Victoria's contemporary design ethos will surely extend to its stunning bathrooms as well. The finest fittings, warm lighting and specially sourced tiles give it a fresh contemporary feel. The clutter-free design lends functionality and spaciousness, and adds a touch of class. When completed the facilities will have amenities such as elegant Swimming Pool, Boys Quarter (BBQ), Living and seating Area, Indoor and Outdoor Fitness facilities Children's Play area will be provided whereas interactive Area for active living will be made available for optimal life style in the new Azizi Victoria. For those interested in acquiring exotic properties Azizi Developments homes will be the new thing to invest in for now.