Court strikes out Late Chima's family Case Over Error in suit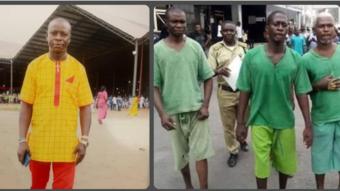 The federal High sitting in Port Harcourt has struck out the suit filled by the family of late Chima Ikwunado and the ikokwu four against Inspector General of police, commissioner of police and Eagle crack commanders Benson Adetuyi for violation of their fundamental human right.
The suit was struck out after the counsel representing Ikwunado's family, Princess Lawrence applied to withdraw the suit due to error in the application.
During the court proceedings the counsel to the police filled an application seeking the court to dismissed the suit.
In his ruling the Presiding Judge, Justice Omotosho after listening to the counsels in the matter, strike out the suit counsel leading to the ikwunado's withdrawal, 'saying that the application does not seek justice for the dead but for those alive'.
The Judge, however refused to grant the application filled by counsel to the police seeking to dismissed the case on the grounds that the counter affidavit was filled out of time.
Speaking with journalists after the court proceedings, the police counsel, Isokari Egop said the application was struck out due to the deficiency in the suit filled by the Ikwunado's family.
Meanwhile princess Lawerance, the counsel representing Ikwunado's family, refused speaking to journalists.