Diobu –Port Harcourt Rivers State Cultists' Haven Community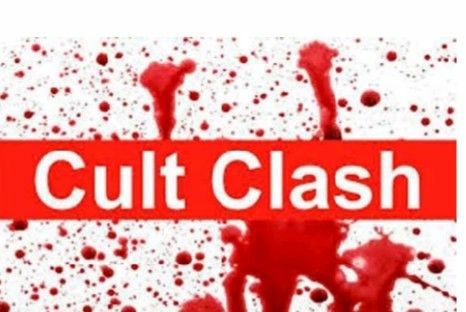 Diobu the inner City center community of Port Harcourt Rivers state capital has now become a notorious abode for street urchins, hoodlums, and political jobbers who engage in gun running and petty stealing, gangsters cum thugs as a way of survival. The Diobu community sprouts up as a high population density area designed low income workers at the verge of Port Harcourt city establishment by the colonial Masters in 1913. Since then there has been upsurge of population of residents of Diobu which in the past has been a serene community with responsible citizens who have been nurtured and brought up there including the former Managing Director of Niger Delta Development Commission-NDDC, the former Speaker of Bayelsa State, former Deputy Speaker Federal House of Representatives Abuja and other top hierarchy in the political class in the South – South political region.
Suddenly the advent social melee in the political activities in the country reared its ugly head as youths who barely educated without skills now took over the streets loitering and disturbing the peace of residents of Diobu. At several times, proliferation of small arms had also worsened the situation as drugs and negative influence has cropped into the life-style of these youths.
Most often shooting along the streets has now become a daily occurrence with the establishment of Diobu Community Police not bringing the high rate of criminality to a halt.
There are different styles with which the criminals use in extorting money from unsuspecting members of the society especially traders at the Mile 3 Ultra Modern Market, Rumuji Mile One Market and popular Ikokwu Motor Spare Parts market all in Diobu Port Harcourt.  The street urchins who use little boys as ploys do send them on errand to purchase household items from shops only to return such items back to the traders with accusation of the traders dealing on fake materials with is they will demand payment of huge amount of money from the traders and if the traders hesitate they will be visited with shooting and maiming and most times disruption of their wares.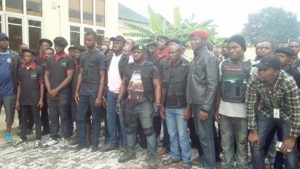 On Tuesday 16th of October, 2018 an 8-months old  pregnant woman a dealer of liquor at  Garage end Ikokwu Motor Spare parts Market behind Saint Thomas Anglican Church Diobu  was shot dead at 7 am when some cult groups chased their victim who took refuge in the shop of the now deceased woman using her as a shield. On the same day, a Diobu Community Police member was murdered at Emenike Bust stop without any pronounced motives. Elsewhere in Diobu from Lumumba Street to Echue Street, Ekwe Street and Ojoto Street all are flash points where social miscreants snuff-off lives of their fellow citizens.