Electoral Violence: Nigeria Army Parades 67-Year-Old-Man And 13 Others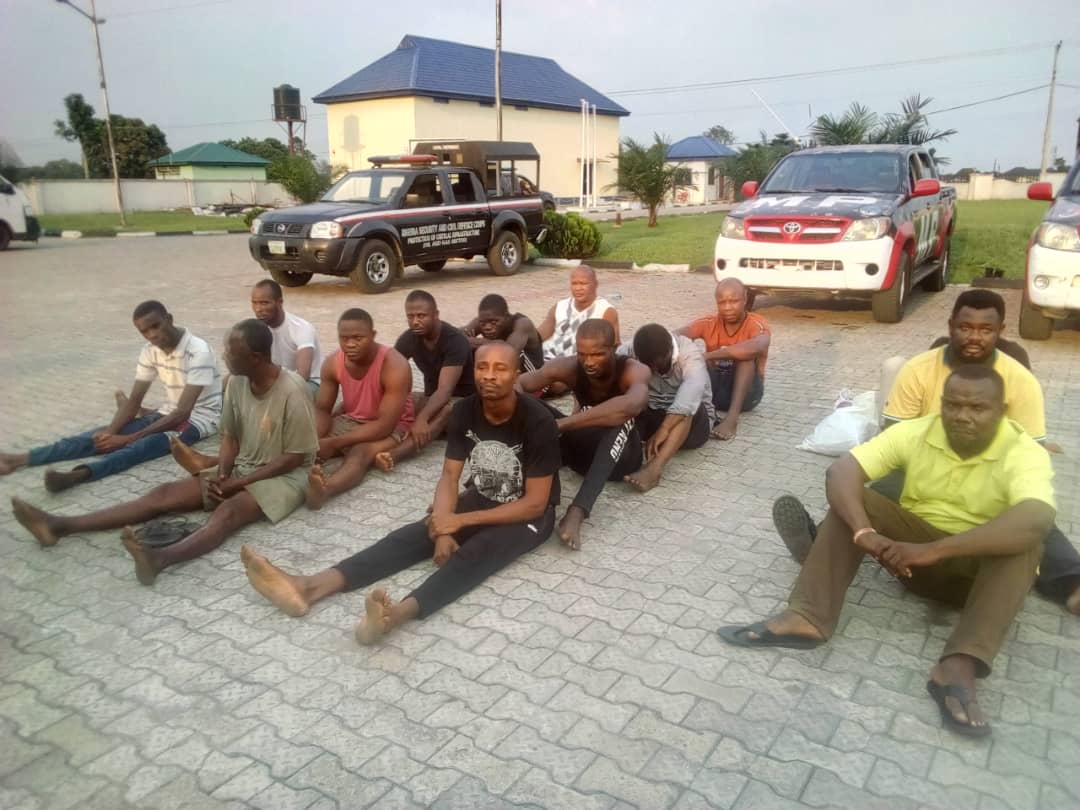 The 6th division of the Nigerian army has paraded a 67 years old man alongside 13 other suspects for offences bordering on electoral violence during 2019 presidential and National Assembly election in Rivers state.
Parading the suspects to journalists at the 6 division of the Nigerian Army, Bori Camp Port Harcourt, on Tuesday, Col. Aminu Iliyasu, the deputy director Army Public Relations, said the suspects were arrested in Abonnema in Akuku Toru Local Government Area and at Iwofe in Obio Akpor Local Government Area on the 23rd of February, 2019.
Giving the breakdown of the arrest, Col. Iliyasu said 9 of the suspects were arrested in Abonnema, while the remaining 5 suspects were arrested at Iwofe area in Port Harcourt.
READ ALSO: Presidential Election Fallout: Army Parades Governor Wike's Commissioner, Lawmaker, Camp Commandant Govt House Among 30 Suspects
After the suspects were paraded, Brigadier- General Adeolu Kalejaiye, representing the GOC, handed over the suspects on behalf of the Nigerian Army to ACP Victor Onuego, who represented the Nigeria Police for further investigation and prosecution.