Group tasks new EFCC Boss to make difference in anti-corruption war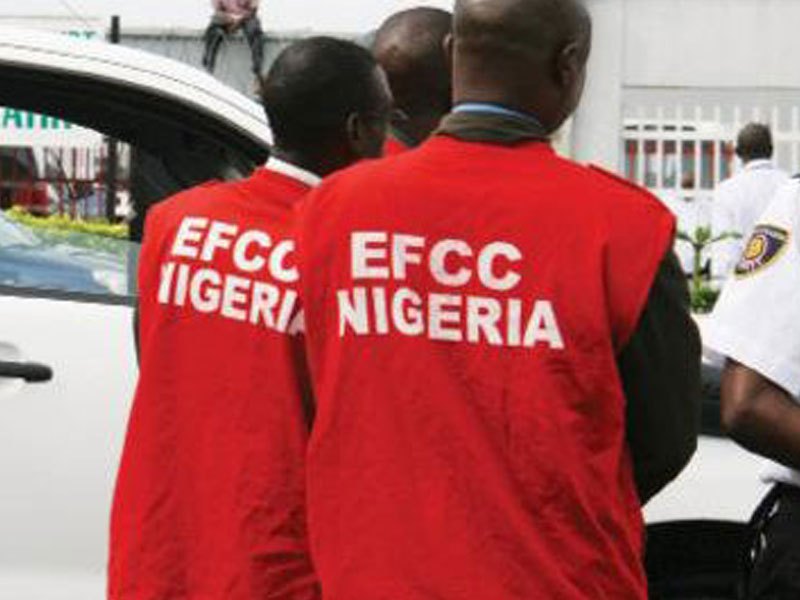 BY ERIC OLUSESAN
The Integrity Friends for Truth and Peace Initiative TIFPI, a good governance, transparency and accountability organisation, has challenged Mr. Abdulrasheed Bawa as Chairman of the Economic and Financial Crimes Commission EFCC to make a difference the fight against corruption as an Ambassador of Youths.
In a congratulatory message to the new EFCC boss,Bawa for this appointment, the Executive Director of the group Livingstone Wechie,the Integrity Friends for Truth and Peace Initiative TIFPI counseled him not see his appointment as an entitlement but an unmeritted opportunity to make a difference with his capacity, competence and skills and as a handover of baton to young Nigerians to now lead the anti-corruption war.
Mr. Abdulrasheed Bawa, the new Chairman of the Economic and Financial Crimes Commission, EFCC.
However, the group cautioned the federal government and the political class against undue interference which has frustrated this war and has pitifully derailed and demystified the EFCC.
"TIFPI reminds Bawa of the task ahead of him which will require a strong resolve and courage to tackle and truly institutionalise this fight against corruption. He must not forget that he will be confronted with the gangs of the "untouchables" in our society who are vested with self enrolled eternal immunity.
" The expectations on Bawa are high as he is expected to employ and deploy his trending wealth of experience and trainings to contain this deep seated enemy of Nigeria. He must learn from the shortcomings of his predecessors and rise above ethnicity, religion and politics in the discharge of his duties. He can not afford to fail because he will be judged by the Court of morality and public opinion.
"The battered image of Nigeria in the international plane has a chance to be redeemed this time to engineer investor's confidence and trigger a robust investment friendly environment if the EFCC seizes this opportunity to truly and strategically bring corruption to its knees. Therefore he should consider the following items as top on his agenda immediately he starts work.
The group advised Bawa to begin to work on the global/public perception on the anti-corruption war in Nigeria. The need for innovative and pragmatic ideas to address the issues that continue to damage our image in the corruption index need attention because many Nigerians and stakeholders have lost absolute confidence in the EFCC as they see it a corruption merchandise for the highest bidder. This narrative can be changed under Bawa.
TIFPI recommends that the EFCC under Bawa should restructure by being more transparent in their programs and activities as well as accountable to Nigerians. There is the need to do a regular progress report on the war on corruption to bring Nigerians to speed. There should be an enhanced transparency on recovered loot. It must work harder not to be seen as a witch hunt but public interest based organisation.
"The EFCC should diversify their operations from financial Crimes, which they have most times singularly focused as there are too many economic crimes by industry players from telecom, banking, etc. The Commission should look into them and take necessary steps to arrest the situation with a view to bring respite to Nigerians and deterrence to the criminals. EFCC should insist on strict law enforcement in compliance with the enabling laws".
TIFPI further tasked EFCC to bring into its priority list the continuous capacity building, training and retaining of of its officials. There should be a boost in the welfare and work environment/equipment for its officials. This will guarantee largely the commitment of its officials to their statutory obligations in this war against economic and financial Crimes.
The group advised the EFCC to improve on it synergy with other stakeholder organisations and sister bodies. The sharing of information and intelligence amongst them is a panacea for their individual and collective success.
"The era of supremacy battle must now end because that by itself is a self imposed impediment against anti-corruption war. It owes a duty to change the alleged merchandising of corruption cases by a bunch of bad eggs in the system who trade with corruption information reported, thus endangering petitioners who risk their lives to unearth corruption.
"The EFCC should get involved in massive public enlightenment and media advocacy on the anti corruption battle. It should build a strong stakeholder engagement and management mechanism to enable the public to truly and genuinely own this war. This will be a departure from selective, perceived vindictive and media trial of persons. It will inspire a stronger and a more genuine partnership needed to make a difference. 

TIFPI said that as a stakeholder organization, it looks forward to partner and ensure that this struggle succeeds.