Homicide Squad Exhume Body Murdered Woman Buried In Boyfriend's Room..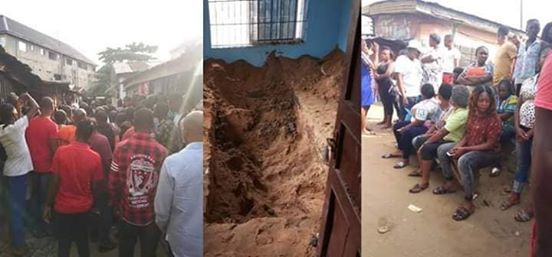 …Father of the murdered woman insists full traditional marriage rites for corpse
It may look  weird. But the circumstances of the murder  of Ozigie Betty  Nwovueze, 32 years old, in Wimpy area of Rumuepricom,  Port Harcourt is one of most gory killings  in recent times.
As residents watch with awe and bewilderment  as detectives from the homicide department of the of the State Criminal Investigation Department, SCID, exhume the decomposing of once love-of-his-love the life Prince Owabie alias J-Boy murdered her and buried her in his room.
J-Boy 34 years old in handcuffs and amidst heavy security led them to his room where the fast decomposing corpse.
However, in weird twist, the father of the deceased, Mr. Wilfred Nwovueze,   insists suspect, Prince Owabie aka J-BOY, must marry her corpse with  full traditional  marriage rites as the customs and tradition of Ndele people in Emohua local Government area.
Mr. Wilfred Nwovueze, has insisted that Prince Owabie aka J-BOY, the suspected killer of his pregnant daughter, Betty must marry her corpse.
Nwovueze told Journalists  on Thursday, December 6, that the marriage is in line with a compulsory traditional rites of Ndele people in Emohua Local Government Area of Rivers State where the deceased hailed from.
He, therefore, pleaded with security agencies to ensure that justice is done in the killing of his daughter.
"I don't want any problem. That girl is my daughter and what I want the Police to do is to allow this J-Boy of a man or his family members to marry my daughter before they bury her.
"All the rites that are due any girl of marriageable age in my community will be done so that there will be no calamity," he said.
In the meantime, the Rivers state Police Command has exhumed the body of Betty Nwovueze, the murdered girl friend of Prince Owabie in Rumuepirikom, Obio-Akpor Local government area of the state.
Our correspondent in Port Harcourt reports that the brothers of the  suspect, tipped off Owabie who  led the Homicide squad  to his room where he buried his girlfriend in a shallow grave.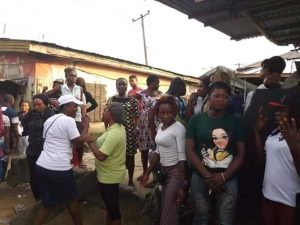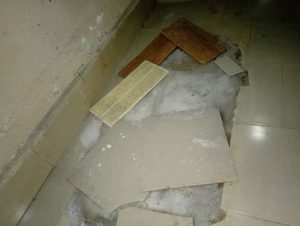 Nnamdi Omoni, a DSP, and Lawyer also the Spokesman of the Rivers State Police  Command who was part of the team  at the scene said investigation so far showed that the deceased who is suspected to be pregnant, who beaten to her death on allegation of infidelity.
The body of the woman was deposited in the morgue after which an autopsy will be conducted and further investigation and subsequent prosecution.