Leader of Etche legislative Assembly denies brutalizing woman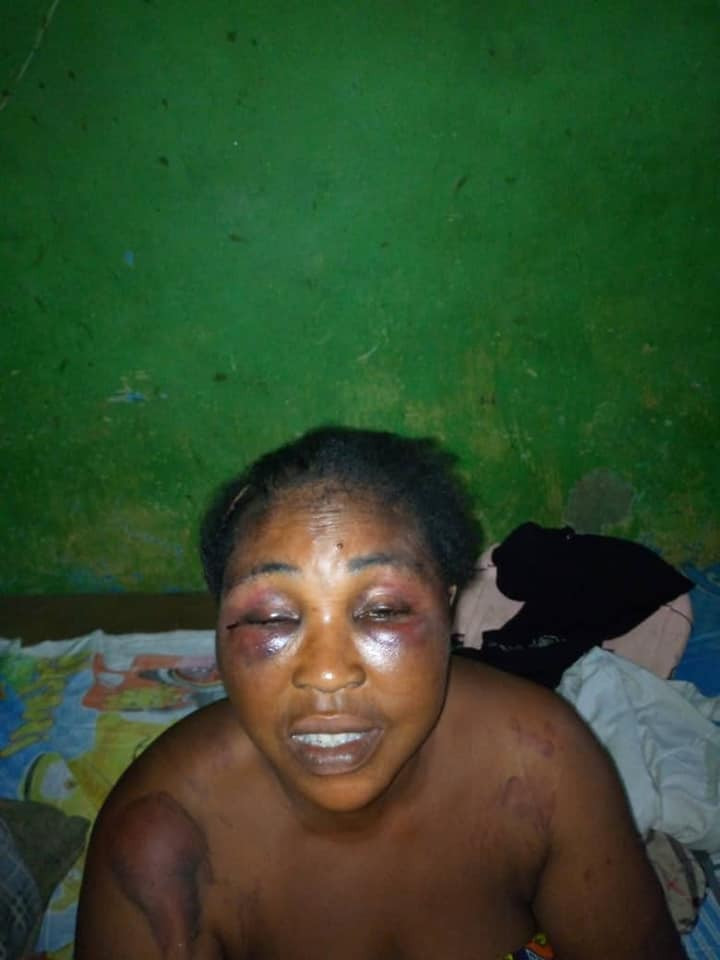 *Truth will prevail, nobody is above the law—-Police
BY IBRAHIM BAKARE
A team of Police detectives are currently investigating the leader of Etche legislative arm, Blackson Nwanyanwu, who has been accused of brutalizing his brother's wife on the allegation that she is a witch.
The Councillor, who has denied all allegations of brutalizing his brothers wife, Love Nwanyanwu at the Rivers state Police Command Headquarters has been ordered to report again today with his co- accused for more grilling.
Brutalized woman, Mrs Love Nwanyawu
Our Police sources said Blackson who was earlier invited by the Police, came with some of his Councillors and the Children of the victim.
However, the victim, Mrs Love Nwanyawu, a mother of Six who is currently nursing her wounds as result of intense brutality on her in her hospital bed could not testify to investigators on her side of the story.
The Spokesman of the Rivers Police Command, SP Nnamdi Omoni in a chat with  Journalists at the command headquarters, said the  Councillor denied all alleged allegations of assault on the woman, adding that investigation by the Police would unravel who is saying the truth.

He noted that since the victim is still hospitalized and hoped that on the next adjourned date which is today, the victim would be fit to speak on the matter, adding that the sister who were involved in the attempted murder case would also be present.

The Police Public Relations Officer, PPRO, Omon, who is also a Lawyer, said at the end of the investigation, that, the law would take its course and justice would be served.
He appealed to the family of the victim to maintain restraint for justice to take it course.
Since the news of brutal assault broke with the graphic photos of the brutalized woman went viral, and petition sent to the humanrights desk of the Rivers Police Command, humanrights advocacy groups like; Rivers Civil Society Organizations, International Federation of Female Lawyers, FIDA and others are insisting on justice for the woman.
She had said that She and her husband, who is also bedridden, trained the Councillor up to graduation from University.