More attacks in Ogoniland: Ogoni Youths threaten to relocate to Government House, Port Harcourt in Protest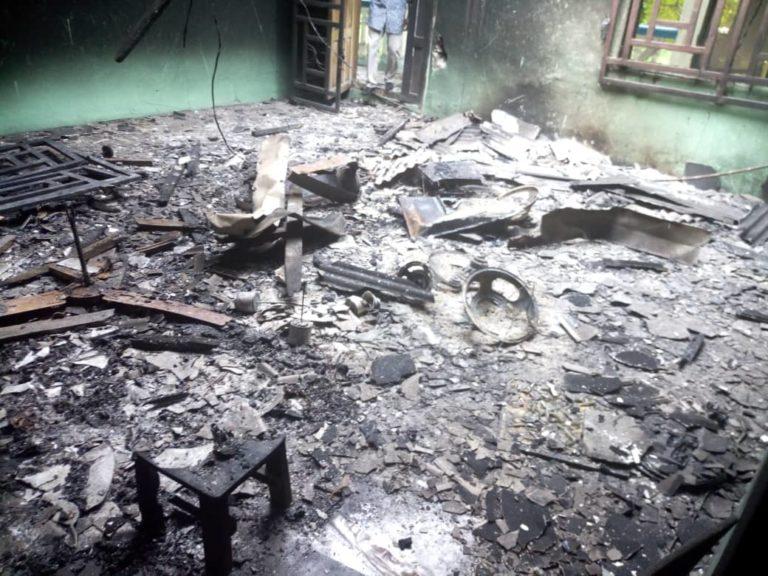 …MOSOP President visits Communities, Condemns Attacks
…Palace of Paramount ruler burnt on Sunday
Ogoni Youths have threatened to mobilize Ogoni people to relocate to Government House in Port Harcourt in a peaceful protest over the incessant attacks and killings in in Khana local government in particular, Ogoniland in general.
President-General of OYF, Legbosi Yamabana, said "Several People have been killed and houses bombed with dynamited rampaging gunmen. And the Rivers State government appears unmoved, unaffected, untouched at the widespread killings in Ogoniland this unacceptable and inexcusable.
"If the government continues like this Ogoni Youths Federation will be left with no other option but to relocate to Government House in Port Harcourt in protest as our land is no longer safe."
About eight persons were killed when gunmen invaded Opuoku and Luumene in Nyonkhana district of Khana local government of Ogoniland of Rivers State on Sunday, August 18.
Besides about Eight persons who killed by the Invaders suspected to be cult members, the residence of the Khana Council Chaiman, Hon. Lateh Loolooh, and Palace of Gbenemene Banghan, His Highness, Chief Suanu Baridam, were burned down in Sunday morning attack.
Dr Legbosi Pyagbara,MOSOP President visits houses burnt by attackers in Ogoniland.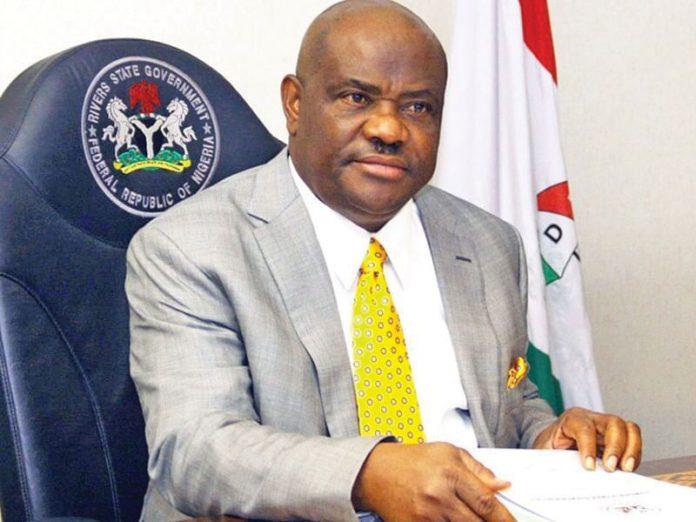 The President of the Movement for the Survival of the Ogoni People, MOSOP, Comrade Legborsi Pyagbara, whose house was burnt three days ago when gunmen attacked Okwale, Taabaa and Nyokuru Communities has stated that the resurgence of chain of cult violence and destruction of lives and property in most Ogoni Communities is a deliberate and direct attack on the peace initiative and process by well- meaning groups and leaders of Ogoni.
However, the MOSOP President made this remark while visiting Communities attacked by rampaging gunmen and the latest invasion on Opouko and Luumene communities in Nyokhana district of Khana Local Government Area of Rivers State.
It was gathered that the invaders first launched attack on Opouko at about 5 am on Sunday before invading Luumene-Banga Community.
However, the Rivers State Police Command says two suspects have been arrested over the two violent attacks on Opouko and Luumene-Banga Communities.
Nnamdi Omoni DSP the Spokesman of the Command said some of the items recovered include: Assorted phones and military camouflage.
He said investigations are on to ascertain the cause of the attack.
Comrade Pyagbara stressed the need for government at all levels to redouble their efforts and take the insecurity situation in Ogoni with much concern, adding that MOSOP, in collaboration with other groups, will ensure no lapses in the drive for the return of peace to pave way for development in the area.
He also appealed to all those involved to stop further actions and embrace peace.
It would be recalled that the Rivers State Governor Nyesom Wike, launched a new security architecture Operation Sting donated over 100 vehicles to the Police and security agencies to tackle insecurity.