Ogoni Youths Appeal to IGP to Promote Bori DPO, SP Angbashim who was pivotal in capture of Boboski, others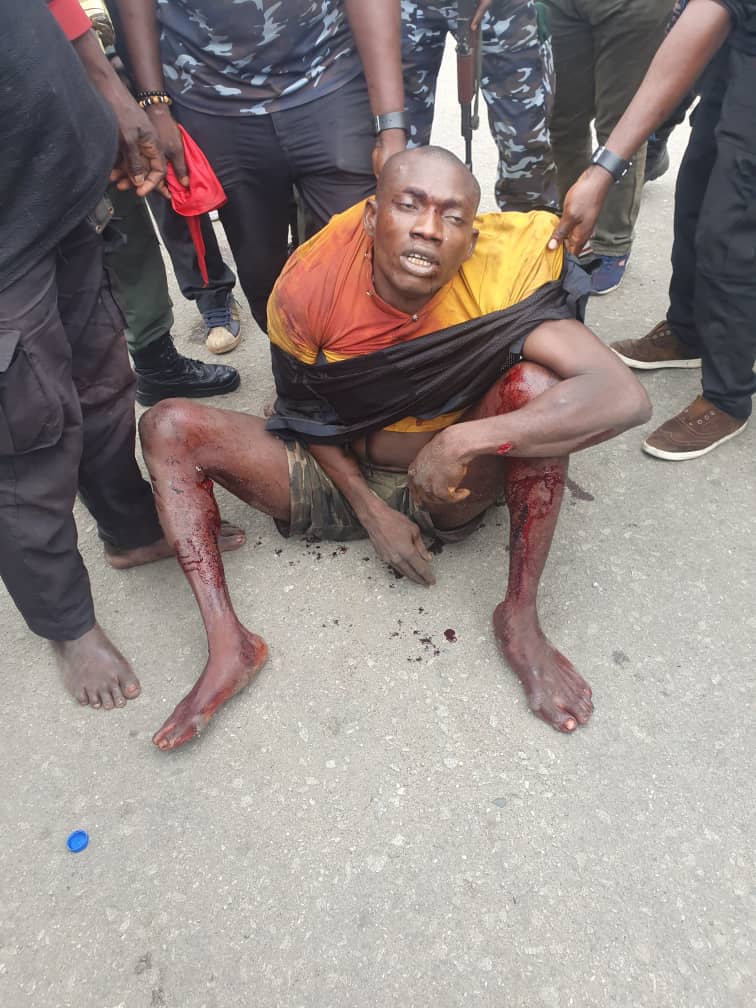 For nabbing most wanted suspected criminal, Boboski
BY IBRAHIM BAKARE
For capturing the most wanted suspected criminal Honest Diigbara,aka Boboski,the President General of Ogoni Youth Federation (OYF) Legborsi Yamaabana and members of his executives promotion promote the Divisional Police Officer (DPO) of Bori division SP Bako Angbashim.
They appealed to the Inspector General of Police (IGP) Adamu Muhammed, to promote the gallant Divisional Police Officer SP Bako Angbashim (DPO) of Bori Division in Rivers State.
Divisional Police Officer (DPO) of Bori division SP Bako Angbashim.
The late most wanted suspected criminal Honest Diigbara, aka Boboski
CP Joseph Mukan Commissioner of Police and President Ogoni Youths Federation, Comrade Legborsi Yomaabana and his Executives
The Ogoni Youths pleaded that promoting the gallant DPO to an Area Commander so that he can help tackle crimes within the four Local Government Areas of Ogoni land.
SP Angbashim holds a towering reputation amongst Ogoni dwellers as a result of his numerous reported successful onslaughts in dismantling criminal hideout in the area.
Ogoni Youths applauded DPO Angbashim for his outstanding track record in crime fighting being pivotal in the arrest of the deceased suspected kidnap kingpin, Boboski last week.
Legborsi speaking on behalf of Ogoni Youths made the appeal when he led some Ogoni youths leaders on a courtesy visit to the Rivers State Commissioner of Police, Joseph Mukan, at the command headquarters at Moscow Road.
He said in the coming days, Ogoni Youths will consult Gbo KABAARI Ogoni (the forum of Ogoni elders and leaders of Thoughts) and the Supreme Council of Ogoni Traditional Rulers to send a strong delegation of Ogoni people to the IGP to consider retaining the services of CP Mukan as Rivers Commissioner of Police for another 3 years.
He said they will also appeal for the promotion of the Bori DPO as Area Commander in Charge of Bori Division or any other higher office.
Legborsi said the move became necessary to eliminate bureaucracy and bottlenecks in the security operations in Ogoniland and the Rivers South East Senatorial District comprising Eleme, Andoni, Opobo/Nkoro, Gokana, Tai and Oyigbo Local Government Areas.
Earlier in his address, the youth leader had alleged that the late Boboski killed over 400 persons across Ogoniland.
In his response, CP Mukan commended the DPO and his team for job well done, stating that the next task for the Police is to dismantle the renegades set up by Boboski and other high profile criminals operating in Rivers state.
He vowed to dismantle all hardened criminal gangs, adding that he has carefully picked SP Baka Angbashim to lead the team in trailing notorious criminal gangs.