OIL BUNKERS TAKE OVER AREPO TOWN, OTHERS IN OGUN STATE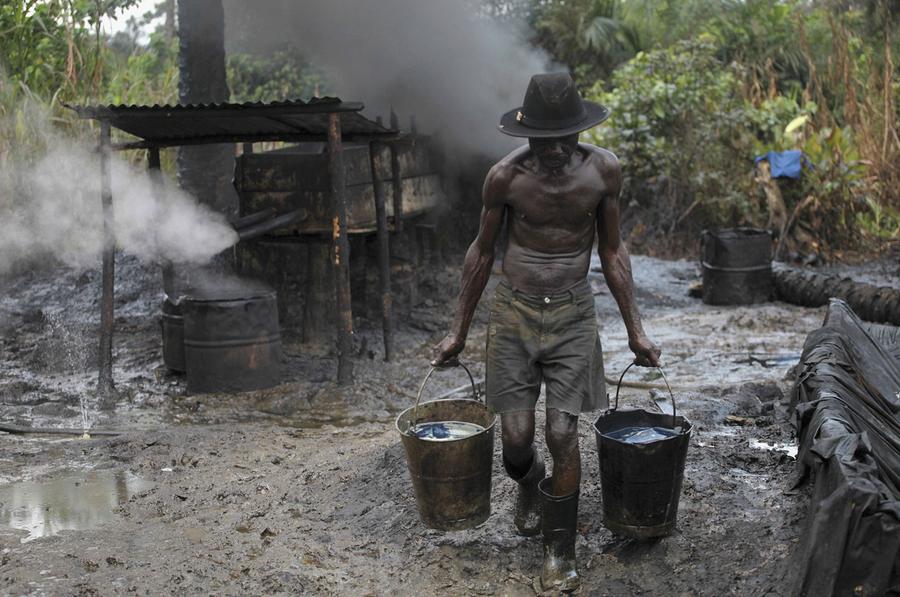 Arepo, Warewa and Magboro are three communities lying on the Lagos-Ibadan Expressway stretch of Ogun State axis. These towns are synonymous with oil discoveries decade back and today, they are some of the towns that have witnessed both the good and ugly side of oil spillage. Years back, the town of Arepo was set ablaze when some dubious, callous and wicked oil bunkers busted the oil pipeline in the area, leading to a very vast explosion that killed thousands of innocent people and residents of the area. The explosion rocked through the neighboring towns of Warewa and Magboro.
These ugly occurrence forced the federal government into citing a military camp base in the towns of Arepo, Magboro and Warewa. Not stopping there, the Presidency then also directed the soldiers on that assignment to ensure a 24-hour patrol of these towns.
At the initial stage, things worked as the bunkers were nowhere to be sighted having felt the presence of the military men in these areas. They devised other means of doing their nefarious business, oil bunkering. The bunkers were alleged to have shifted base to the Kara area of Ogun state which is just before OPIC. However, it took the resistance of cow dealers in the area who, perhaps informed the Ogun state government and the Nigeria Inland Waterways Agency (NIWA) about the illegal activities of these oil bunkers. The Ibikunle Amosun government went into immediate action and chased away these illegal businessmen (oil bunkers) from Kara area.
When they realized that there is no any other place they could go, the planned a strategy and it seems to be working for them. They boldly returned to Arepo area and continued their businesses, knowing that the worst that could happen is to 'settle' the barrack boys (soldiers) who are sent to clean up the area of oil bunkers and illegal oil transporters.
For now, they are being sighted in Arepo, Warewa and Magboro areas having successfully maneuvered their ways into the midst of the soldiers. Although, the soldiers are spotted by our reporter few times, chasing the oil bunkers, but it only takes few hours before the bunkers return to bay. Their most notorious abode is a quiet street in Magboro. The area is a very quiet and at the end of the long-stretched street is located a stream or river where these oil bunkers used as their routes to various destination of their 'business' transactions. They come in various vessels to smuggle oil in and out of the area.