Emerald Nduke: A Gifted Motivational writer With Creative Mindset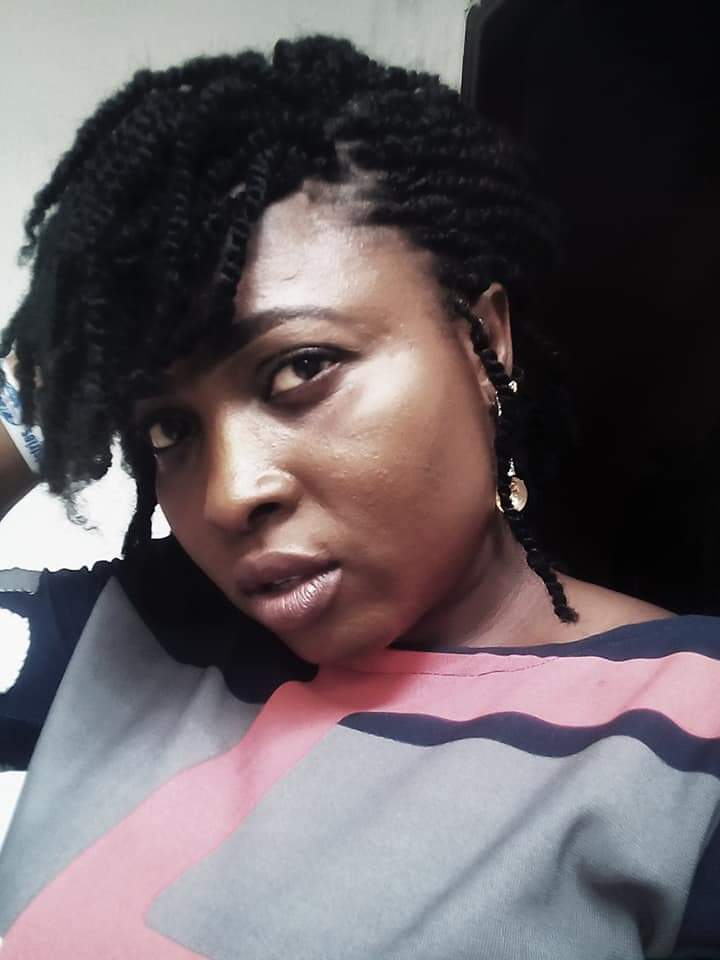 In conversation with writer Emerald Nduke, we talked about her mindset and lifestyle work among many other issues with Towncrier's Eric Olusesan
Can we meet you?
My name is Emerald Nduke. I'm a female citizen of Nigeria, from the Ibibio ethnic group in Akwa Ibom State.
I am a final year student in University of Port Harcourt in the discipline of Political Science; I also had my National Diploma in Business Administration and Management with Rivers State Polytechnic.
I am 80% introvert and that, in most times, puts I to reading and writing. I am single and open to a responsible relationship. *Wide toothy smiles*
What is writing to you?
To me, writing is mentoring. Writing is a privilege to mentor both the older and the younger. It is a selfless service to add positively to the society, globally.
When did you discover your writing talent and the journey so far?
I discovered my writing talent shortly after my secondary school. I reviewed the book of Ruth in the Bible and gave it to our youth president. The scripting was well appreciated and as well acted as a stage drama in the church.
The journey so far has been fair. Though, still striving for improvement.
What else do you do aside from writing?
I sing. I am a minstrel and an entrepreneur.
Tell us more about your writings "Mindset and Lifestyle" and why people should read it?
My writing on Mindset and Lifestyle is as a result of the morals I've drawn or gathered from both the positive and negative experiences in life. Mindset and Lifestyle has it basis from true life experiences and it's both inspirational and motivational.
I encourage everyone to read every piece on Mindset and Lifestyle as this will aid to shape their believes as well as their actions and reactions.
As a writer what has been/is your biggest challenge?
What has been and (or) my biggest challenge as a writer, is the fear of people not appreciating my work or writing as it is not coming from a big name.
If there is one thing you are given the power to change in Nigeria what will that be and why?
I will change the cost of acquiring education from both public (Government) and private schools so that, the low and the middle class can also acquire academic knowledge at any school of their choice at an affordable rate.
Who are your favorite writers and what work(s) has made a great impact on you?
My favorite writers are: Pst. David Ibiyeomie of Salvation Ministries (Home of Success). One of his books "THE WINNING MENTALITY" really inspired me. This book changed my mindset and kept me on the winning lane. Michelle Mckinney Hammond – A relationship Coach and a singer. Her books "Release the Pain, Embrace the Joy and The Irresistible Woman" inspires me a lot. Brian Tracy – A Public (Motivational) Speaker… His book "Attitude is Everything" is a great deal.
How do you unwind?
I easily unwind by listening to gospel (worship) songs.
What big thing are we expecting from Emerald?
An inspirational and motivational unmatched counsel (mentoring) wrapped in my writing on Mindset and Lifestyle.
Have you had negative comments about your work(s), if yes how did you handle it?
Yes, I've had negative comments. I handle it by giving a soft and understanding reply to the one who commented; and that in most cases, helps to stop others from think in the direction of the negative comment made by the fellow.
READ ALSO: University Of Port Harcourt Launches Sexual Harassment Policy
Which of your platforms can people connect to you?
People can meet me on:
~ Facebook as: Emerald Nduke
~ On Instagram as: call.me.emerald