Joseph Ikhalia: An Emerging Thought Leader in Cyber Security Technology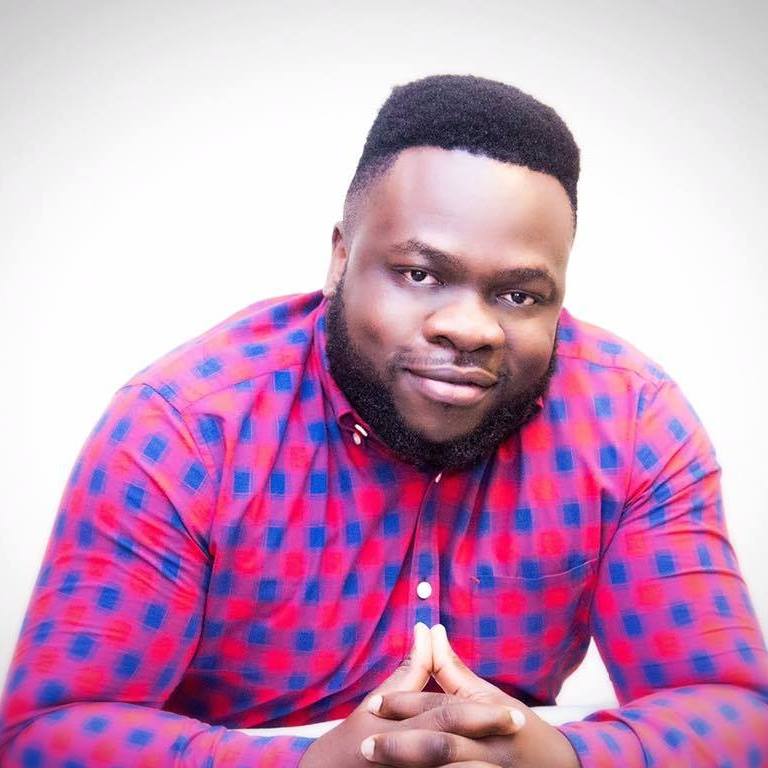 Dr Ikhalia is a passionate, skilled and an inspiring speaker. His solid experience, knowledge and research work has made him a relevant voice and an emerging thought leader in his field. 
In this interview with Eric Olusesan of www.towncrier.ng Joseph took us round his world of technological innovations of Social Network Criminal (socialnetworkcriminal.com) which he developed to educate and empower computer users worldwide. Enjoy reading.
Tell us about your background?
I am originally from Edo State, Nigeria and was born in Warri. I grew up in the southern part of Nigeria in a Christian family of six and first amongst four siblings. As a child, I was curious about the technical functionality of my electronic toys and developed a penchant for tearing them apart just to find out how they worked. It was my level of curiosity that led me to study Electrical and Electronics Engineering for my Bachelor's Degree at Ambrose Ali University.
Upon completion of my Bachelor's Degree, I suddenly developed an interest in Information Technology – particularly the programming and security aspects. With so much passion, I read everything I could find on the internet in my expedition for IT knowledge, however, without a clear path and guidance the learning curve was burdensome at the time. Fortunately, in 2012 I got the opportunity to further my studies at the University of East London for a Master's Degree in Information Technology and I made the most of it. I remember spending 16hours every day on YouTube learning how to write software codes; My new-found programming skill was thrilling, and I was brazen enough to make money by providing coding lessons for others. I was quite lucky to have my M.Sc. programming lecturer at the time – Professor Chris Imafidon, provide me with the mentorship I needed to excel in the marketplace. Frankly, I became the best programming student in my Master's Degree class and later graduated top of the class. My Master's degree dissertation produced three academic publications; a feat which had never been achieved before in my school at the time.
So, with a sublime Master's degree run, I received PhD offers within a month from three Universities in the UK and prayerfully decided to launch my doctoral journey with Brunel University London and was supervised by Dr Alan Serrano who gave me tremendous support and guidance for an unparalleled PhD success (My doctoral thesis attracted about three awards). Currently, I am the IT Security Manager for Quanta Technology; an e-gaming company building fascinating applications with Block chain Technology.
You recently won the Dean's prize for cyber security at Brunel university, tell us about the social network criminal package?
I love to "colour outside the lines" and my PhD studies gave me the opportunity to do so with an efficient intellectual acuity. With such attributes, the initiative to develop social network criminal came quite naturally. Social network criminal is a masterpiece, it is the world's first social network security awareness application that I created to educate people about virus attacks on social networks.
How does it work?
Social network criminal is integrated with Facebook, it contains highly engaging short video animations that tell stories about previous cases of virus attacks on social networks. The videos are quite dramatic and funny, they make it easy for users to understand the what, how and why of cyber-attacks. When users logon to www.socialnetworkcriminal.com, they select a video and watch, immediately the video is completed, the app automatically pops up a timed quiz of 60 seconds for users related to the content of the video. Based on their answers to the quiz, they gain some points which is calculated by the app and used to rank their security awareness.
Hence, social network criminal is a big data machine that studies the behaviour of users and responds accordingly. Social network criminal has the functionality that allows users to invite their friends to become security aware team members; each team member can view the security awareness rank of others, making it exciting and competitive. There are seven security awareness ranks users can attain on social network criminal; "0 star general", "1 star general", "2 star general", "3 star general", "4 star general", "5 star general" and "field marshal".
In Europe, many CEOs no longer believe their employees are sacrosanct in regard to IT Security issues, so they are now becoming motivated to incorporate the model of social network criminal to effectively rank their employees security awareness. Users who desire to attain the highest security awareness rank on social network criminal must watch many videos and get most of the quiz answers right. When users are not active on the app for 14 days, their points get automatically reduced and consequently their security awareness rank. I built a complex algorithm in the backend of social network criminal to gain insights on how people use the app and what videos they like and how frequently they invite their friends. Such data trends would allow me to improve the overall functionality and usability of the app consistently. I am in the process of acquiring a patent for the app already.
What makes social network criminal different from other cyber security packages?
The keyword is Interpersonal Persuasion. The fundamental principle and unique value proposition of the app is its mass interpersonal persuasive attribute. Let me explain, social network criminal was developed to enhance security awareness through persuasion from one user to another. Users are more likely to watch the videos and attain security awareness ranks when they see their online friends doing same. No other security awareness system has ever adopted this approach.
What motivated you into designing this package?
Virus attacks is an inexorable occurrence worldwide, especially in Northern America, Europe and Asia. When I began my doctoral studies, 300,000 unique viruses were discovered daily by just one anti-virus company and 60 percent of virus attacks targets social network users. My primal desire was to help people circumvent these attacks because the consequences could be devastating. In the past, virus attacks have shut down Ukraine's power station, disrupted the winter Olympics in Russia, disrupted crucial medical procedures in the UK and bankrupt companies in America. I just had to do something!
What's your favourite feature of the product?
My favourite feature is yet to be incorporated into the app. In the future, I want the security awareness points acquired by users on the app to be converted to crypto tokens which can then be exchanged for fiat currencies. I believe this feature will be ground breaking for the cyber security ecosystem.
How can you encourage more Nigerians to be involved in technology?
By simply following the examples of countries that have thrived economically with the unprecedented adoption of information technology such as India, Japan and China. These countries have a strong tech culture aligned with their economic objectives and their focus is impregnable. You want Nigerians to be involved with technology? Then let's audit the average business process in Nigeria from the government to the private sectors. How do Nigerians pay their electricity bills? Is the use of tech involved? How do Nigerians pay for e-commerce services? How do Nigerians register to vote? Is tech involved? There will always be economic recoils until Nigerians are ready to change the culture by using technology to propel at least 80% of business processes from the government to private sectors.
What's the most important thing to look for or check when using social network criminal package?
Everything on social network criminal is important.