QUEENS COLLEGE PRINCIPAL, MRS. LAMI AMODU IN TROUBLE OVER ALLEGED PROTECTION OF RAPE SUSPECTS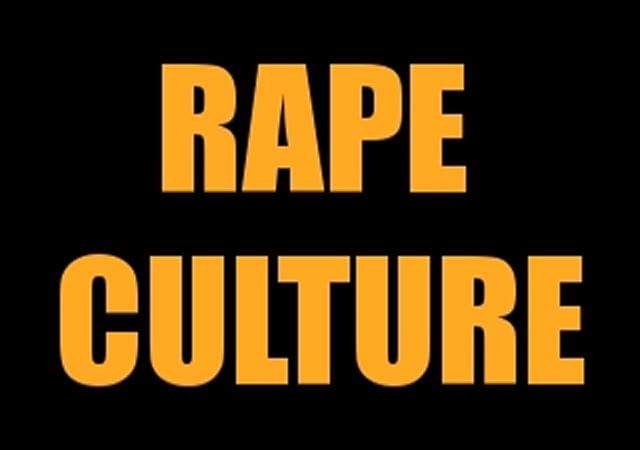 Going by the alarming rate at which rape cases are recorded nowadays, it is disheartening to learn that a school in the calibre of Queens College, Lagos one of the most reverted secondary institution in the state may be involved in the act of covering up the dirty moves of some of its male staffs who have been alleged both in the past and presence of luring the young, innocent girls in the school for uninterested sex. According to a message stumbled upon by our reporter and which needed to be properly investigated, the school principal Mrs. Lami Amodu and some of her teaching staffs are allegedly involved in this outrageous moves.
For one, it in unheard of the know that a male teacher could be working in an all girls' school let alone a randy one. Here is the write up as presented by one of the few lucky ones who escaped being brutally pummeled by this rapist teacher. Enjoy reading "My name is Akhere Akhetuamen and I want to come out with my close incident with rape which means I wasn't raped but would have been, if not for God, that fateful day, which was on the 28th of February 2017.
This is my story, I am an ex student of Queens College Yaba Lagos. I was in my final year when this happened. On a fateful Saturday I was expecting my mother who was coming for an event in school that afternoon and there was also a basketball tournament that Saturday morning and I thought to use a stone to kill two birds, I decided to follow the basketball players in my dormitory to go to the gym as it would be easier for me to see my mum as no student would be allowed to the class area without a pass because of the event happening in the school hall that day.
I got to the gym with my fellow students and sat for the basketball game and the then basketball coach whom I believe is still the coach till date and goes by the name PAUL KEHINDE BOYO who is also the coach of the Chess team of QUEENS COLLEGE YABA LAGOS, was someone who was friendly and had a good rapport with all the students in the College especially those in his game clubs. I needed to reach out to my mother in order to let her know I will be in the school area waiting for her and I used his phone to speak with my mum. My mum knew him very well having been a past PTA Chairman of the College so it wasn't a problem to have asked him for his phone to call my mother.
Hours after my mum called him to let me know she was around and I went to meet her at the school hall, after she gave me what she brought for me and I returned to the gym and mistakenly took with me her car key, the basket ball tournament had ended and just the basketball players remained in the gym because he ordered drinks and snacks for them as they would have missed their first meal for the day in the dining hall, less than 20 minutes later my mum called him again asking me to bring her car key, because she needed something from the car, I rushed out to meet with her, leaving my bag in the gym. When I got back to the gym, all the students had gone, which means just him and I were now in the gym, knowing him and his pervertic traits in the past perfectly, having heard gists that went around about him showing pervertic signs and his gadgets (laptop and phones) containing erotic pornographic contents he had of himself and his partners having sexual intercourse. Knowing fully well he had these contents on his laptop he would always give them out to students to practice Chess etc and knowing that students would always over step their boundaries and go through all of these and come to class to gist the rest of us of things on his phone.
With full knowledge of that I was not sure I wanted to be in the same room or space with him alone especially at that time and place where I was the only student in the class area. I was sure he could sense my uneasiness and eagerness to leave immediately and jokingly asked me to keep him company for a few more minutes and I refused with the excuse that I needed to go for my breakfast in the dining hall that I was already late for it and it could probably be over by the time I get there, and then, he asked that I should help watch over his things while he uses the gents at the back of the gym. Believing him I waited thinking I was just going to help "watch over his things " as requested by him and I will step out once he gets back. I was shocked when he came back stack naked and grabbed me telling me that he is going to be fast about it and that I will enjoy it. I was way smaller than him so my struggle to break free was not any help and he saw I was not giving in he left me and quickly got dressed with the fear of anyone passing and seeing us that way, especially with the knowledge that my mum was around, he then made light of It saying he is not usually like that, it was just that he had always been attracted to me since I was in junior school and asked me not to mention it to anyone.
I got back to my hostel burying the incident deep at the back of my mind and was thankful that at least he did not go further than that, four days later when I could not hold it in anymore as the friend I told only told me sorry and that was it. I called my mum with the intention of telling her about it and when I got her on the phone I could not bring myself to talk and I only asked to talk to my elder sister instead who called me immediately I dropped my mothers call and I narrated everything to her and in the next hour she was in my school with a meeting already set with the then principal (DR LAMI AMODU)Her deputies and disciplinary committee. I went before them and narrated the same thing to them and they as usual turned the tables around with blames towards me and comparing me to my twin who was already a past student of Queens College. He was called into the office also and he bluntly denied the incident, obviously and he could not even look at me in the face. Thank God for my elder sister who was there with me that day because I brokedown with all that they were coming at me with. She assured me that she was there for me and there was nothing I should be afraid of.
The meeting ended and I was assigned to a disciplinary board to investigate the incident. A week later I was called into the disciplinary board meeting to renarrate the incident and I could not do so because I had not lost my confidence as it was his word against mine and I was not going to let him win and the meeting was held between the Vice Principal Students Affairs, the Vice Chairman of the PTA and I. We went down the same route of them turning the tables on me but this time I stood my ground and the only person who was being reasonable and understanding was the PTA Vice Chairman (Mrs Yetunde Shittu) who said she understood that we all have a good rapport with him as he also gave out a friendly vibe and that was why I could approach him to use his phone and that disciplinary meeting was the first and the last and the investigation died there and was never mentioned again because the school was protecting him and he still works in the school till date and the college is supposed to be an all girls school and they are supposed to be protecting the girl child instead they chose to protect the child molester and rapist. Only God knows how many students he has had encounter with and how many he would still encounter in the future. If you ask why my family did not take action as needed? My mum had just left office as the PTA Chairman and had a good relationship with the school and the Principal, so she trusted they would do their job in settling it in the best way possible and my dad is not one for scandals either so we let it slide and the worst part of this was that some teachers were calling me in corners to tell me that there was nothing that can be done because they could not paint the school in a bad light and that they were even threatening to expel me from the school if not that I was already almost done with the year and this is a school who advocates for the girl child and a school parents leave their children in the hands of. These are people who claim to protect us and yet they wonder why we don't speak out?
One of the Vice Principals apologized to me, when she met me after I graduated from the college.
I am speaking out with the full support of my mother.". That is how the story goes in Queens College. We shall however conduct more investigative reports on this issue and bring it to clarity. Until then, this should serve as a clarion call to governments and a stakeholders in order to avoids the recent occurrences of raping and murdering of our girls. The Vera Uwalla Omozuwa, Barakat Bello and other. Victims should serve as a big lesson to our law enforcers.