UNIPORT joint trade Unions, SSANU Embark on fresh warning strike: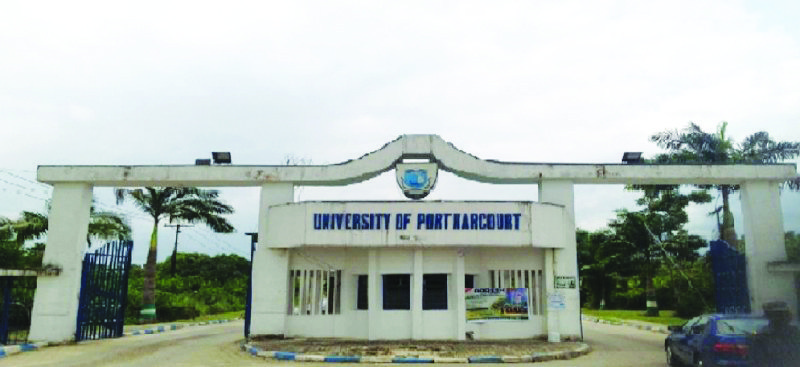 …Thousands of Post UTME candidates denied aptitude tests
Thousands of prospective candidates for Post Unified Tertiary Matriculation Examination (UTME), into the University of Port Harcourt, UNIPORT, slated for aptitude test were today, Monday August 26 turned back home due to another  joint warning strike started by the Non-Academic Staff Union, NASU and the Senior Staff Association of Nigeria Universities, SSANU of the institution.
SSANU and NASU of the University had earlier participated in the five days nation-wide warning strike by the national body which was concluded last week Friday.
The UNIPORT Chairman of SSANU, Bernard Ezewachukwu who was seen leading other members to seal off the Senate building of the University and moving from one office to another sensitizing them to join the UNIPORT version of the warning strike because of the internal and peculiar labour issues lingering in institution.
Academic activities went on uninterrupted despite the SSANU and NASU warning Strike.
Ezewachukwu said the reasons for the warning strike were that the members want their earned allowances paid and that they don't want the Deputy Vice Chancellor, Administration, to disburse the earned allowances, they also want the Chief Security Officer (CSO) for ill advising the Management of the University on other issues.
ALSO READ: UNVEILING THE AMAZING AND INTRIGUING PROFILE OF FIRS BOSS, BABATUNDE FOWLER
The Candidates for the Post UTME expressed disappointment that they could not be attended to and also had no access to the University Portal to do online registration.
On whether the internal warning strike was sanctioned by the national headquarters of the Union, Benard Ezewachukwu, stated that the zonal Officers were in institution and that the UNIPORT branch was given a nod to carry on with their warning strike based on their peculiar internal.