AMAECHI, TONYE COLE GIVE LIFE LINE TO PORT HARCOURT SONGSTRESS-LADY IB'S OVERSEAS SURGERY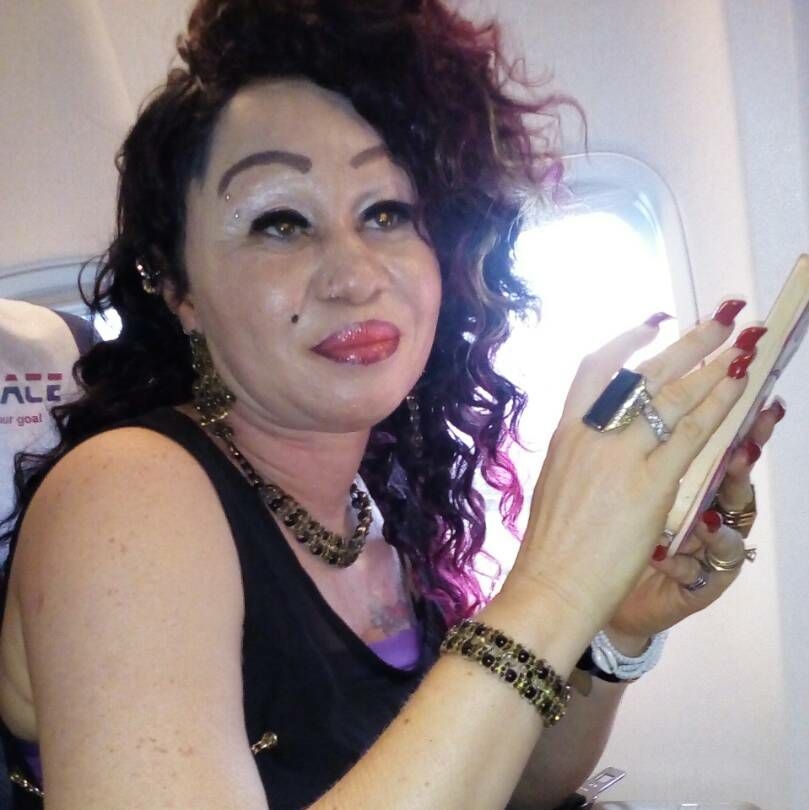 It came as last hope of relief for a total rescue for the major surgery treatment Port Harcourt songstress Lady Ibitoru Green had few weeks ago in far-away California in United States of America. The current Minister For Transportation Chibuike Rotimi Amaechi and the ill-fated Rivers state 2019 governorship candidate for All Progressives Congress APC Tonye Cole all contributed positively for making sure that Lady IB as she is popularly called had comprehensive Head surgery of an ailment which may not be disassociated with most Albinos. The musician Lady IB is a well-known ace female musician who had once controlled Performing Musicians Association of Nigeria-PMAN Rivers state chapter was diagnosed of serious cranium related injury which led to her emergency evacuation to California USA where she was hospitalized for weeks and she underwent major cranium surgery. It was said to have taken the brain surgery experts –Neurosurgeons to control lady IB's successful operation. The news of her overseas treatment was made public in social Media as her Facebook wall had pictures of  the surgery procedures relayed down to Port Harcourt as most of her admirers went on their kneels praying for her while the surgeons did what they know how best to do.
Lady IB has been a regular face at most entertainment events where she performs hard Rock'n'Roll songs like her late mentor Geraldo Pino who also rocked the city of Port Harcourt with Funk and Rock'n'Roll music genres while he was alive from 1960s, 1970s to 199os.
ALSO READ: Hon. Ojukaye Flag Amachree, former Rivers Chairman of APC emerges '2019 Rivers Man of The Year'
The ace female musician in the last 2019 general election was prompt in following the campaign trains of All Progressives Congress-APC in Rivers state before the Supreme Court judgment that barred the Party in Rivers state from presenting any candidate for all elections because of its inability to conduct a proper Wards, Local Government and State Congresses.