MY INSPIRATION ALWAYS COMES FROM MY DREAMS -MONIKA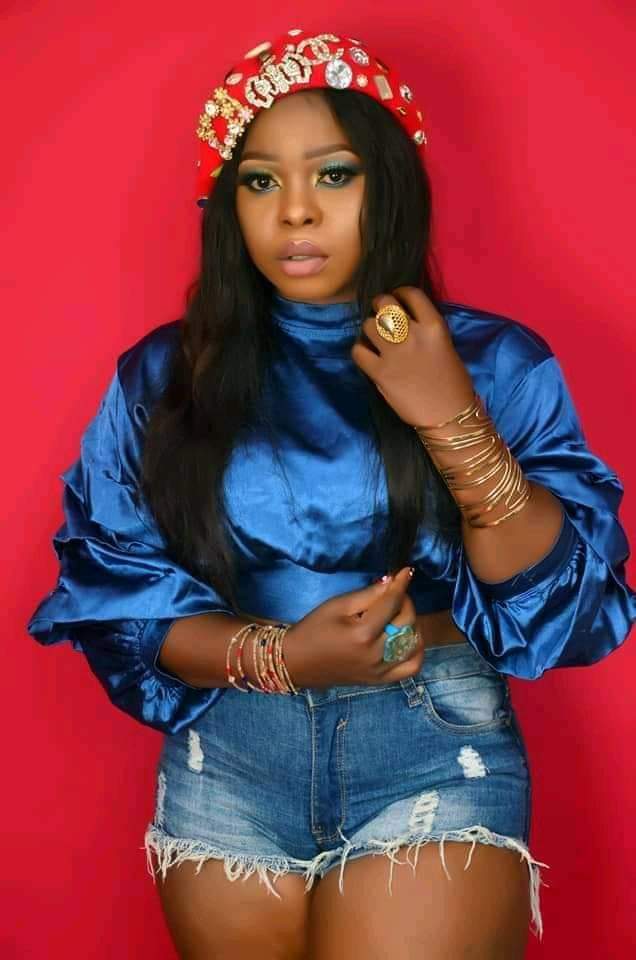 Monica Errimon, widely known as Monika on stage in this interview took Eric Olusesan of www.towncrier.ng round on various reasons  why her music and musical style can't be resisted. Enjoy your reading. 

Tell us about yourself?
I am Miss Monica Erriom, from Boki  LGA in Cross Rivers State Nigeria.  An afro pop singer signed By WALIELLA RECORDS in the year 2018. I'm based in port Harcourt, the garden city. 

How did you start out in music?

Music has been part of my life as a child, but i officially recorded my first single in the year 2016 with the song titled MAYAMAYA, which took over the city of port Harcourt and all radio stations
It's s been grace all through,  from my first single till now. I never recorded any hard situations, i put effort so hard and my producers always admire my zeal.

As an upcoming act, what's your perception about the Nigerian music industry?

What ever you love you cherish. The Nigeria music industry has taken over the whole world. It has become the top amongst other countries.  All we need do is give more reality and love one another
What are you working on right now?

I just finished working on a new sing titled  TOGETHER,  the song just dropped on Thursday 27th of may 2021. Its a banga with  lyries that can give life to a dying relationship.

What would constitute success for you as a musician?

 As a musician i can't do without my fans, they are my number one success tip. Hard work and finances also will bring success to my career
Do you believe in public or social media display of wealth by celebrities?

Rightful display of wealth is not bad, it encourages the upcoming artist. To me i always hope that what am into is not a waste knowing that the top artist are living a better life.
Will you do the same when you make it big?

Surely i will, but with the right captions. 
Who were/are your mentors in the music industry?

Hmmmm! Tiwa savage a woman with Energy who never give up no matter the situations she finds herself.  I love Jennifer Lopez ,  her energy on stage is wow! 
Tell us about your little beginnings. How did you nurture your dream?

I have always had the passion of singing and sometimes friends always advice me to stop wasting my talent. I got inspired to start up when i watch a movie" LET IT SHINE" i got no other alternative than to walk into a studio and record my first single MAYAMAYA. because I had so many songs written then.

What challenges have you faced so far as a recording artist?

I think when i was newly signed  into a record label, i saw another life out of the normal life i live. I was controlled by some set of people,  i now live under instructions, friends and family members hardly see me. Movement restriction,  most decisions not taken by me affected my life at the beginning but am ueed to all that.  Just like i say i have been favoured from my start, i had no stress from the beginning.  I always meet the right people who are ready to help me to achieve my goals.
 Tell us about your Debut single ?

The hit single was SHUKOM,  it was a hit on all the radio stations and atmost all the television stations played the video.  It's s a love song that triggers the mind and burst your energy to give true love. It's a song that talked more about my love life.  Meeting a guy not financially buoyant but loved him genuinely ,but at the end things turned so amazing, as things started working out for good.
What kind of atmosphere or mood inspires you to write your songs?
I always have inspirations from my dreams. I see myself singing a particularly song, and if i don't wake up and record it on my phone i might lost.  When alone i always got some vibes
How would you describe your style of music and what kind of people does it appeal to?
My kind of music is what everybody loves, i sing reality, i sing love, i sing to inspire people, am more of a ginger singer. I'm that still voice that tells you to push no matter the situation you find yourself. That's why they call me" the voice behind the mic"
Where do we see you musically in the next 5 years?
In the next five(5) years, i want to be the next Jennifer Lopez, the next Tiwa Savage. My voice being heard all over the world. My face on all the television stations in the entire globe.
Has being popular affected your lifestyle in anyway?
Yes been popular has affected my normal life, they are places i can't go, the public cheering you at most places like the market, sometimes i feel like just wash my hands and eat jollof rice but can't. They are friends that just stayed away from you for nothing and people believed i have money all the time, even when i say am broke they don't believe
Your final words to your fans?
Oh my dear fans, i love you all, there's no monika without you. Your love has energised me to move on each passing day. My little years in the industry, you burst it to become many year. Keep believing in me. Know that what ever we found our self doing positivity, dont relent your effort, your beginning might be little but your later end will surely increase. I LOVE YOU ALL