PORT HARCOURT COMEDY CLUB WINS COMEDY CLUB OF THE YEAR-2019 IN NIGERIA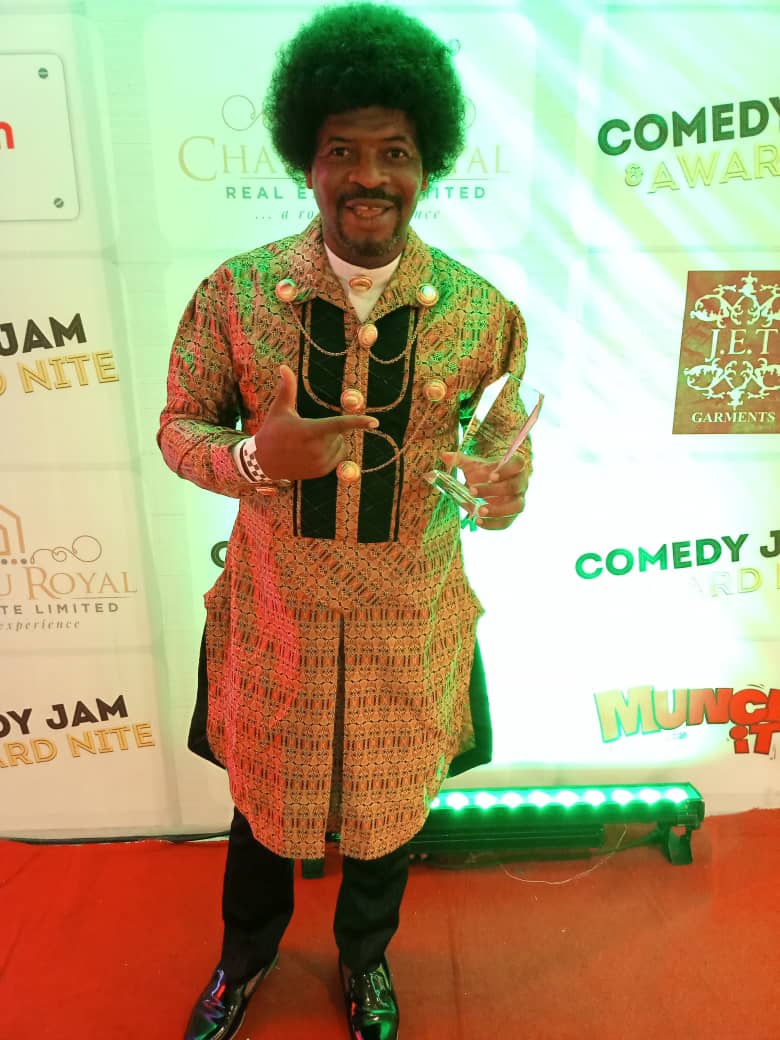 ANGEL DE LAFF DEDICATES AWARD TO GOD
The stress level among Nigerians living in Rivers state and its environs has been put under control as those who visit the monthly celebrity jigs do come out with several doses of laughter therapy as they are better health wise obtained from PORT HARCOURT COMEDY CLUB located at Platinum Lounge of Hotel Presidential Port Harcourt and managed by Bayelsa state born Petroleum Engineer turned ace comedian Angel De Laff. The award was powered by NaijaFmCJA2019 AS VOTING WAS CONCLUDED ON 30th October,2019 as Eko Hotels and Suites Lagos played host the actual presentation of awards to recipients on Sunday, November 24th 2019.
The Minister for Transportation Rt. Honourable Chibuike Rotimi Amaechi was present at Eko Hotels and Suites Lagos to rejoice with Ijaw born ace comedian Angel De Laff.
In his reaction via tweeter after been conferred with the award Angel De laff said "first to the Holy spirit for the inspiration and to you, Boss for your endless support and our fans…Congratulations Port Harcourt comedy Club now officially the Best comedy Club in Nigeria …Guess who came to support us Honourable Minister for Transportation Rt. Honourable Chibuike Rotimi Amaechi…Port Harcourt to the world.
Port Harcourt Comedy, Club at every first Wednesday of the month hosts celebrities including expatriates, politicians, business moguls and other patrons from the academia and even ladies and big boys and babes who deserve relaxation after working hard in their various vocations. Several comedians and business corporate bodies visit Port Harcourt Comedy Club as a way of marketing and showcasing their wares and services via interactions with the personalities involved therein.
READ ALSO: WHERE IS YOUR WRAPPER?
The Port Harcourt Comedy Club has over the years provided seamless opportunities to upcoming artistes in Nigeria to meet with top celebrities in their various areas of specialization as they get connected to the global market through its monthly event.  These events had in the past hosted Barrister Dame, Dr. (Mrs) Julie Donli-Okah Director General of National Agency for Prohibition of Trafficking in Persons- NAPTIP, et al.