EXPERTS HARP ON IMPORTANCE OF BIODIVERSITY TO ECONOMIC DEVELOPMENT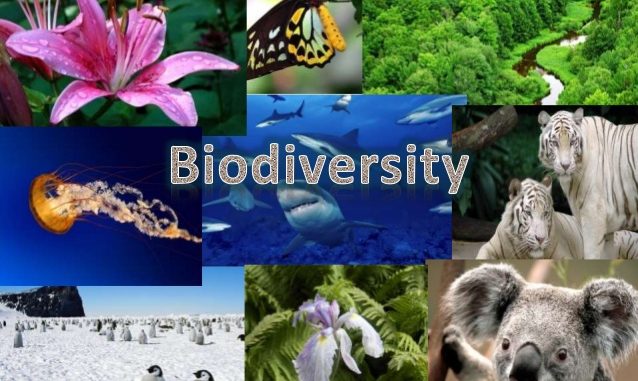 Environmental experts, legislators as well as some members of the academia have harped on the importance of biodiversity on the economic development of the nation, concluding that Nigeria's loss from the neglect of its biodiversity cannot be quantified in monetary terms due to the lack of adequate data
The experts also decried the total neglect of our biodiversity by the various levels of government, leading to the complete lack of a data base and the resultant underdevelopment in various sectors of our economy.
The experts made their views known in separate interviews with our Correspondent over the weekend on the sidelines of a two days workshop on biodiversity audit organized by the Centre for Environment, Human Rights and Development (CEHRD) in Port Harcourt which ended last Friday.
Dr Nenibarini Zabbey, Coordinator of the Centre for Environment, Human Rights and Development said human life on earth depends on biodiversity, pointing out that, "when we say biodiversity, we're talking about the variations and variability in the species. It includes the ecosystems; what happens to the fishes in the water bodies; the forest resources. So, the lives of people depend on biodiversity."
Still emphasizing on the importance of biodiversity, he asked, "we're talking about climate change mitigation. How do we mitigate climate change and the impacts of climate change on our environment like flooding? Without biodiversity, we'll not have a good life support system."
Also speaking on the importance of biodiversity to human existence, Mr Nwobidi Kingsley Chibuzor, Rivers State chairman of the Nigeria Environment Society (NES) said, "where biodiversity is low and threatened, life expectancy can be very wavy because you need most of these organisms that are going extinct, endangered to be able to come up with latest inventions, like medicines that could solve most of the problems that we have today."
On what the country stands to gain if proper focus is given to biodiversity, Dr. Shola Oladipo of the National Oil Spills Detection and Response Agency (NOSDRA) opined that, "there is no doubt that Nigeria stands to gain a lot from biodiversity. Incidentally today, the awareness has not been created to identify the importance of biodiversity. Now, if Nigeria is able to manage its biodiversity very well, you'll discover that most of the problems we have can easily be solved."
READ ALSO: RIVERS STATE GOVERNOR WIKE'S CHANGING IDENTITY FROM "MR. PROJECT "TO "MR CONTROVERSY"
On his part, Hon Dumle Mao, representing Gokana constituency in the Rivers state House of Assembly and chairman, House Committee on Environment revealed that a Private bill on biodiversity would soon be introduced in the state Parliament.
He made the revelation when he said, "A member of the Rivers State House of Assembly who is also attending this workshop is already working on the bill on biodiversity and in the days to come, you'll hear us debate biodiversity extensively and pass it into law," adding that the bill may be introduced on floor of the House "in the next two weeks. This ninth Assembly is a very hardworking Assembly. So, the minute we have it, we set the ball rolling."
He went further to say that the state legislature would ensure that extant laws and rules are adhered to and those who break them sanctioned because there are sanctions attached to these rules. It would also amend some of these extant laws to update them to the present realities.
"It's obvious that we have extant laws on the environment. When it comes to biodiversity there are laws. But the problem we have in this part of the world is strict adherence to those extant laws. And so, government is prepared and ready to ensure that companies and individuals who do businesses in society comply with these extant rules," he said.