Orashi flood victims vow to relocate to government House Port Harcourt in protest over abandoned by state government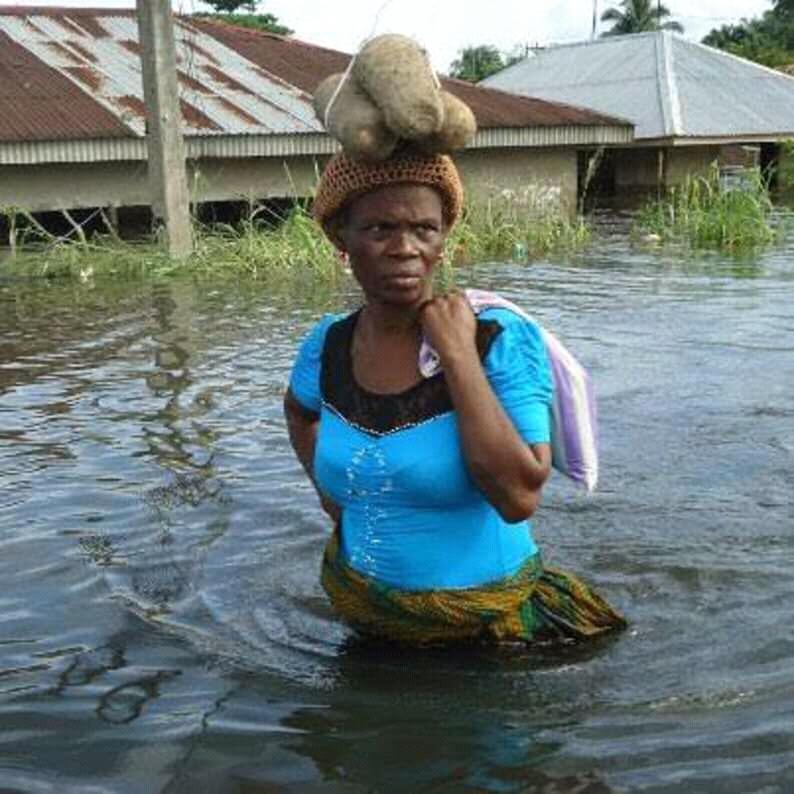 The people of Orashi Region has given the Rivers State,  Governor Nyesom Wike, up to Monday October 29,2018, to visit flood victims and ameliorate their sufferings or face a planned 'mother of all' protests to Government House Port Harcourt due to negligence by the state government.
We gathered that the action which is being coordinated by an organization known as Orashi Assembly are also planning to occupy government House Port Harcourt.
The group said in a statement signed by Abbah Rufus, Leader of Orashi Assembly made available to our Correspondent copied the Executive Governor of Rivers State. First Lady of Rivers State. L.G.A Chairman, ONELGA.L.G.A. Chairman AWELGA. LGA Chairman ABOLGA.LGA Chairman AELGA. Orashi Paramount Rulers. Commissioner of Police, Rivers State. G.O.C, Nigeria Army, Port Harcourt Division. Department of State Security, Port Harcourt. Media, warned that they will occupy government house until the state government attends to their demands.
According to the statement "We have cried but not heard.• We have been displaced but not accommodated.• Our houses have been destroyed, but not rebuilt.• We have lost lives but not consoled.• We have been hungry, but not fed."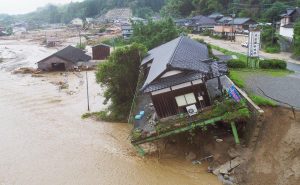 The victims recall that for two months now, Orashi Region, comprising of Ogba/Egbema/Ndoni, Ahoada East, Ahoada West, and Abua/Odua Local Government Areas of Rivers State has been ravaged by flood, and our people internally displaced, farmland completely submerged, schools and healthcare services shut down, our people have been reduced to aquatic animals without any response from Rivers State Government.
The people of Orashi region further alleged that they had on 11th of October 2018 called on Governor Nyesom Wike to relocate to Orashi, to give us succour in this trying time. But were grossly neglected!
The flood victims also reminded that:• On February 7th 2018, Governor Wike in solidarity with the people of Benue State donated a whooping sum of N200 million to victims of herdsmen attack in Benue State. But in Rivers, he chose to neglect and abandon Orashi People, where the revenue of Rivers State comes from.•
They also cited that on October 20th 2018, Governor Wike also approved the sum of N400, 000 thousand for each of the 213 traders and N300, 000 thousand to others around the Fruit Garden market in Port Harcourt after the recent fire accident in the market, to enable them recoup from their losses. But chose to neglect Orashi People where the revenue of Rivers State comes from. From the data available to us; more than 65% of Rivers State monthly Revenue comes from Orashi Region; yet the  people suffer and are grossly neglected by Rivers State Government.
They warned that having exhausted all appeals and media campaign options available to us without any response from Rivers State Government.
They call on all Orashi Students, Orashi Youth Groups, Women, Children and Civil Right Groups in Orashi Region, to join the leadership of Orashi Assembly as they all relocate to Government House of Rivers State; if Rivers State Government fails to attain to the plight of Orashi People.
At the time of this report, the state government had not react to the threat.
It would be recalled that when the Vice President Yemi Osinbajo visited six days ago to some flood affected sites in Akinima, Ahoada West, the Governor was not in his entourage, unlike Governor Senriake Dickson of Bayelsa who took him to flooded area Internally Displaced People, IDP, Camps in the state.