Pythons, Flood Ravage Rivers State Communities As 14 Seater Bus Plunged Into River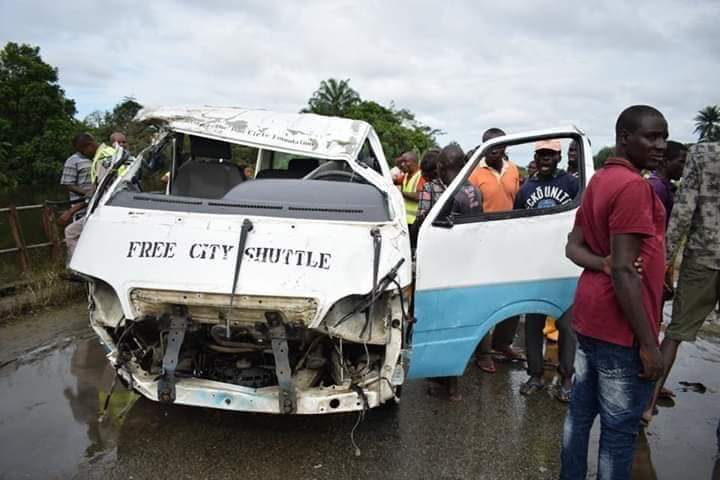 Tuesday 16th of October, 2018 was an ordinary day to the serene Orashi communities in Rivers state where ravaging flood had taken over four Local Government Areas of Ahoada West, Ahoada East, Ogba/Egbema/Ndoni and Abua Odua are now living on edge of suspense giving the fact that reptiles and dreaded Pythons have been killed at Obrikom town in Ogba/Egbema/Ndoni Local Government Area. Most of the dreaded reptiles were brought out in the flooding that has now taken over most residential houses in the affected areas in the 4-communities.
From www.towncrier.ng findings a 14-seater Hiace commercial bus commuting from Port Harcourt to Yenagoa  on Tuesday 16thof October, 2018 plunged into Okogbe Mbiama river in Ahoada west local government Area along the popular East-west Road. It was said that due to the fact that the bridge of the river was covered by flood and the driver of the commercial bus never identified the proper run way of the bridge and with about 14 passengers on board all driven into the over flooded river. Rescue indigenes of Okogbe Mbiama went into the rivers to effect recovery of the bus which was taken to Akinima the Local Government Area Headquarters of Ahoada west where Honourable Hope Ikiriko is the elected Chairman of the Council.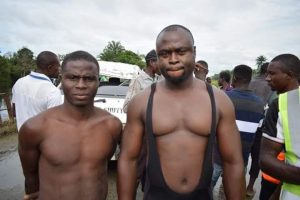 Further efforts by the rescue team had 8 persons brought out who are now in a nearby hospital receiving medical attention. The search team is still combing the Okogbe River course for the remaining passengers who are still missing.  Recall that on July 12th 2012 Okogbe community in Ahoada west was the site of a devastating fire outbreak occasioned by Petrol laden Tanker that fell and had its content of Motor Premium Spirit popularly called Petrol spilled while community dwellers went scooping for fuel got burnt to ashes beyond recognition.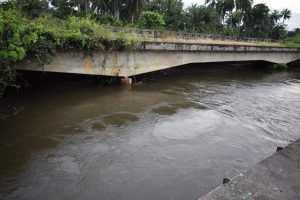 However the Lawmaker representing Ogba/Egbema/Ndoni and Ahoada west Federal Constituency Rt. Honourable Prince Uche Nnam Obi is said not to have visited the Flooded communities and the victims who are now quartered in Internally Displaced Persons Camps with National Emergence management Agency-NAMA providing temporary relief in conjunction with the local Government Councils of the affected LGAs.