Social Distancing: Rivers Roads Transport Owners yet to comply with New guidelines on COVID 19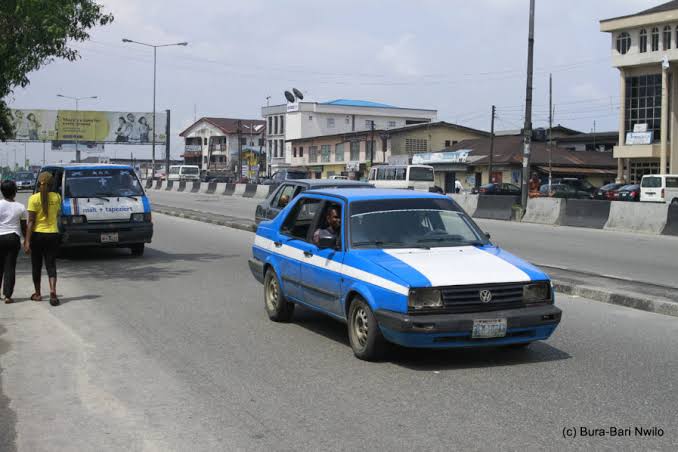 Port Harcourt drivers and transport owners, Monday, claimed ignorance of the pact entered by the leadership of the Nationa Union of Road Transport Workers and the Rivers state government on social distancing as a stop gap in the spread of COVID 19.
Sunday, 22nd of March, 2020, The state Ministry of transport had announced through the media That the government has entered into an agreement with the state branch of the National Union of Road Transport Workers to limit social distancing on the number of passengers a vehicle can carry.
The agreement limits owners of taxi cab to two passengers at the back and one in front. Mini buses; four at the back and one in front. Fifteen seater bus to have nine passengers at the back and one in front. Cyclists are to have two passengers including the Rider while Keke tricycles is limited to three passengers viz two at the back and the driver seats a lone in front.
Hon. Sunny Ejekwu, Commissioner for transport who made the announcement disclosed that the measure was to limit person to person contact so as to keep Rivers state free from the spread of the pandemic. Ejekwu added that drivers are to provide sanitizers and tissue paper for their passengers.
Monday, our correspondent went to town to monitor compliance and was surprised to see that there was abject non compliance as Buses plying the Lagos/Borokiri axis and Rumokoro were carrying eighteen passengers and taxis plying Education/Ilabuchi/Garrison and Water Lines, carrying three passengers at the back and two in front. Findings also shows that transporters plying routes outside the state to Bayelsa, Akwa Ibom, Calabar and The environs did not alter the old structure of loading nor have sanitizers for their passengers.
Our Reporter also spoke to the drivers and commuters who claimed ignorance of the new regime either because the line of communication has been breached or has not been opened between the Union and their members.
It is still early days in the compliance to the new guidelines but there are indications that the state government is poised to enforce compliance. Already, a combined Taskforce made up of government and The road transport Union have been put in place to enforce compliance with the mandate to drop down excess passengers were defaulters are caught. As of press time, there are no indications that the committee has commenced work or stop and search has been conducted.