Resident Doctors nationwide strike: UPTH stops admitting patients in Accident and Emergency Ward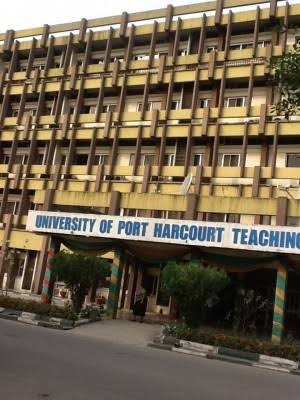 *Patients and relations asked to seek medicare elsewhere
BY IBRAHIM BAKARE
The Association of Resident Doctors, ARD, nationwide strike enters it's third day today, the management of the University of Port Harcourt Teaching Hospital, UPTH, has stopped receiving patients at the Accident and Emergency Ward.
The management said it has to take difficult decision due to the excess work load on Medical Consultants who are rendering medical services in the absence Resident Doctors who are the engine room of the medical care in the apex hospital.
Chairman Medical Advisory Committee of UPTH, Dr Princewill Stanley, said only critical cases will henceforth be admitted into the hospital.
"If you know what the Resident Doctors stand for as the major workforce they not being there will cause a major setback. We have to cut down by about 50 percent  of the number of Patients admitted into the Accident and Emergency ward".
Meanwhile, Patients are not finding it easy getting Medicare due to inadequate Doctors. A woman whose Sister delivered a Seven-month old premature Baby is on admission in the incubator, while the mother is also on Hospital bed in the female ward has expressed fear that the family may lose mother and baby.
She has been asked to seek medicare elsewhere due inadequate healthcare services in the absence of Resident Doctors.
Around the hospital, patients and their relations have various tales of woes due to inadequate healthcare services.