RSG restricts number of passengers for motorists to contain Coronavirus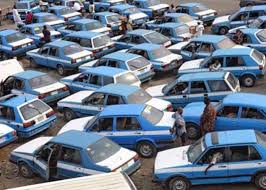 The Rivers State Governor Nyesom Wike has directed the ministry of Transport to strictly enforce guidelines on number of passengers to be carried in each Commercial Vehicles and Tricycle with immediate effect.
The Governor Wike directed that all Taxis shall only have one passenger in front and two behind.
In a statement signed by Commissioner for Transport, Sam Soni Ejekwu, said the directive was pursuance to the Rivers State Security Council towards the strategic implementation of isolation through targeted area and Local Government lockdowns and systematic ease offs towards the containment of the Coronavirus virus pandemic.
The statement said all Buses shall only have one passenger in front and two passengers on each of the seat rows behind, Private vehicles would in addition to the driver have only one person in front and two behind and tricycles (Keke) shall only carry two passengers behind.
The statement also banned Tricycles from plying Aba Road, Old Aba Road, Ikwerre Road and East/West roads.
Commissioner for Transport, Sam Ejekwu, in a statement further said that it is important for drivers and commuters to adhere strictly to the directives as failure to do so would lead to unpleasant consequences and urged all to abide by the law and cooperate with the Rivers State Government for a safer and healthier society.