MY SOJOURN INTO GOSPEL MUSIC- AJAYI OLUWASEGUN COVENANT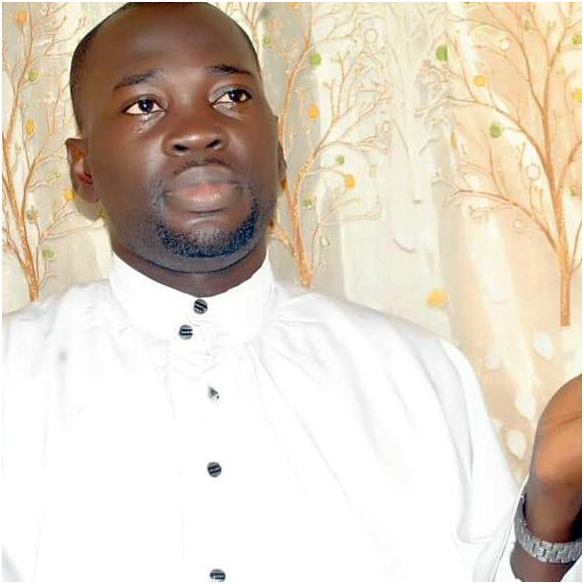 Many says there are no more in-depth gospel artistes in Nigeria according to our thorough investigation and that we should trace our mind back to the days  when Ayewa, Ojo Ade, Niyi Adedokun, Imole Ayo, Bola Aare, Funmi Aragbaiye  and others dominated the gospel music world in Nigeria with their heart  rending and touching messages that really enters deep into the veins of  listeners. Today, we have gospel artistes who neither know they belong to here nor there. Majority of them have delved into the secular scene where they  believed that the money would be glowing and of course, the cash is glowing  for  them due to the fact that they sing the praises of big time money spenders, frivolous and stupendously rich streetwise guys and this is why most of the so-called gospel artistes today are smiling to the banks after their nefarious and controversial performances. In a chat with a thorough-bred Gospel singer and an original God praiser, Oluwasegun Ajayi who is the leader of the Covenant Band, OLUBUNMI ORIJA had a session with him where he talked vividly about all that  encompasses the gospel industry in Nigeria. Excerpts:
Can we meet and know more about you?
Thanks, my name is Oluwasegun Ajayi. I am a gospel singer and I have been singing gospel for quite some time.
So, how did you venture into Gospel music?
Well, let me just let you know that I have been into Gospel music since I was a child. I love singing about God and every other source or types of music. I loved listening to the songs of King Sunny Ade, Evangelist Ebenezer Obey, the Late Chief Ayinde Barrister and many more. But, I could say that I started changing my mind and focusing on gospel music when I was at church, so the inspiration I got from the streets that our people needed to be inspired by our music moved me into singing gospel music.
And how has the challenges being like?
Well, it has been rough, tough but good at the end. You see, what I want you to know is that there is nothing you do in life that you would not face any challenge. You have to, because that is the reason you are there. I have though so many times to quit but I keep encouraging myself because it is what I love dong. I love singing for God and entertaining people, so why should I quit from the right path of the Lord. I have to be there no matter the circumstances.
How did your family took your decision back then?
Well, every parent wants his or her kid to be educated. You know, the dream of everyone is for you child to be a doctor, an engineer or whatever, but that does not stop the career of the child. I am a graduate and I thank God for that, but I found out that doing music is more pleasing and passionate to me, most especially singing the praises of my God. I am a member of white garment church (Celestial and Cherubim and Seraphim) and I am proud to belong to that church because it is the right path for me and my career. My family support me for doing music most especially my Dad and my family as a whole support make it easier for me and make me great in music till date.Though my 0rst church did not believe in me but at the long run they started believing in me and their supports made me  find myself here today. So I give kudos to my family for their support. How would you clarify the Juju Music genre and Gospel Genre in the country
But right now which one is generating controversy?
Yes, thank you, my belief is that we should never rate juju and gospel music together. A typical juju artiste would sing the praises of money spenders on stage, but a typical gospel artiste would continue to sing the praises of God even in the midst of him being sprayed with dollars. If you listen to the songs on olden days gospel artistes, they only mention the name of Jesus and God plus some other Biblical names but today, you hear our so-called gospel artistes singing the praises of thugs, hoodlums and suspected criminals who had the cash to spray on them while on stage. So, this is the norm I am trying to correct in the Gospel music industry, we should be able to remove the wheat from the shaft. I am intended to give Nigerians and the Christian community a solid, original, provoking and religious songs that would positively inspire them to God's kingdom.
But you also sing secular songs, so why are you talking against it?
Point of correction, I never sing secular songs. You see, the idea is making our people feel at home while praising God. By the time you are dishing out sonorous tunes, the will be engrossed and carried away and before you know it, their lives would be changed through your style of music. Some people even go as far as singing Fuji music, perceived to be for area boys and all that, but the message they got from the song matters and that is the reason our Lord Jesus Christ asked us to go and spread the message in all our capacities. Generally, as artistes it is believed that we get intoxicated before performance, how do you get inspired in your own case? Well, I do not believe in all those things. I do not smoke, drink, womanize and I do not believe any of these things can ginger me to perform very well and accurately.What I believe is my talent, my career and my God-given ginger. Once the Almighty God gingers you, you don't need alcohol or any other of drugs to perform on stage.
Have you ever had any stage fright?
Never, I cannot because it is my calling. It is what I have been doing since I was small, so why should I be afraid for now. Nothing like that.
Any Expected projects from you?
Yes, we shall be coming out with our record and video. I urge Nigerians to watch out for us but our live performances are on social media, just log on to Ajayi Oluwasegun and you would get in touch with us easily.
Thanks for you "me?
You are welcome