The Entire South South Zone Is Batified – Dr. Godpower Egbono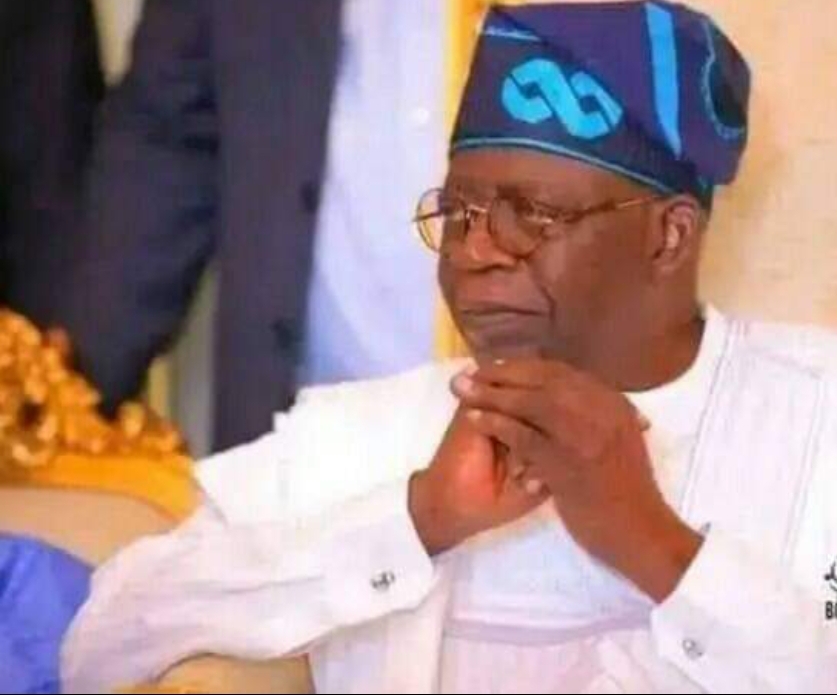 Dr. Godpower Egbono, an ex-banker, an Economist, financial Consultant and a businessman is the Zonal Coordinator of Coalition of Support Groups for Bola Ahmed Tinubu in the South South geopolitical zone of the country. In this exclusive interview with Bakare Ibrahim and Memoye Oghu recently in Port Harcourt, Rivers state capital, he said the entire zone has been Batified. Excerpts:
*How many of such coalitions are there in the South South zone?
Egbono – We've several groups in the South South, just as we have in the country, but in terms of size and organisation, there are two dominant groups that stand out. These are the Coalition of Support Groups for Asiwaju Bola Ahmed Tinubu (COSGABAT) with Hon. Babajide Akin-Thomas as National Director and Tinubu Support Group (TSG) with Hon. James Faleke as founder.
*What of in Rivers State, particularly the one headed by Chief Tony Okocha?
Egbono – The two dominant coalition groups are present in Rivers State. Besides, we still have many other support groups that are fused into these two umbrella coalitions. The one headed by Chief Okocha as steering committee leader and Coordinator in the state is Tinubu Support Group (TSG)
*To what extent has your coalition gone in mobilizing support for the APC presidential candidate, Asiwaju Bola Ahmed Tinubu?
Egbono – The Coalition which is an umbrella body of various support groups in the zone has formed political structures in the six states of the Niger Delta in readiness for the campaigns. We've in place zonal, states and local government areas EXCOs already inaugurated in all our controlled states. We've also put in place wards and unit leaders who have compiled lists of numerous supporters in preparation for the election of our in-coming President. Furthermore, we've reached out to various opinion leaders, including the youth, women, churches and other groups as well as non indigenous groups in various places in the zone.
*What chances do you think your presidential candidate has, considering the fact that the South South is predominantly PDP and the "Obidient" movement is getting popular every day?
Egbono – Irrespective of the perceived predominance of the main opposition PDP and the so called Obidient movement, the coast is clear for Asiwaju Bola Ahmed Tinubu in the South South.
The zone is tired of bad governance of PDP and people are coming out massively to declare support for Tinubu who'll bring positive changes in the management of our resources in order to improve their welfare. The South South zone is blessed with a lot of natural resources, yet the people are suffering in penury and abject poverty. Over the decades, there has not been any economic blueprint to improve the lot of the people. The youth unemployment rate is still very high, the environment continuously polluted and with massive infrastructural decay in different parts of the zone, lowering the living standards of the people every day.
These are the recurring issues in the zone that successive governments have failed to address. This time, the people are determined to vote out bad leadership and to bring in a leader who can change the narratives. With Tinubu's Lagos model and template that's visible, the people are reassured that there is a leader who already has a road map on governance. With his experience, he'll introduce a paradigm shift in the development of the zone. The people have absolute confidence that with Asiwaju Bola Ahmed Tinubu as the President of Nigeria, the development of the zone which has been neglected by the dominant PDP administrations will be given top priority. This is why the chances of Asiwaju in the zone are very bright. Also the people are united to vote massively for the man who is like a "bridge builder" to the south, north, east and west in terms of his connectivity. For me, that's a recipe for unity and progress for our nation. So, from Rivers to Edo, Bayelsa to Delta and Akwa Ibom to Cross River, our stakes are high and Asiwaju's victory is already loading.
*How long have you been coordinating the South South and why the choice of Bola Ahmed Tinubu as your Presidential candidate?
Egbono – I've been coordinating the South South since 2018. Precisely, I was first inaugurated as Zonal Coordinator, South South for Tinubu Media Team on 4th December, 2019 and then later for Asiwaju progressive forum in 2020 and finally appointed to coordinate the Coalition of Support Groups for Asiwaju Bola Ahmed Tinubu, COSGABAT in 2021; a role I've been performing till date.
The reason for these details is that my decision to follow Bola Ahmed Tinubu started over four years ago, when I decided to join like minded progressives who believed in BAT for the leadership of our dear country. We had a slogan that "our vision is genuine and our mission clear." As frontline advocacy groups and loyalists, we pleaded and persuaded for Asiwaju to come out and contest. Today, as his core faithfuls, we're grateful for the courageous step he took, in coming out to present himself to Nigerians. More fascinating is his victory at the primaries and now the final presidential flag bearer of APC, our party. To answer your question, why Tinubu, I'll simply answer that because this is his time. It's on record that Asiwaju Bola Ahmed Tinubu, who is a Human Rights Activist stood for the masses in the days of military rule. He fought for the democracy every one is enjoying today with his resources. So, if not for anything else, he should be given a chance to reap the fruits of his long time struggle for Nigeria. In his struggle for the liberation of Nigerians from the oppressive regime of the military, he demonstrated patriotism for his nation. He's like Nelson Mandela, who gave his life for South Africans and later rightly given a chance to rule that country.
So, Nigerians should not forget in a hurry those horrible days. Asiwaju Bola Ahmed Tinubu is that candidate who should remind Nigerians, of their freedom from military dictatorship. They should put aside petty differences and sentiments and reward him by coming out enmass to vote for him in 2023. Truly, this is his time. No wonder he has introduced what seems like a new lexicon to the diary of politics in Nigeria. I mean his "EMILOKAN" slogan which simply means that his time has come.
Secondly, our country needs an experience leader with capacity to liberate Nigerians from poverty. BAT to me is the best candidate that can bring experience to the fore, in managing our economy for the betterment of Nigeria and Nigerians. His scorecard in Lagos and the foundation he laid to turn around Lagos economy is a major strength he has. I believe he'll replicate that model and better the lot of Nigerians.
Another key reason why I stand with Bola Ahmed Tinubu is that he's a unifying factor for all Nigerians. His candidacy is both for the North and South, an epitome of togetherness and unity, which are the foundations of our existence as a nation.
As a Southerner, his emergence has balanced the power equation in this political dispensation. Moreso, his courage to have chosen another competent and experienced politician from the far North, in the person of Senator Shettima is another demonstration of his belief in the unity of the country.
Asiwaju's candidacy therefore represents the unity of our country and a proof that our diversity is indeed a strength to Nigeria and Nigerians and not weakness as some perceive
*How do you see your Party APC in Rivers State and other states in the zone?.
Egbono – To me our party is united for Asiwaju. Yes, there could be some differences and perhaps defections in and out, but I think, it's all political. Politics is a game of interests and people are bound to pursue such interests in their best way possible. But what's paramount now is unity towards the victory of our candidate and other APC candidates in the zone. I can see the party both at National and state levels working assiduously to harmonise structures for a more formidable front at the polls. As the campaigns are close, I see a more united party that's ready to deliver all its candidates.
Another important aspect of our coalition is that, it is not limited to APC alone, we're open to other political parties that share our vision of Asiwaju presidency. In all, I stand with Bola Ahmed Tinubu's mandate and by the special Grace of God, he'll be victorious at the polls.
*Are there some leaders in your zone who share the same vision with you?
Egbono – Yes. We have a lot of leaders in the zone who are already "BATIFIED", who have declared their support for Bola Ahmed Tinubu. Notably among such Leaders is Distinguished Senator Magnus Ngei Abe in Rivers State, who has been at the forefront of the advocacy for Bola Ahmed Tinubu presidency in the zone. It's he who has stood resolutely with Tinubu in the entire South South, when many other leaders did not see BAT ambition a priority. Distinguished Senator Abe has not only encouraged many South South supporters, but also motivated them to key into this vision. Although, he has moved to SDP to pursue his Governorship ambition, but like I said our coalition is spread to other parties. Also, it is on record that the former Transport Minister, Hon Chibuike Amaechi pledged his support for Asiwaju after the presidential primaries. In Akwa Ibom state, our former Minister of Niger Delta Affairs, Senator Godswill Obot Akpabio is another chieftain who is demonstrating loyalty and support for BAT and also a source of encouragement and inspiration to me in this project.
In Cross River, our Governor, Prof Ayade is also completely batified. In Edo, our former party's National Chairman, Comrade Adams Oshiomole; while in Delta the Deputy Senate President and Governorship candidate of APC is BATIFIED and on ground for Asiwaju. So in all, the entire zone is BATIFIED.