10 Different Ways Young Nigerian Ladies Trap Rich Men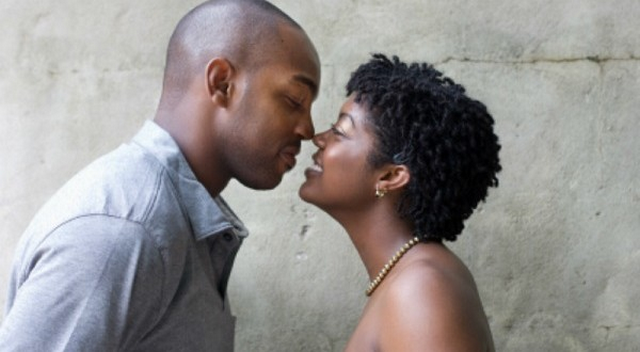 With the advent of modern life style brought about by social media both youth and elderly people are finding several ways through which they catch fun and pleasure. Majority of the online platforms exist that adequately cater for various interest groups depending on the age brackets of the persons concerned. Today young Nigerian ladies are addicted with android telephone handsets with Instagram, Facebook, Wechat, Snapchat and Twitter et al with which they have display alluring photographs mostly selfies after heavy makeup must have been done on them by Cosmetologists and beauty therapists.
But there are traditional ways Nigerian ladies apply in dating rich married men and rich single young men not really for love but for financial gratification. There are use of traditional herbs, Super natural means, Appearance, Zuman/mata,kayan mata sweet, adodun tighter, sugarlup sex, Gindin Ayun, Tsimi sweetner, love bitesato, attraction perfume –pheromone ,vagina lubricants.
Have wondered how men who are married to very beautiful light complexioned ladies with eye-popping 3-digits careers end up impregnating outside kick chic who are lower and below the normal standard of their spouses. The reasons may not be unconnected with the use of supernatural means which include consultations to spiritualists who perform rituals for them to get attracted to rich men at first glance. After this first date the men are finally hooked on these babes  so much so that they will now ignore their wives and children sometimes the men pack their luggage and live outside their matrimonial homes with these young Nigerian young ladies who they spoil silly with cash and expensive properties.
The young Nigerian babes who after consulting spiritualists get washed up by improving on her physical appearance through body make-up, fashionable cloth designs and expensive hair-do and shoes with jewelries. Having gotten at this stage they are quick to kill at any man that gets hooked up with them financially. Sometimes they wear artificial eyelashes that were already dedicated to spiritualists' incantations laced with charms for seductive attraction to rich men.
SEX ENHANCERS- ADODUN TIGHTENERS
For serious well prepared Nigerian young ladies who want to own expensive private estates, private exotic cars, and glamorous life styles they apply sex enhancing aphrodisiacs such as what is locally called Adodun which tightens the vaginal walls for the males' sexual pleasures with dopamine secretions released to the blood streams of victims. After the first encounter of rumpus rounds the men are finally hooked as they keep coming for more and more even selling their expensive properties transferring huge amount of money to the Nigerian babes in return for more sexual pleasures from the outside chic.
The high numbers of Northern babes have patronage of getting easily hooked to very handsome rich men through "Abun mata" a Hausa term indicating the things you do to get hooked to men for keep. There are ways these ladies apply the charms which include alluring seductive mannerisms which sets the men go gaga with emotional display of Love. "Do-As I Say" in most Northern cities is common which has Kano, Yola, Kaduna, Sokoto, Maiduguri, Potiskum and Birnin Kebbi with influx of neighbouring countries such as Niger, Northern Cameroun, Chad and Benin Republic where "marabouts" who specialize in preparing seductive charms for "Abun Mata" get results which has spread to mega cities in Nigeria such as Lagos, Jos, Port Harcourt, Warri, Ibadan, Benin City and commercial town of Onitsha in South eastern Nigeria. It is also called kayan Mata in some quarters.
Take it or leave it there are some chewable sweets the Nigerian babes will bite and have good fortunes following them like bees to honey combs as well-to-do rich men have a simple glance at the babe will never depart from her presence as he spoils her with material things money can buy on earth. The "Love bitesato" are like chocolates simple but mighty in action as it brings quick results for the Nigerian babes.
Have you wondered how ordinary perfume elicits sexual arousal on men who stand close to these Nigerian babes. The reason may not be far fetched as the perfumes are known as pheromones which when perceived by someone increases his libido like a he goat or male dog sights a female dog on its heat period. It is a "Touch and Follow" like they say in local parlance. Pheromones are secretive extracts from ants that change the behavioural patterns of human beings who inhale the aroma used in perfume preparation.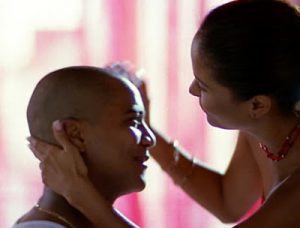 Most herbs are chemically aphrodisiac as the Nigerian babes insert the herbal creams inside their vagina for ease of the males' erotic sensory organ upon penetration during mating. Once enjoyed by the rich "big man"  he become hooked for life to the Nigerian babe giving her whatever she demands from money to exotic foreign travels and possession of mansions and SUV cars of latest models.
Quick and agile sugarlup sex is used by the Nigerian babes who believe in what they want from rich men and sometimes young boys apply it to keep and maintain rich ladies who also need passionate fun outside their marital union. Sugarlup is sometimes applied as Lipsticks by the ladies once they kiss you sorry for are hooked to their pecks and call no-matter wherever you may be ,you come running back to them  even if you are on top having coitus  relationship with you wedded wife you must jump down running to meet with your sidekick babe far away in town telling your wife about emergency business meeting you must attend by that hour of the night or day.
Traditionally Gindin Ayun is a new way of having rich men trapped to be by their side always. Here the man who is wayward to a lady is meant to become a moron always accepting command from the side babe. Hence she goes out and comes back as at whenever she deems fit without the male partner having any control and influence in how the family wealth or those of her outside kick man. So many rich men have been ruined by this Gindin Ayun efficacy so much so that they sold all their properties to satisfy the outside kick babe's material desire.
Office romance sometimes begins with the "outside kick babe" who may be Secretary to the Chief Executive Officer or managing Director as he remains careful not eat food from outside the family but prefers taking light food like fruits while in the office. In this way fruits like Apple, Oranges and carrots are injected with aphrodisiac fluids with syringes which when consumed by the big rich man sets him in the mood to engage the secretary or house maid in rumpus sexual escapades. Some pastors are victims of this even some pastors' wives are hooked to dating male House maids or drivers with this approach of using syrup drugs injected with syringes into fruits and triggers the victims dopamine chromosomes that releases enough blood streams into vital sexual organs and quick reflexes actions occurs in flashes after which regrets and blame game of the devil's handiwork sets in.
In all these married couples are advised to apply caution and be prayerful each day so as not to fall victim to situations that will challenges the emotional intelligence beyond what they can overwhelm like calamity befalls a lady who is seeking fruit of the womb such ladies will do anything ordered by pastors or Alfas sometimes having extra marital affairs with pastor or Alfa. Most often trained medical doctors engage into unprofessional conducts by having sexual relationships with their female patients who need therapeutic cure for bareness.
www.towncrier.ng interviewed a spiritualist who wants to remain anonymous saying "We should be prayerful not to have problems that will overwhelm us. Some men have some rich women through diabolic means. A man should be faithful to his spouse while women should be faithful also to their husbands. Contentment should be the key word for all partners in a relationship."  The spiritualist told www.towncrier.ng that "in 1993 at Ilorin Kwara state I witnessed a rich man who bought unpeeled orange from the roadside rural girl without knowing that hypodermic syringe was used to injecting some native herbal aphrodisiac elements into the unpeeled orange. Do you know that the rich man never remained a moment without this rural girl as his sidekick babe who he lavished every material wealth so as to keep her for himself while  having his wife at his private home somewhere."