ALASIN CAPTAIN BRIGGS BAGS AWARD IN RIVERS STATE VOWS TO SUPPORT STUDENTS IN KNOWLEDGE DRIVEN ACTIVITIES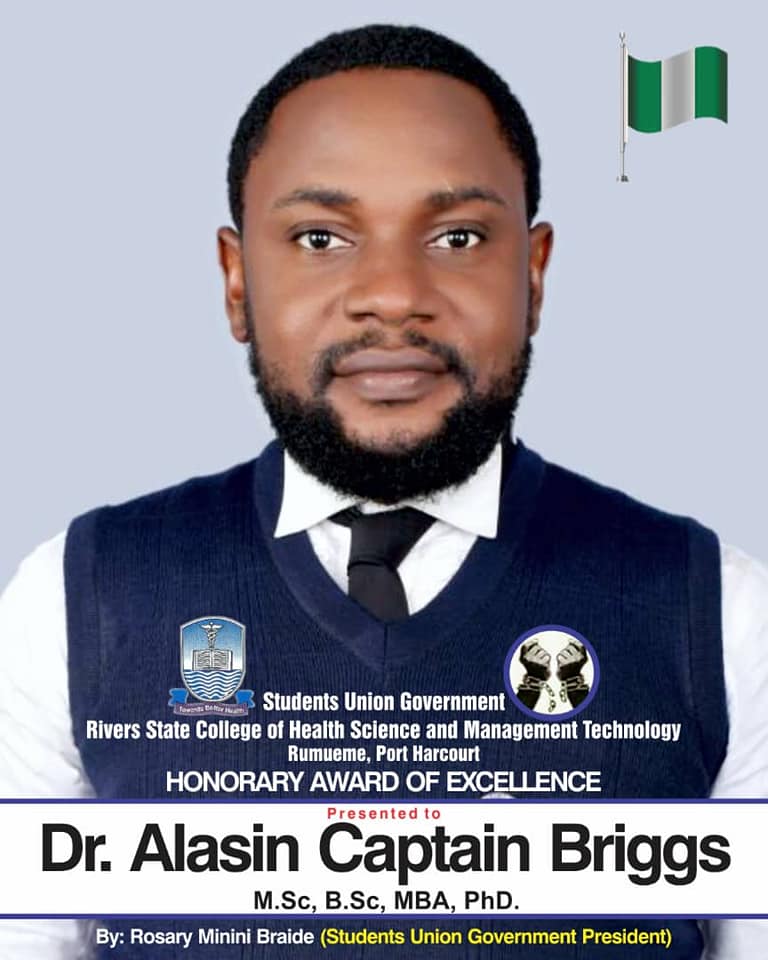 The rising profile of Alasin Captain Briggs PhD a young scholar and vibrant Rivers state citizen is getting well noted as he was recently honoured by the Students' Union Government –SUG of Rivers state College of Health Science And Management Technology Port Harcourt on June 29th, 2019 rolled out their drums in an award ceremony conferred an Honourary Award of Excellence on Alasin Captain Briggs PhD for his selfless services to the welfare of the students across the state.
The SUG President Comrade Rosary Mini Braide stated that the awardee has made meaningful investments in terms of selfless services in academic activities of students. Mr. Rosary Braide said that Alasin Captain Briggs has in many ways contributed immensely to the well-being of youths and elders in Akuku-Toru Local Government Area and beyond.
ALSO READ: ROWLAND SEKIBO DONATES CARS TO STAFF IN AKUKO TORU LOCAL GOVERNMENT AREA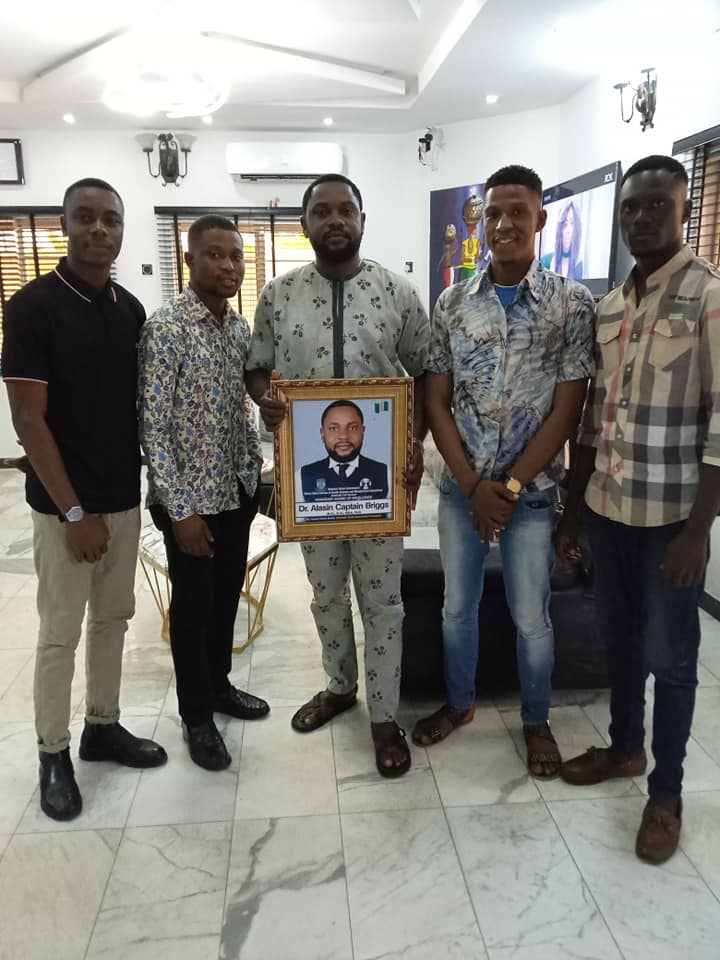 While responding to the speech made by SUG leader of the institution Mr. Rosary Braide, the awardee urged the students to take their academic studies seriously as they will stand to benefit from such engagements in the future. He showered the students for having him selected for the honour as it is a privilege for him to stand in their midst while he cautioned them to be steadfast in the pursuit of their students' Union activities for the benefit of all both the administrators and Rivers state at large.