ALL IS SET FOR PRINCESS TOYIN KOLADE'S Investiture AS IYALAJE OODUA WORLDWIDE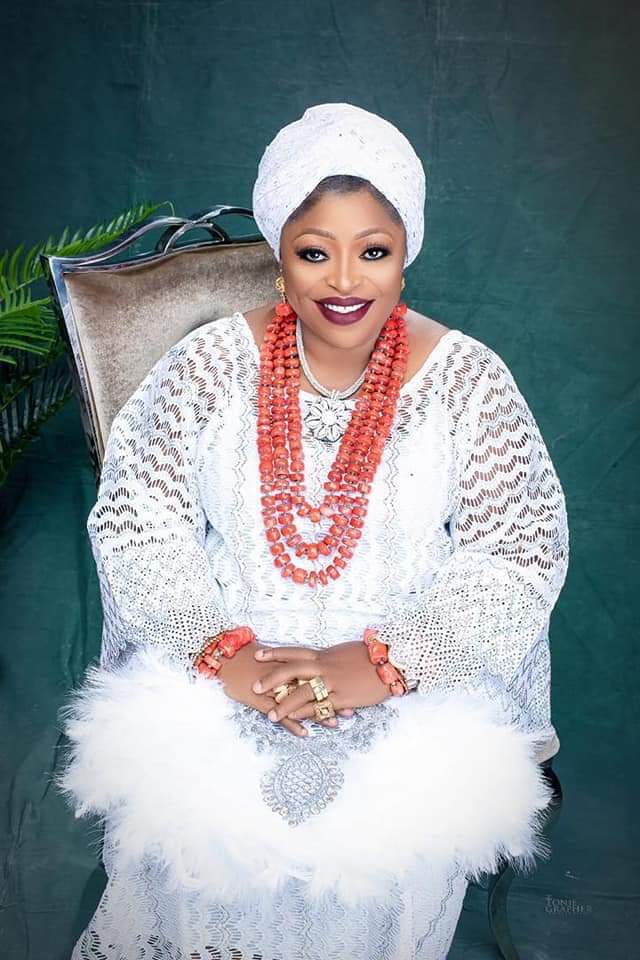 The much awaited high society investiture of the chieftaincy title of Chairman/CEO Fisolak Global Resources, Princess Dr. Toyin Kolade is gathering momentum. Towncrier.com learnt.
All hands are on deck to ensure that the eventual installation of Princess Kolade as the Iyalaje Oodua Worldwide remains the talk of the town for years to come.

The delectable and humane personae, was chosen by His Imperial Majesty Adeyeye Enitan Ogunwusi, the Ooni of Ife due to the vital roles she had played in the emancipation and promotion of the Yoruba culture and tradition.
According to a release from the Ile Oodua Palace of the Ooni, Princess Dr. Kolade was found worthy of being crowned the Iyalaje Oodua all over the globe not just because she is a cultural ambassador but also for her motherly approach to issues concerning anyone who comes in contact with her. Both the average, the lower classes of the Nigerian masses and the mighty, she has, in the past and in the present touched their lives in various ways.

During the COVID 19 lockdown, Princess Kolade offered helping hands by distributing palliatives ranging from medical facilities to food and monetary gifts to the needy. It was a joyous affair in her Lagos mansion where thousands of people trooped to receive their palliatives.
This, among other gestures from the Ilesha-born businesswoman are some of the reasons the Ooni thought it wise to call on her and invest in her the Iyalaje Oodua, propelling the commercial progressiveness of the Yoruba race all over the world.

Preparation is on top gear and all protocols have been put in place for a resounding celebration.
Town Crier Online gathered that the event would commence with a cultural dance parade from Ipetumodu Junction to the Palace of the Ooni of Ife where the actual traditional rites would take place.

Princess Toyin Kolade is currently the Global Coordinator of the Annual Aje Festival which she formed in 2016.

The festival has since taken its train to Brazil in South America all by the vigorous efforts of Princess Toyin Kolade.

Come July 17th 2021, the ancient and cultural town of Ile-Ife, the source of the Yoruba race would witness the influx of family, friends, business associates, traditional leaders, cultural ambassadors, diplomatic corps, top maritime practitioners, media gurus and all sons and daughters of Yoruba Land both in Nigeria and in the Diaspora as they come to honor her.

Towncriers.com would be there to capture the proceedings on ground and give you detail reports of The Live Event.