Contentment Is His Name – A Tribute to Chief Bisi Akande At 81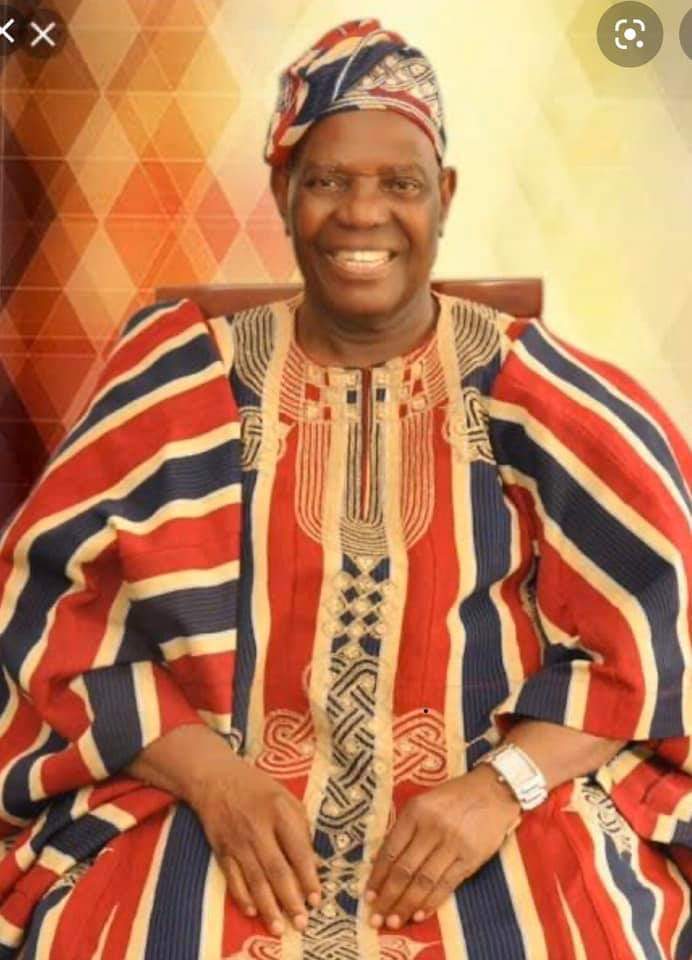 "I am content; that is a blessing greater than riches; and he to whom that is given need ask no more."
"Be content with what you have;
rejoice in the way things are.
When you realize there is nothing lacking,
the whole world belongs to you."
Contentment is satisfaction and ease of mind. Contentment is being satisfied with what one has. It does not necessarily mean not being ambitious; it rather means seeking everything in contentment, without resorting to greed and indecent means.
This attribute is what the world seeks today in its search for lasting peace and progress . It's lack is at the root of most evils bedeviling the world.
In today's world, one hardly finds many who embodies such attribute. In places where they are found, they remain inconspicuous as the world cannot understand their ways.
Abdukareem Adebisi Akande, popularly known as Chief Bisi Akande – our indefatigable Baba Awon Omo Kekeke – is contentment personified .
Having been tried several times and severoally tried by the spoils of public office, Baba Bisi Akande comes out on every occasion sparkling clean and with more honour and respect in lieu of planned humiliation.
Contrary to the claim that contented persons do not go far in life, Chief Bisi Akande learnt ,with contentment, at the feet of the greats. Not for once disloyal, but preparing hard for his own time, knowing full well that time and fortune are no exclusive preserve of any man, but rather that time and fortune rotate and will perch only on the shoulders of prepared men.
From Secretary to the State Government he rose to be Deputy Governor of Oyo State between 1979 and 1983. At 40 years of age and bubbling with life and ambition, channeled his energy to making the Bola Ige administration a success. He was so committed to his boss, late Chief Bola Ige, that the two almost became inseparable. It was this long-forged loyalty and bond with each other that continued into the administration of Chief Bisi Akande as Osun State Governor between 1999 and 2003, 20 years after leaving office as Deputy Governor.
As Osun State Governor, rather than amass wealth as many would do, Baba Akande chose to fashion out policies that would make his people comfortable and set the state on the path of progress.
When it was time for one of his children to get married officials of star fawning around him brought a humongous budget . He trimmed it to what he could personally afford and brought out his cheque book and wrote the amount warning everyone never to spend a dime of the state on this personal celebration. This , in an environment where some invest state resources on concubines birthday shindigs without being tortured by their conscience.
Akande gave up his own comfort for the comfort of his people, making fiscal prudence the watchword of his administration. Like his predecessors such as Adekunle Ajasin, Ambrose Alli, Bisi Onabanjo, C.O Adebayo, Akande lived and governed true to the teachings of his great leader Obafemi Awolowo.
As expected, many kicked against him, chief among them his deputy. Was Chief Bisi Akande deterred? Even when it was apparent that the gang-up could make him lose re-election, he never wavered from his set principles. He was not going to compromise his principles on the altar of do-or-die politics. He was contented being himself.
Better a dry morsel with peace than a house full of riches with strife!
It was with that mindset that Baba Akande continued to contribute his quota to nation building outside office.
It didn't take long for the people of Osun State to know the difference between water and oil, having borne both as load. But given his impeccable character and his self-announcing contentment, Baba was called to a higher position as ACN National Chairman and with him in the saddle, PDP was decimated irrecoverably in the southwest. His record today in that office and later as Acting Chairman has not been matched by any other person who passed through that office. Ask Senator Lawan, ask Dr Garba Abari , ask Dr Usman Bugaje they will regale you with story of a man who chose honor in place of lucre.
Kind, never condescending, loyal to a fault, unruffled by and circumstance , I have watched several times and marveled at how Baba Akande gets by, wanting so little in a world which has become synonymous with greed.
All he wants, all he cares about, all he thinks about is making others comfortable. It doesn't bother him if he is not comfortable. And he caps that with his constant signature smile.
Unlike the originals those of now want to have , and in abundance, what they are not affording their people. They are not inverting their mind to the saying of our elders that olowo kan larin igba otosi, otosi ni ( one rich man among a multitude of the poor is poor).
Whenever I preach contentment to the younger generation, Baba Akande readily tops the almost empty list of examples I could tout. His is indeed a case study in how contentment can make a man great, even when he has nothing in his pocket to grease the palms of friends and foes.
Baba's life is a well of morality, forthrightness and an unshaken loyalty for youths to taste, drink and savour.
Abdukareem Adebisi Akande is a living possibility of how contentment can spring a man unto greatness, earn him an incontestable place in history, garnished with unequalled respect and dignity.
As this colossus clocks 81, I pray God to grant him many more years to teach awon arabi how it is done – to impart them that a man does not have to steal to be respected. That a man does not have to have mansions in seven locations in his country and many others abroad to feel fulfilled. That a man need not attain all positions in the political spectrum to be counted accomplished. That our own Awo ruled for only a few year and make enough impacts for him to be remembered for several years to come when many who dominated the land would have been forgotten.
That walking on the street, driving on the road, queuing to board a flight as the people do does not take away from you as a leader.
That a man need not steal his people dry to be considered great.
That a man does not have to solely , selfishly garner and corner what belongs to all to book a place in history.
To let them know that loyalty is not the absence of disagreements, but the divinely bestowed water of reasonableness cascading down human souls to effect in them compromise and a common ground that ensures gains and losses are shared equally, at all times.