FOR ME IT'S BEEN ONE LEVEL OF GLORY TO ANOTHER – BONGI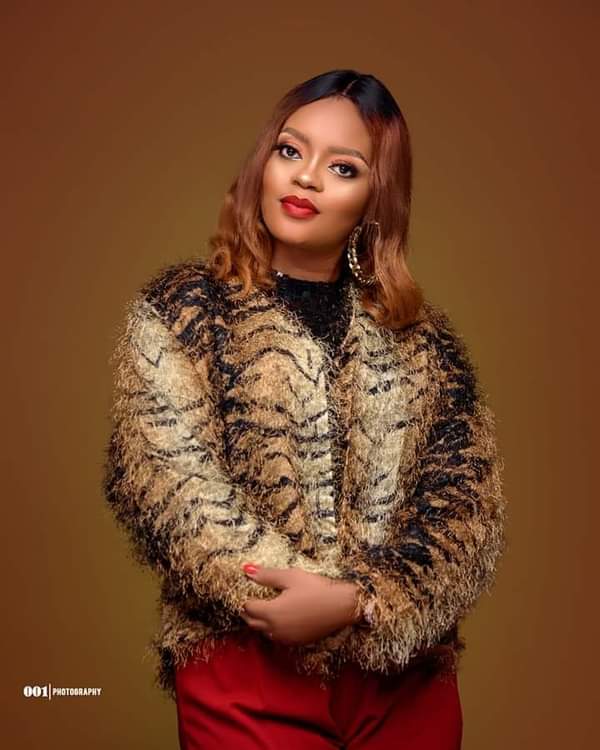 Imaobong Alimi, widely called Bongi is a gospel singer who is making waves with her songs. In this interview with ERIC OLUSESAN, she opens up on her messages, personal style, memorable moments and the things that motivate her. 
Congratulations, your song God in me, just won the song of the year award at Christ Embassy zone 2 portharcourt music Awards. What informed the writing of the song?

Funny enough I wrote God In Me in 2015 and I've had several failed attempts at releasing it. I woke up one morning singing the song just the way the Holy Spirit laid it in my spirit. As I kept singing it, He kept giving me the lyrics for every part of the song. When my man of God Pastor Chris Oyakhilome declared 2020 as the Year of Perfection, the Holy Spirt told me it was time. Little did I know that the world will be at wits end. God In Me came and strengthened our confidence and faith in the God that is alive in us. 
When did you discover God's call on your life to be a gospel singer? 

 I discovered the call of God on my life at a very young age. Just like Jesus that was found teaching in the temple at age 11, I was always in church singing. 
Tell us about your little beginnings?

For me it's been from one level of glory to another so, I won't call it little beginnings because in the place of service I've remained since I gave my life to Christ. 
How did you nurture your dream?   

I just kept singing and writing songs plus taking cue from those that are ahead of me in the ministry. That's how I nurtured my dream. 
What kind of atmosphere or mood inspires you to write your songs?  

The Holy Spirit is the one that inspires all my songs and He puts the songs in my spirit a lot of times in my sleep. My moods don't inspire my song writing, no but I can write songs at any time as the spirit leads even while I'm driving. 
 Tell us about your Debut CD?

I don't have a debut CD yet but singles. I released a single titled God In Me in April and accompanied it with a visual that's on YouTube. 
What distinguish a gospel artist from a secular artist?

The distinguishing factor is the message which forms majority of the content. I'm strictly a gospel artist because I sing Jesus Christ in His entity. 
 Who were/are your mentors in the music ministry.?

Growing up, I listened to a lot of international arts like the Clark sisters, Yolanda Adams, Cece Winans, Smokie Norful, Fred Hammond etc; that helped shape my style of music. The Holy Spirt is my mentor and there are artist that I look up to and admire greatly like Sinach and Ada Ehi. 
What challenges have you faced so far as a recording artist?

As a recording artist, the promotional aspect for me is the most challenging because you will have to spend so much for your song to get a wider reach. 
 A brief biography of yourself?

My name is Imaobong Alimi popularly known as Bongi. unarguably I have one of the best voices in the music industry. My voice, words and power continue to resonate conviction and firm passion for Jesus Christ.Am a Nigerian Born Diva who is a Loveworld Music and Art Artist of Christ Embassy. I have been in the music scene for a long time serving in my local assembly and driving so many great songs we sing in our daily worship either as a background vocalist or a collaborator. My unique singing style is a phenomenal blend of gospel and RnB/Soul stepped out as a Recording Artist in my own right in 2016 and I have actively sold out to watering the desert places of peoples hearts by spreading the good news of Christ through music to all corners of the earth. My account on Facebook and Twitter : @bongi4krist Instagram: @bongi4krist_music Connect with me.