GOC 6 DIVISION NIGERIAN ARMY-MAJOR GENERAL JAMIL SARHAM BAGS ECOWAS YOUTH COUNCIL AWARDS IN PORT HARCOURT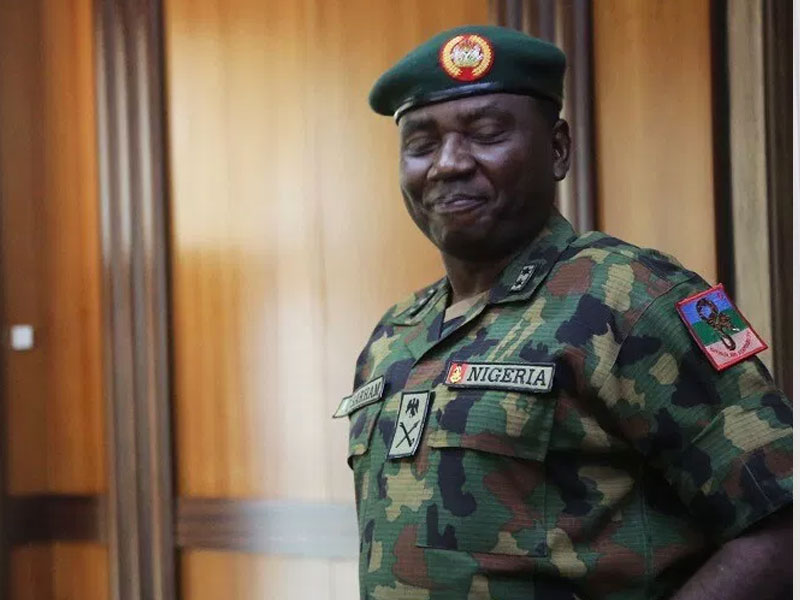 The reward of hard work exhibited by the General Officer commanding GOC 6 Division Nigerian Army, Major general Jamil Sarham resonated over the weekend of second week of June, 2019 when members of ECOWAS YOUTH COUNCIL of Nigeria and Northern Youth Council of Nigeria bestowed honour on the Army head of 6 division who is the Land Component Commander of Operation Delta safe.
The event was held at the operation's base of 6, Division of Nigerian Army at Port Harcourt Rivers State capital. In his response during the conferment of awards. Maj. General Sarham identified resilience and dogmatic attributes of the personnel of the Division that culminated in bringing credibility to the 2019 General elections against the subversive elements who made efforts to have it thwarted and compromised.
In his own words the GOC said "The 2019 elections which 6 Division acted in aid of the Nigerian Police and Independent National Electoral Commission-INEC offered a unique experience. I am proud to say that activities which culminated in the recognition and subsequent awards are because of the able leadership and guidance of our Chief of Army Staff-COAS Lt. General Tukur Buratai whose vision is to have a professionally responsible Army in the discharge of its constitutional roles. This, no doubt has been our guiding principle in 6 Division".
He dedicated the awards to the officers and men of the 6 Division and to the Nigerian Army in general for their professionalism and believes in the corporate existence of Nigeria as a great nation.
He awardee who was so elated continued to pour encomium to the gallantry of Nigerian Army as he said "The Army has the constitutional responsibility to safe guard out territorial integrity and come in aid of civil authority when the need arises. The advent of some security challenges is part of most developing nations. These myriad of security challenges necessitated the review of the Nigerian Army Order of Battle by the Army Council, and subsequent approval of the Nigerian Army Order of Battle 2016, by President and commander –In-Chief of the Armed Forces of the Federal Republic of Nigeria, President Muhammadu Buhari
The Nigerian Army Order of Battle, 2018 came with the establishment of 6, Division, Nigerian Army among others. The 6 Division has under its Area of Responsibility (AOR) four states of Akwa Ibom, Bayelsa, Delta and Rivers states with its administrative headquarters domiciled in Port Harcourt. Operational and administrative activities of Division started in November 2016 while the Division was operationalised on July 13, 2017".
The awards came as boost to the morale of the Nigerian Army personnel which was widely criticized during the 2019 general elections.