HAMZAT, THE LAST OF JAKANDE'S COMMISSIONERS, EXITS THE STAGE AT 87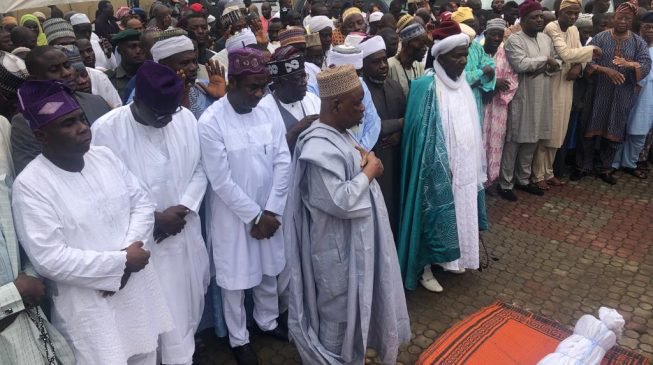 The last of the commissioners that operated under the first civilian administration of Alhaji Lateef Jakande in Lagos State from October, 1979 to December 31, 1983, has exited the earthly stage.
Oba Mufutau Olatunji Hamzat, the traditional ruler of Afowowa Sogade in Ewekoro local government area of Ogun State, passed on this Sunday after a very brief illness. He was to turn 87 on the 7th of next month.
After his banking career that ended in Kano mid 70s, he joined the Unity Party of Nigeria in 1978 and was elected as an officer of the party at its maiden state congress held at the Mayflower Hotel, Olorunsogo and was involved in the electioneering campaign that produced Alhaji Lateef Kayode Jakande and Chief Rafiu Bakare Adeyefa Jafojo as the first executive civilian governor and first deputy governor of Lagos State in the September, 1979 general elections in the country.
Alhaji Hamzat, as he was then, made Jakande's cabinet list and was made the commissioner for public transportation, the position he held in Jakande's first term and in the three months old second term, terminated by a bloodless military coup.. He was in charge of the metro line project that was abandoned by the military regime that truncated the Second Republic.
Like his boss, Alhaji Jakande, he was detained by the Buhari regime for some months but was later released without being charged to the miscellaneous offences tribunal.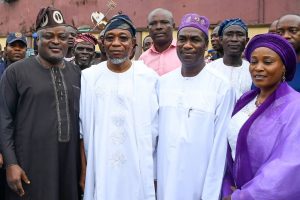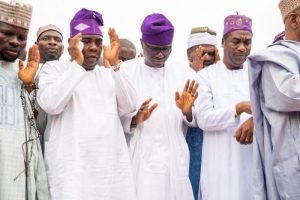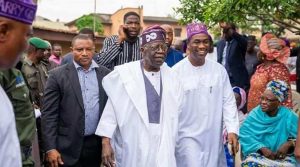 He led a political pressure group known as Justice Forum (JF) which led the way in the formation of the Alliance for Democracy (AD) in Lagos State and remained its leader in the APC until his passing. He was also a member of the governorship advisory council in Lagos State.
He's survived by many children, including Dr Quadri Obafemi Hamzat, the deputy governor-elect of Lagos State and his elder brother, Ganiyu, a one time member of the Federal House of Representatives from Mushin Constituency Two.
Burial take place today Monday at his house Yaya Abatan, by college road, Ogba before proceeding to his palace in his village at Afowowa. He was the leader and founder of a powerful political group JUSTICE forum in Lagos state.