I Get 99% Of My Fabrics Here In Nigeria -Lilyjean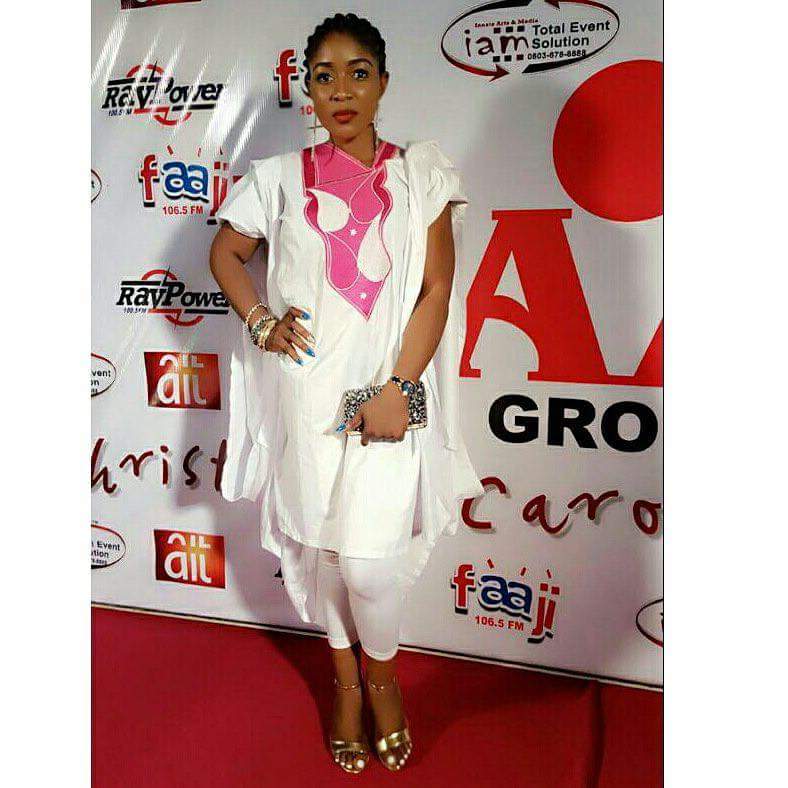 Lilyjean Obi Onyiyechukwu  is a fashion designer and the CEO of Lilyjean Couture. She launched her clothing line in 2015, and has managed to revolutionize the industry with her constant exploration of diverse cultures which she infuses into her collection. In this interview with Eric Olusesan of www.towncrier.ng , she talks about the business side of her profession, challenges and motivation.
How did you get into fashion design?
I started my clothing line "Lilyjean Couture" about three years ago after I created my company Lilyjean Concepts Ltd. Where we do both entertainment and clothing. People often like the things I wear on stage and will always ask who made it,  and most of those clothes were my ideas and I'll tell my designer what I wanted and they'll make it for me. Realizing they wouldn't really get what I wanted sometimes, I decided to float my clothing label where I could make what I want and also for others.
Let's talk about your clothing's, what's the idea behind that?
My clothing line is about being fabulous, elegant, unique , Classy yet comfy in whatever you wear. The logo of Lilyjean Couture is "Culture Lite at Its Best" which signifies a beautiful Africa and it's diversities. The idea behind our line is making Wears that can be worn to work, events, outings, red carpets for both men, Women and kids as we cut across the genres.  But we are mostly about uniqueness and Simplicity but well detailed.
Did you feel any fear or hesitancy when you first started out?
I didn't hesitate at all when I started,  most times if I put my mind in something,  I always go all out to achieve and put no doubt for whatsoever reason. I always believe what I do will flourish,  only that it requires a lots of investment at the start, buying the machines, materials to start up the business,  fabrics and the right people to employ who'll want to carry your vision with you. It wasn't easy but I thank God we are getting there.
In fashion; there's the creative side, and there's the business side. Which is the most important element? And how do you merge the two?
In fashion both creativity and the business sides are important. They work in hand such that your creativity drives people's interest in your work which will stand you out amongst the crowd and increases purchasing power. People will want to identify with your products by buying it. So I think both works hand in hand. It'll be bad if your creativity doesn't give you money, cause it's the key of pushing you to keep doing better.
Do you import the material and make them here or you get them all here in Nigeria?
I get 99% of my fabrics here in Nigeria and when I do travel,  I always love trying other fabrics from different countries too because I'm a fabric lover and I take time in choosing what I want that'll be durable, easy to watch, feels comfy and most especially affordable.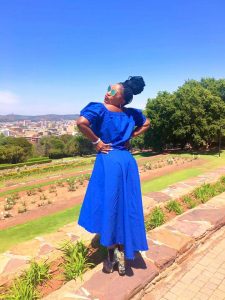 Beyond the fabulosity and amazing outfits, how challenging is it to run a fashion business, especially one that has its roots in Nigeria?
It's not easy running a fashion line especially if you're in the early stage. The most challenging is the capital just like in any other industry. You hear about government giving funds, loans and support but it's not easy getting them as you'll go through rigorous processes to obtain it and at the end may seem futile. You'll need to bring collaterals, do so many applications, write exams, references and so on when so many beginners don't have but could do very well if given such opportunities. Most of those grants given by the government are often hijacked by the powerful or those at the top who knows how it's done. I've tried once and it wasn't easy so I fell back to doing it myself and believing in God. Most Businesses having roots in Nigeria strive hard to succeed as it's not easy to get anything or help from the government.
Were there moments when you felt like throwing in the towel and how did you come out of those periods ?
There a few times I thought about throwing the towel but I held on to my love for fashion to push on. I still sing but mostly live gigs. So I use money I make from my Music into the fashion bizz. Actually it was my Music that funded my clothing line and it's not been easy as I do two jobs, my Music and musical equipment renting and my clothing line. I love my babies and cope with them very fine. Hoping to soar higher and become one of the best brand out of naija.
What are your thoughts on young Nigerian designers? Is this an industry we can all be proud of?
Of course it's a fast growing industry and we're already taking over. You can see Nigerian designs and clothing all over the world, our Ankaras are now the main thing, most fashion houses in Uk ,USA and Canada are collaborating with some Nigerian designers to do amazing stuffs. The young shall always grow and we are not amongst the lazy Nigerian youths as most people, the little ones especially the ones aspiring to become renowned tailors, fashion designers and fashion illustrators.
What's your background?
My name is Lilyjean Obi Onyiyechukwu.I
Was born and raised in North west Province, Bamenda Cameroon and obtained my BSC in Geology and OND in Microbiology and Virology at the University of Port-Harcourt. I'm a singer, songwriter, fashion designer and have done a couple of movies. Was once in the popular reality tv show Next Movie Star, Gift Essence (G.E Factor) and Nollywood Got's Talent reality shows. I've also gotten awards for the Best Dancehall Song (Scatter My Head), Best Female Act, Best Listeners' Choice and Best Pop Music. I love Music and do all kinds of music from rock, pop, reggae, rap, RnB, funk to house party music. I love caring for the needy, visiting orphanages and helping people around me the little I can. I also provide services for girls who wants to learn how to sew or do some vocational courses to keep them busy during their holidays. My company  is Located in Abuja and I'm planning on opening other branches in US, Port harcourt, Owerri and Lagos within the next five years. Believing in God all these will be achieved soon as I'm working on them.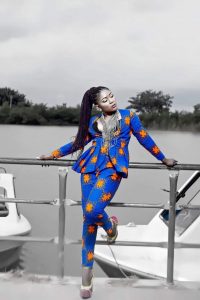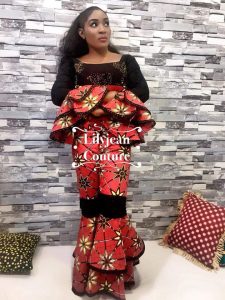 How do you unwind?
I unwind by singing, hanging out with friends, traveling, sightseeing and dancing. My weekends especially Saturday and Sundays are meant for unwinding though I still work on those days sometimes. All work without play makes Lily a caged girl. (Laughs)