ONUNU IS RIVERS STATE DELICACY TO THE WORLD – ONUNU BOY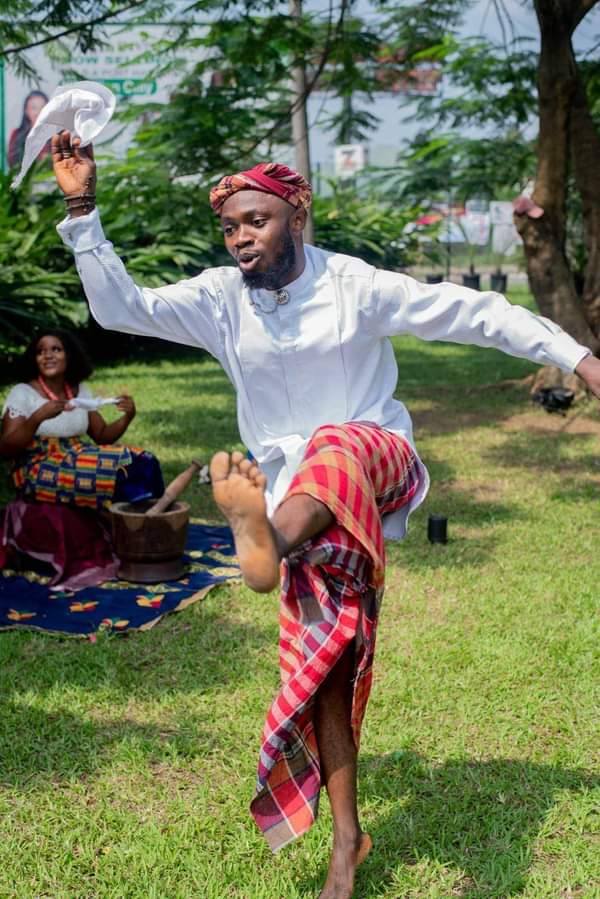 Food is defined as any nutritious substance that people or animals eat or drink or that plants absorb in order to maintain life and growth. ONIKIO TAMUNOBELEMA SAM, fondly referred to as onunu boy, in the light of this, is organizing onunu food festival which holds on 19th December, 2020 at the civic center Moscow road, portharcourt to showcase this Rivers state delicacy to the world. He tells us more in this interview with ERIC OLUSESAN of www.towncrier.ng. Enjoy your reading.. 
Can we please meet you?
My name is Onikio Tamunobelema Sam. I'm a student of Theatre and film studies at the University of Port Harcourt, level 400.
I'm a student Actor, dancer, content creator and singer
What is onunu?
Onunu is a native food from Rivers State, made from yam and plantain pounded together with the adage of palm oil that gives it that unique colour. Onunu is called Temi-buru in Okrika, Opopo in Bonny and Ebubu in Bayelsa.
Why onunu festival?
Onunu Festival came as a vision from God, which its real purpose is to deliberately promote our Local food to other parts of the country, Africa and the world at large.
What are the attractions expected at the festival?
There will be cultural dances depicting the Riverine people, then there will be a stage play that talks about the Niger Delta Story and our attitude towards Oil and how we can look to Other sectors to boost our economy.
What's the next stage of onunu festival?
Every year will have its theme and focus and more persons will be fused in
We have had other food festivals but a lot of them have gone with the wind. What steps will you take to stamp onunu festival on the tourism map in Nigeria?
One the reasons why other festival Might have gone with the wind may be because of lack of funding and support from firms and other brands even the government as well.
We are taking steps to see how we can get investors to invest into this great idea, which is a very unique one. That way we can sustain its activities in years to come
Every year will have its theme and focus and more persons will be fused in
Who are the dignitaries expected at the festival?
This is the first edition so we are looking out for surprises
Your last word?
The Onunu Cultural Festival is way bigger than the ONUNUBOY INTERNATIONAL food brand, as such we call on all and sundry to support us as we kick start it this year.