TEKENA ROBERTS WEDS HEARTTHROB WITH WORLD'S BIGGEST BURGER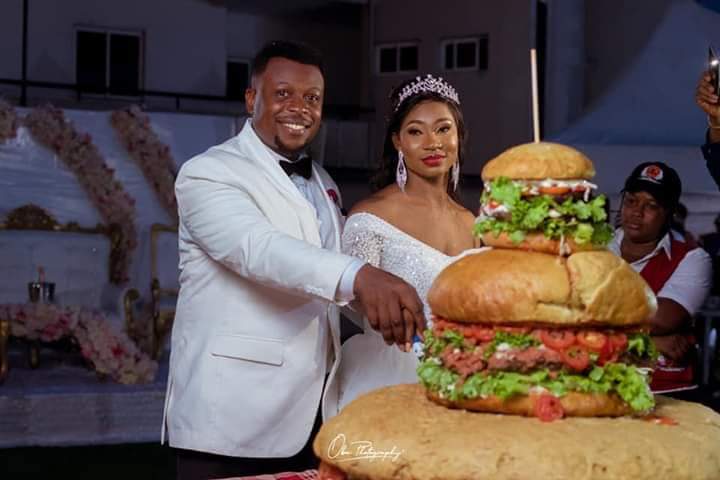 Record-breaking is success, result, or performance that beats the previous best success, result, or performance.

This could best describe the mood and razzmatazz that follows as the CEO of the Big Kitchen Burger, Tekena Roberts got wedded to his heartthrob Onyinyechi Gift with the biggest burger ever seen in the world at the wedding reception tagged 'Burger Party Season 3' held at the spacious Anzy Event Center Car Park.
In his words,Tekena Roberts, the groom who is also the CEO of the Big Kitchen Burger, he said.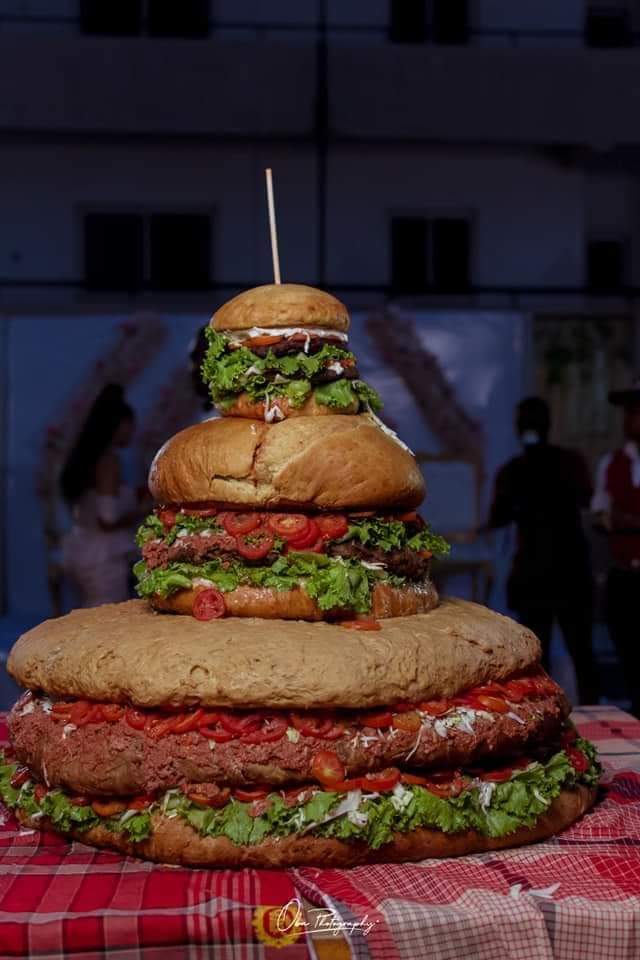 "It took us three days to make this massive Burger. We constructed a special oven and grill for the bread and pattie production.
We made the bottom bread four times before we succeeded in getting it right, rigging it was another problem, how do you lift such a bun from place to place (We had to do some local construction) Finally we wasted a whole bag of flour on failed trials before getting it… All join for the fun.
Making the pattie was another challenge, at this point my team was already giving up on making the so called biggest burger, One was like "Oga you sure say this tin go work? We pushed and as usual we achieved it, because that's what happens when you push relentlessly. So in place of a wedding cake, we had a wedding Burger.
So Here we are with the biggest burger you have ever seen in your life, right here in Port Harcourt city, Southern Nigeria. Let's keep pushing the city Let's project Port Harcourt to the World.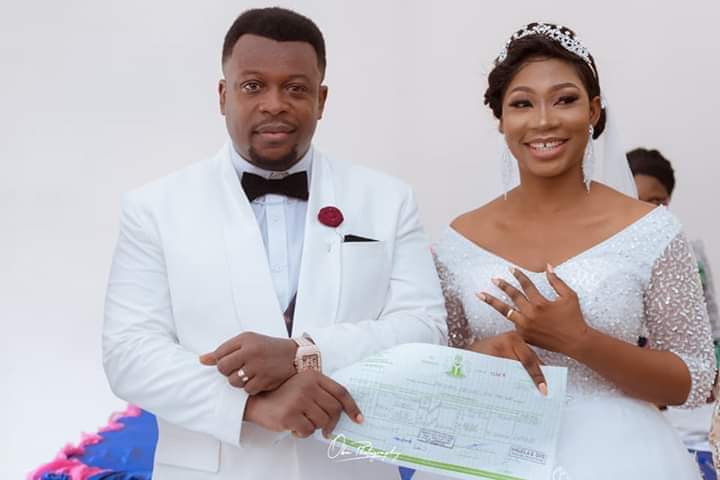 From us at www.towncrier.ng we wish the couple happy married life.