Unveiling 30 Popular Kalabari Personality What No-One Will Tell You About Them

Kennis Philips

The people of Kalabari kingdom are best known for their quest in excelling in academic pursuits and business conscious individuals. They have ancient cities which include beautiful coastal city of Abonnema which is a delight to see by any tourist as the Abonnema town is located at Akuku-Toru Local government Area in Rivers state is an exciting town to visit by any tourist first is the historical landmarks found in the 126 years old city that was founded in 1882 and it marked its Centenary in 1991. The City is having a First Class Monarch Amanyanabo of Abonnema His Eminence king Disrael Gbobo Bob-Manuel and so many Very Important Personalities -VIPs are found in this ancient city of ABONNEMA. Another coastal ancient city is that of Buguma which is the Council Headquarters of Asari Toru Local Government area and a lot of its citizens are prominent and enterprising in all human Endeavours. Degema Nigeria's First Administrative Coastal capital remains a place where Lord Frederick Luggard signed on behalf of the Crown Colony the ceding of Port Harcourt to the British in 1913. Today Degema has presence of Federal Prisons and relics of administrative buildings which are products of Colonial Masters.

www.towncrier.ng team few weeks ago visited the ancient city of Abonnema and here reveals 20 popular prominent personalities in the city. Read On.

HIGH CHIEF OLU BENSON LULU-BRIGGS

This is a man many people all over the world have come to recognise his dexterity in being successful in business, politics and his golden heart of philanthropy. High Chief O. b Lulu-Briggs as he is popularly called is Chairman of Moni Pulo Petroleum located at No. 5 Odoni street Old GRA and his wife Dr. Mrs. Seinye O.B Lulu-Briggs is the executive Vice Chairman of Moni Pulo Petroleum Ltd as she runs La Sien Bottling company Ltd located at 75c Ordinance Road trans Amadi industrial Layout port Harcourt. High Chief O. B Lulu Briggs single handedly built a high profile Boarding School for Anglican Church in Kalabariland which he did to improve high level of academic attainment by his people as part of his Corporate Social Responsibility-CSR. Lubriks construction company-LCC is among his conglomerates of business institutions that he manages with his wife Dr. Mrs O.B Lulu-Briggs Executive Director O.B Lulu-Briggs Foundation.

This smart looking Politician and academic minded son of Abonnema Tammy Danagogo PhD was appointed Commissioner by ex Governor of River state Chibuike Rotimi Amaechi and later appointed Minister for Sports by ex President Goodluck Jonathan. The university of Nigeria Nsukka Doctor of Philosophy in Law PhD graduate is today one of the strong pillars of Governor Nyesom Ezebunwo Wike's government.

PROFESSOR CHARLES QUAKER DOKUBO

It came like no-one could expect such a change of baton at the Presidential Amnesty Programme for Niger delta Militants when Brigadier General Paul Boroh took a bow as Professor Charles Quaker Dokubo took responsibility of Presidential Amnesty Programme after having a working stint as Director Of Research and Studies at National Institute of International Affair. He holds doctorate degree Ph.D in Strategic studies. Professor Dokubo is at the same time special Adviser to The President on Niger Delta Affairs.aHe is a native of Abonnema in Akuku Toru local government area of Rivers state.

This Kalabari born hard working socialite Soky graham Douglas has been around the corner in business and investment across Nigeria and beyond. He is cool and a serious minded man whose business exploits is global which has brought a lot of development to his home state Rivers state.

In kalabari land Ambassador Patrick Dele Cole is the father of Sahara Energy Ltd boss Dr. Tonye Dele Cole who acquired Ph.D degree in Architecture from a Brazilian University in South America where he also established several business concerns. Today  Tonye Cole has extended his business tentacles into his home state of Rivers state where he acquired Rivers state Omoku Gas turbine as a private investor in the last few months of ex Governor Chibuike Rotimi Amaechi's administration.

HIS ROYAL MAJESTY DISRAEL GBOBO BOB MANUEL

He is the king Amanyanabo of Abonnema with the 1882 A.D founded coastal City and kingdom being a pride for his subjects. The king is well loved by his people as his Ultra modern Palace sits the site of the 1882 corrugated iron sheet building where in front of the newly constructed all white Coloured multi-storey he rules his Abonnema people.

Being a well known socialite and astute businessman Isobo Jack was appointed Chairman Rivers state Environmental Sanitation Authority and Special Adviser to Governor Amaechi on Waste Management. He was later appointed Commissioner in the last days of ex Governor Chibuike Rotimi Amaechi's 8 Years government. He owns Grosvenor Hotel and suites along Evo road GRA Phase2.

This lady Ibinabo Horsfall Rami Dina hails from Buguma City and she has serious perchant for business as her Gold and exquisite jewelry  business is bringing enough returns as her as her newly introduced Far East Asian decorative wares is making waves in the Garden city. Her ITEM Saloon located at Tombia Street Extension GRA Phase 2 Port Harcourt is a delight to most Port Harcourt celebrity babes and gents who want the best in personal hygiene and acquiring indoor decorative ornaments is a plus to them all who desire upwardly mobile fashion.

Ex-chairman Rivers state Independent Electoral Commission and former Vice Chancellor of University of Port Harcourt, Professor Nimi Dimkpa Briggs is a Medical Doctor.

This lady of substance Dr.(Mrs) Seinye O.B Lulu-Briggs is the wife of High Chief Olu Benson Lulu-Briggs as she runs successful companies in South South Nigeria. She first worked in Central Bank of Nigeria CBN and the then Oceanic bank Plc where she managed the establishment of outpost branches across Nigeria. The United Kingdom trained Graduate of Computer Science is the Vice Chairman of Moni Pulo petroleum Ltd located at No.5 Odoni street Old GRA and her La Sien Bottling Company operates from 75c Ordinance Road Trans Amadi Industrial Layout Port Harcourt. Dr. (Mrs.) Seinye O.B Lulu-Briggs does not hold any chieftaincy title from Abonnema as the tradition forbids women from being conferred with traditional chieftaincy title award of Honours.

All over the world this highly respected financial Boardroom business guru is recognised with his dexterity in investment moves. Today he is the Chairman of Rivers state Golden Jubilee anniversary as Rivers state marks 50 years since it was created on May 27th, 1967. He remains a popular politician who managed Greater Port Harcourt Development Authority as the Chairman of the Board.

She is Miss World in a well global contested Beauty pageant and a fashion model in United states Of America -USA. Agbani Darego became toast of many fashion industries in the world as her face was used in most endorsed beauty products.

Tall, handsome and hardworking Nollywood actor Gentle Jack is a very Important Abonnema son whose prowess in the Make-belief movie business has made him a household name in the world. He acts stunt roles with daring epic films.

This University of Lagos graduate has been thrice appointed Minister of Federal Republic of Nigeria and commissioner in Old Rivers state. He owns TOG Hotels and  P'BEKS Trinity Hotel which includes Muriela Hotel by Wokekoro Street Old GRA Port Harcourt. Alabo Tonye Graham Douglas once aspired to become President of Federal Republic of Nigeria in 1998 PDP Primary election before the national convention proper.

He is the current Minority Leader of Rivers state House of Assembly as an elected member representing one of the Akuku Toru state constituencies in the Rivers state House of Assembly. Honourable Barrister Benibo Fredrick Anabraba is currently at High Court in Port Harcourt challenging his expulsion from All Progressive Congress–APC.

He retired as Justice of Federal Court of Appeal and was appointed Chairman of Governing Council Rivers state University of Science and Technology Nkpolu-Orowurokwo Rebisi Port Harcourt. His name is identified with landmark projects of ex Governor Chibuike Rotimi Amaechi in the newly created Greater Port Harcourt City Development Zone.

This university of Port Harcourt graduate of Economics was first elected as Chairman of Akuku Toru Local Government Area after which he was appointed Commissioner in 1999 by ex Governor Dr Peter Odili and today he is Chairman Secondary School Management Board.

This light complexioned tall handsome looking former Minister of Foreign Affairs, former attorney General and Commissioner of Justice during Governor Peter Odili's administration is now Non Executive Chairman of First A & P Oil and gas exploration Company that took over Shell Petroleum Development Company's few Oil Mineral Mining Licenses in consortium with Dangote.

He is hardworking and well focused Alasin Captain Briggs aka ACB holds Bachelor of Science degree B.Sc  from Rivers state University of Science and Technology Nkpolu-Oroworukwo Rebisi Port Harcourt, Master's degree of Business Administration MBA from University of Port Harcourt and a Master's of Science M.SC Degree from University of Nigeria Nsukka, recently he bagged  a Doctorate Degree-PhD and he has been confirmed as a Fellow Chartered Institute of Forensic and Investigative Auditors (CIFIA) in Nigeria as his wife Mrs. Gladys Alasin  Briggs is Lawyer with two lovely children.

Give it to this man who had made his mark in the judiciary as he has earned much respect and dignity from his kins and members of the larger society due to his highly rated pronouncements at the Bench.

Tall and pretty looking lady Millicent jack is a popular Costumier in the Nollywood make belief Movie industry. This Abonnema Rivers state born Thespian is gifted in her interpretation of scripts and providing the right costumes suitable for good visuals and meaning to the great fans of Nollywood movies.

He is the son of High Chief O.B Lulu-Briggs and Dumo Lulu-Briggs first came up with Illusions Night Club and was appointed Chairman of Federal Medical Center Owerri. He has been a Governorship candidate in 2003 under National Democratic party-NDP and in 2015 aspired to contest for Rivers state Governorship seat under Peoples Democratic Party-PDP. The London School of Economics Masters Degree graduate is a businessman of note.

Among the array of personalities from Abonnema this great son of Abonnema has been well known for his sound judgments that he had delivered as sitting judge. Those who have come across this gentleman do attest of his humane dispositions and courage to face balance judicial pronouncements as a judge.

Beautiful and brilliant Mrs. Tonye Briggs Oniyide is a graduate of University of Port Harcourt where she bagged a degree in one of the biological sciences -Biochemistry. She owns HAIR REPUBLIK an upward scale salon and makeup lounge along Woji/Evo  road Junction GRA Phase 1.She is currently the commissioner for Culture and  Tourism in Rivers state.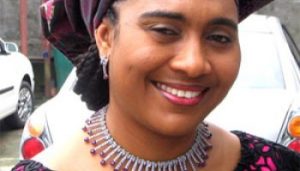 She is a renowned actress and business woman who had made name in Nigeria's Nollywood industry. Hildah  Dokubo has been making input in the Presidential Amnesty Programme before the exit of Brigadier General Paul Boroh. She established A Creative School where Nigerian Youths are being trained and retrained in acquiring handicraft and extra skills to earn meaningful income apart from having passed through several academic training.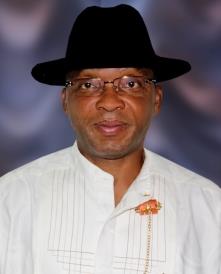 In the present day government of President Muhammadu Buhari Doctor of Philosophy degree –Ph.D holder Sekonte Davies is a well known kalabari son who has been elected into Nigeria's Federal House of representatives Abuja where he represented Grand Bonny Island and Degema. Today smart looking and dashingly handsome Dr. Sekonte Davies is the Director of Marine Operations in Nigerian Ports Authority –NPA. And he remains a loyalist of Minister of Transportation Rt. Honourable Chibuike Rotimi Amaechi as he Sekonte Davies Ph.D is one of the faces behind a political Pressure Group "I SEE YOU IN APC" Rivers state chapter that has the National President Chizi Nyeomasila at the helms of Affairs.
Tall, ebony skinned and brilliant Dr. Dawari George had once been appointed Commissioner in Rt. Honourable Chibuike Rotimi Amaechi's administration where he performed creditably. Dawari George Ph.D is among Rivers state top Politicians who are allies to Chibuike Rotimi Amaechi as a leader who he Dawari follows with passion.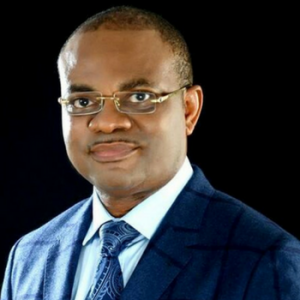 In Rivers state Nimi Walson Jack is a lawyer with a difference as he involves in Advocacy programmes with civil society Organizations. He ran for Governorship primary election in Peoples Democratic party in 2014 which had Nyesom Ezenwo Wike emerged as a candidate and an eventual winner of the 2015 governorship election in Rivers state.
Brilliant university of Lagos trained Medical Doctor Emi Member Otaji really hit it big as Commissioner For Health during ex Governor Dr. Peter Odili Governorship administration from 1999 to 2007. Immediately after serving out his tenure in office he embraced business and since then he has been doing well as he currently heading PHACCIMA  port Harcourt Chambers of Commerce Industries, Commerce and Agriculture as President.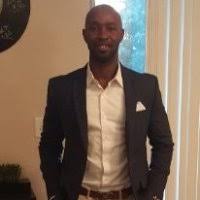 You know him already the Petroleum Engineer First class graduate whose academic exploits in United States of America-USA shook the academic world as bagged Doctorate Degree Ph.d and worked in reputable industries before relocating to Nigeria where he was spotted and appointed general manager National Fertilizer Company of Nigeria-NAFCON. He was so popular in those days that he flew Helicopters like it was out of fashion. This man introduced SUNRAY Group of Newspapers in the 1990's which became a flagship in West African print journalism with its coloured distinct print lay-out. Today he is General Overseer of a Pentecostal Church at PIN Place event Center NTA Road Port Harcourt.
Extra suave convivial and astute business man chief Precious Elikima is heavy looking and a politician whose exploits excite his opponents most of the time. He has been around political circles since 1999 to date and recently he came up with a political pressure group Peoples Community Development Initiatives which advocates for power shift to the Riverine communities in Rivers state. He was once a dealer in foreign Caskets and antiquities furniture which he provided for the upwardly mobile senior citizens in and out of Rivers state.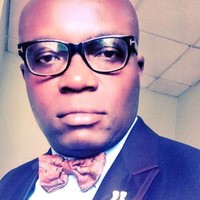 This hunk and broad heavy looking handsome ebony complexioned business man whose stay in United States of America-USA is memorable. Daye Horsfall is a lively socialite and a serious looking gentle man whose trust you can easily earn at first meeting. His friends know him as a reliable friend and partner anywhere he goes with unique smile dispositions.